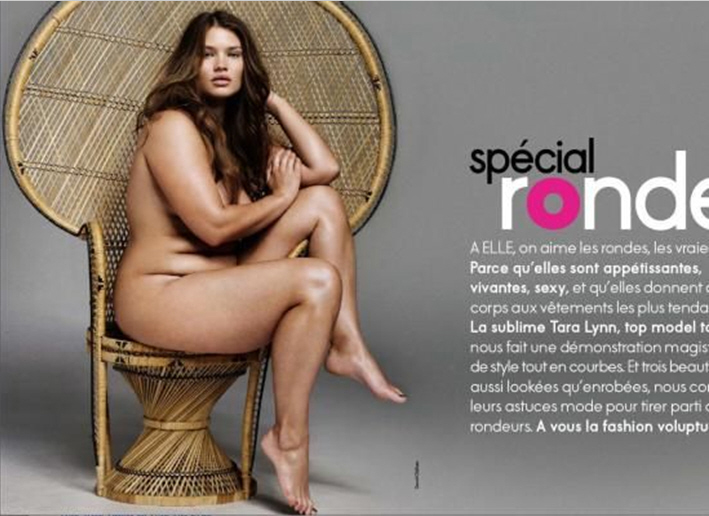 Last August and September, Glamour Magazine raised a minor ruckus in the fashion and magazine industry by featuring a photo spread with a size 12 model in a g-string. The model was Lizzi Miller, and she got overwhelming support, as did Glamour Magazine for promoting a more realistic body image. Glamour went on to do a larger photo shoot featuring several models of the plus-sized and/or "curvy" variety. Since then, both the fashion industry and magazine industry, both in America and internationally, has been focused even more on the question of whether size zero women are the only ones who should be representing fashion and fashion publishing. A few months ago, V Magazine did a large spread, similar to Glamour's, featuring curvy women. And now Elle France has not only done a major photo shoot and fashion spread with plus-sized model Tara Lynn (even putting her on the cover of the April issue), but they've devoted the entire issue to all things "ronde".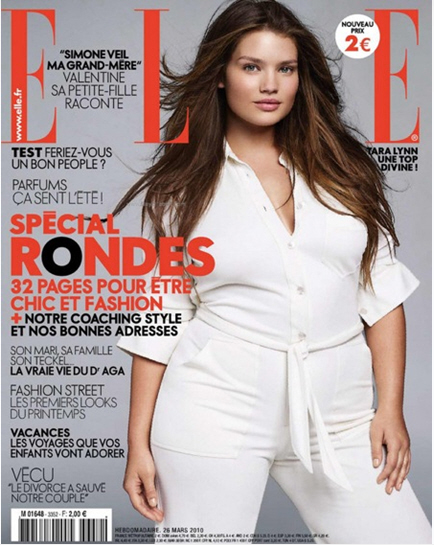 CoverAwards has an excerpt from Tara Lynn's cover profile in Elle France, where she talks about her own issues with body image:
"One night when I was living in Chantilly, Mathilde, the little girl I looked after, came home from school and said, very innocently: 'Tara, the other kids at school, they say you're fat. But I love you anyway.' I told her that I loved her to, and I tried not to cry. The very next day, I started jogging an hour and a half daily. I lost 30 kg in two years, but my diet was insane. I was always hungry. I was constantly aching and stiff. It was bad. So I let myself go and re-gained 10 kg, and I felt happy again, so I went to the agency Ford NYC to try modeling. I feel good about myself today, but not just because of my job. I think it's more because I took back the control over my own health, and I accepted the fact that my silhouette will never match up with the image of beauty with which we are constantly bombarded."
[From Elle France via CoverAwards]
I know there will be people who will jump on Tara Lynn and call her obese or whatever. I don't think she is – I think she's "plus-sized". Or "plump". Or "fluffy". However she's defined, I find her incredibly beautiful, and I love seeing a woman with her figure and beauty in an interesting fashion spread. She's braver than me, she makes me feel better about my own figure, and she rocks many of the looks they put her in. Well done, Elle France! What do you think would happen if American Elle or Vogue put Tara Lynn on their cover?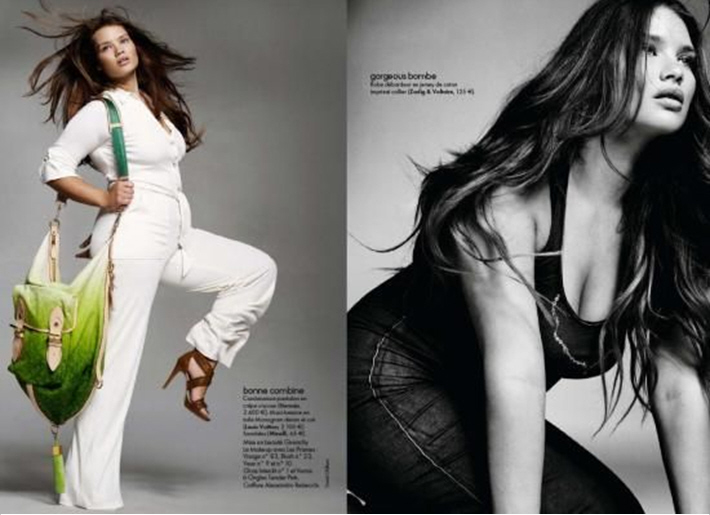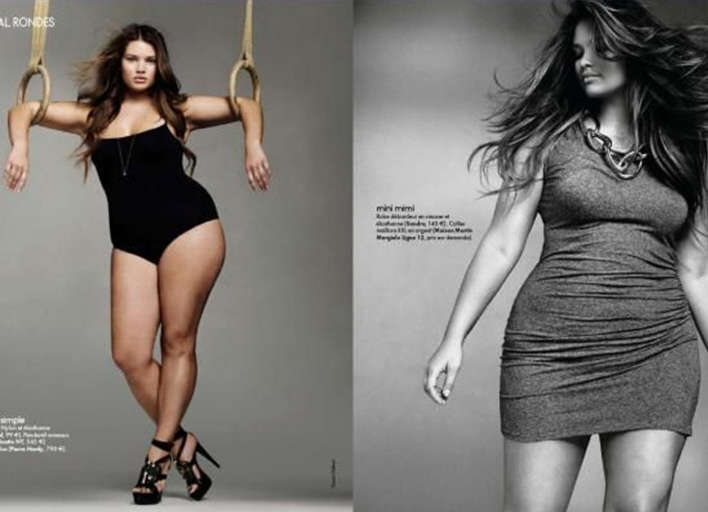 French Elle cover and additional photos courtesy of CoverAwards and HuffPo.