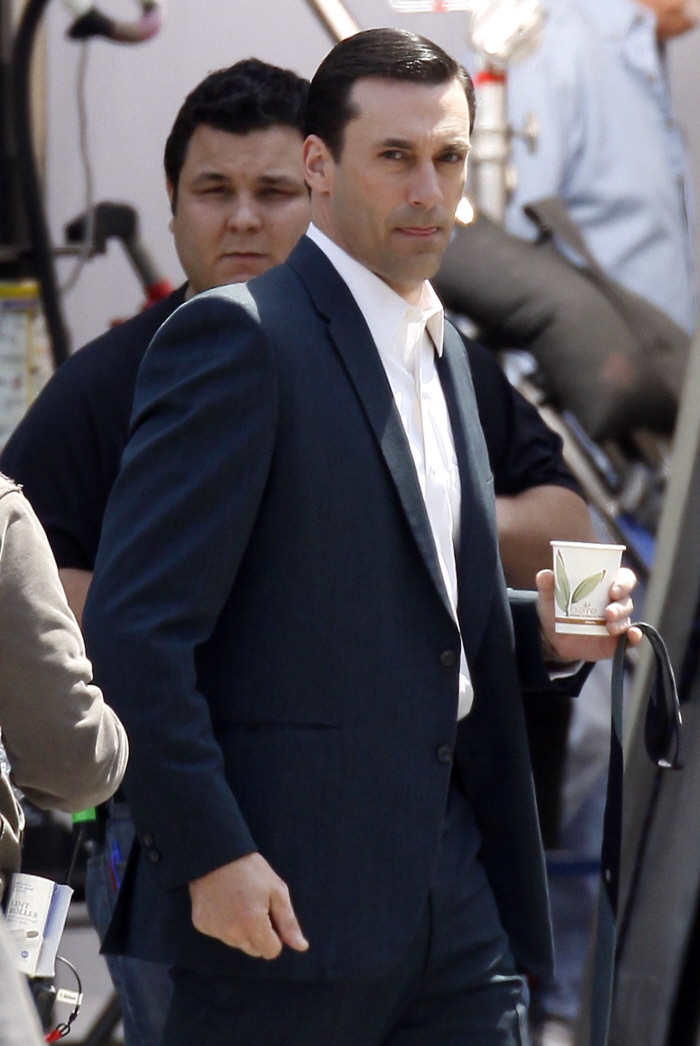 Just a little Jon Hamm to brighten your day. He looks fine as hell, doesn't he? That face. That suit. That hair. That vibe. I just love him. There are actually two photos in this group of The Hamm licking his lips. I almost fell out of my chair, and it took me a full five minutes to recover. Hope you're stronger than me. Anyway, The Hamm is back at work on the fourth season of Mad Men, thank God. I can't wait for it – it will probably start very late in the summer, like it has all three previous years. My guess is sometime in August. BOO!!! Hiss. I want it now. The New York Post has just a little bit of Mad Men gossip to hold you until then:
With the assumption "Mad Men" will return to AMC this summer (as all three previous seasons have), production kicked off this week in Los Angeles and Jon Hamm finally slipped back into the tailored trousers that suit him so well.

Although next to nothing is known about the Emmy-winning juggernauts' fourth season, a few tidbits have trickled out since we left Don's Pierre Hotel suite. With the formation of Sterling Cooper Draper Price in the season finale, Jared Harris (who plays British defector Lane Pryce) will be a full-fledged series regular this year.

But there will also be a few new faces hanging around the halls as well. According to EW.com, creator Michael Weiner is casting a trio of new roles: a handsome and creative male; a voluptuous and cute brunette who is friendly but professional; and an affable guy who is a bit lacking in personality.

Sounds like PopWrap fave Joan Holloway is going to get a little curvy competition when the season premiere — tentatively titled "Public Relations" — hits the small screen later this year.
[From The New York Post]
I've also heard that January Jones's Bette character is going to barely be in the fourth season, which is disappointing. I'm not a huge January fan, but she's found her niche and her defining role in the character, and it will be sad not to have a lot of Don and Bette scenes. One more piece of Hamm news: he did some voice work on Shrek Forever After! The Hamm in a cartoon! I love it.
Here are a few more photos. Try not to wet yourself (I nearly did).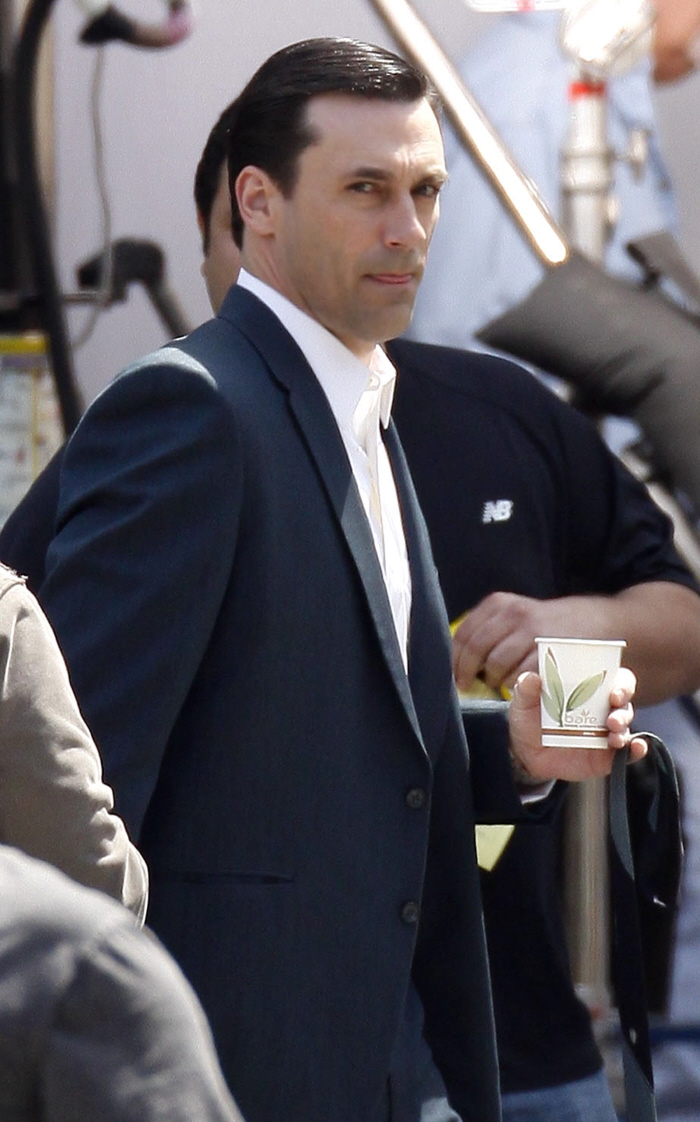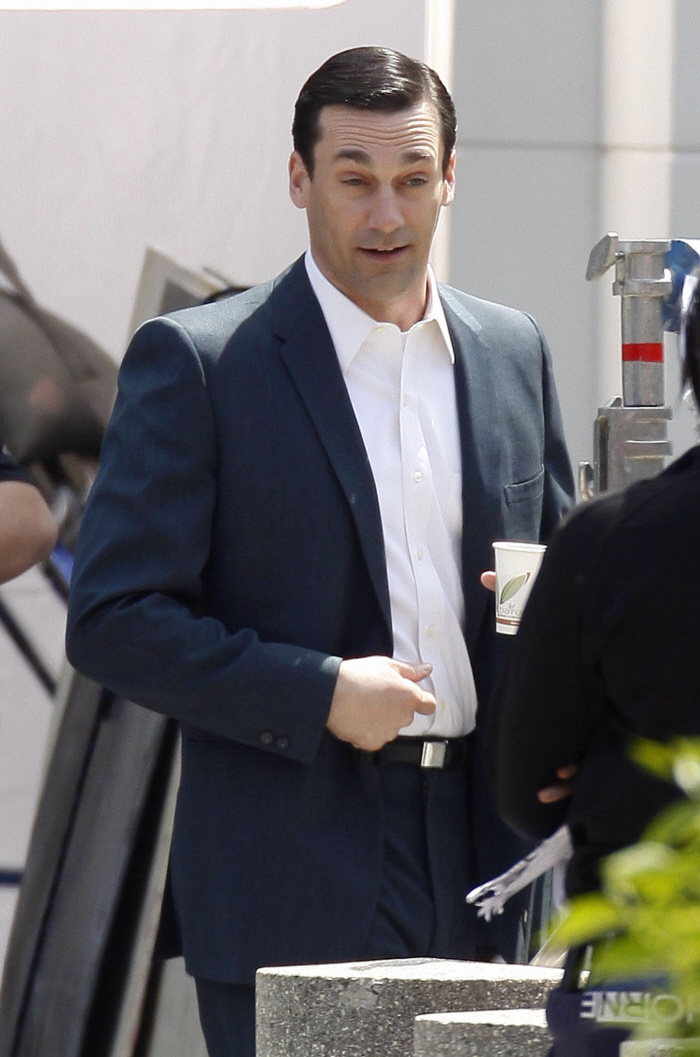 The Hamm in California on April 14, 2010. Credit: Fame Pictures.