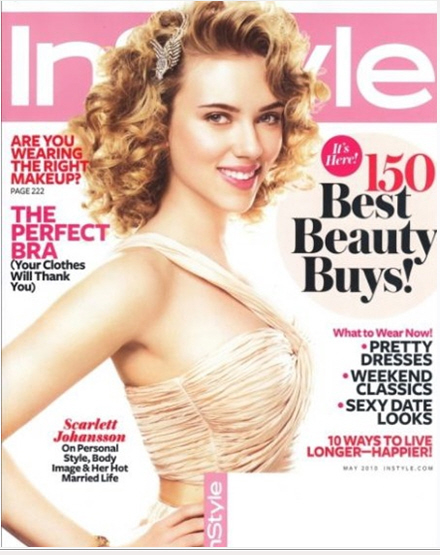 Scarlett Johansson is the cover girl for the May issue of In Style Magazine, probably to promote her role as Black Widow in Iron Man 2. ScarJo is definitely getting the most notice by the fanboys, as opposed to Gwyneth "Wine-soaked Goop" Paltrow, who is being virtually ignored by the studio. Still, Gwyneth will get attention. She will get the bigger fashion magazine covers. She will try to outdo ScarJo on the red carpet. Still, ScarJo will end up more beloved by the fanboys. Poor Goop. Anyway, InStyle hasn't released any excerpts from the cover story yet, we do get to see ScarJo styled with a very curly head of hair. While I prefer ScarJo with lighter hair, I'm not really sure about the big halo of curls. It looks odd on her.
Speaking of odd, ScarJo's latest pics for her fourth season as model for Mango have come out. While they're not as corpsey (my trademarked adjective) as her previous Mango ad campaigns, ScarJo does look a little deathly in some of the photos. Which leads me to an important question – why is ScarJo's magazine and ad campaign styling always so crappy? She's a beautiful woman. Why does everyone try to make her look like a corpse, or give her a strawberry afro, or Photoshop her into looking like a doll? I don't have the answer, I'm just putting that out there.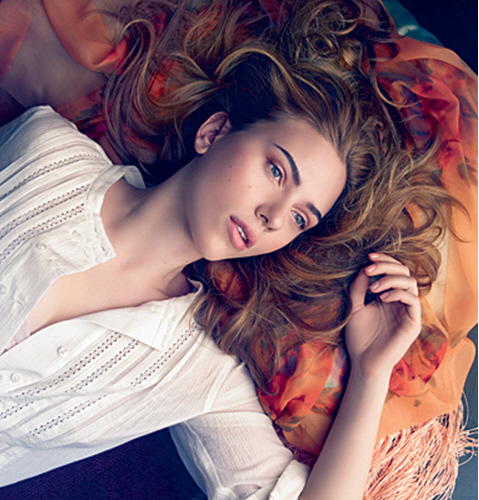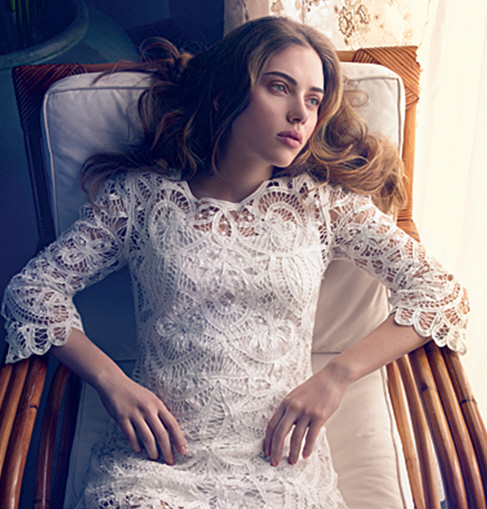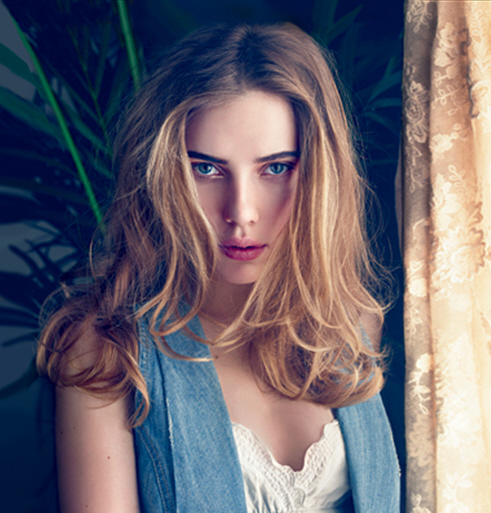 InStyle cover courtesy of CoverAwards. New Mango ads courtesy of InStyle online.