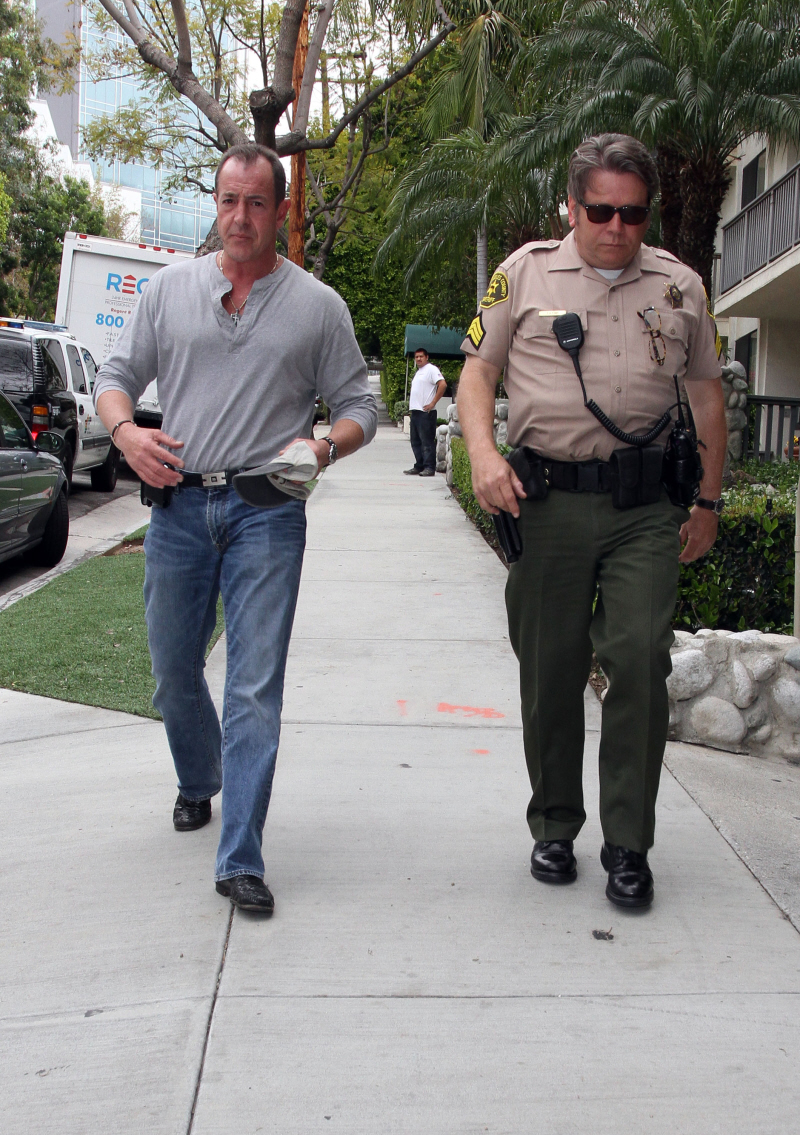 Famewhore dad Michael Lohan showed up at Lindsay Lohan's Los Angeles apartment today, accompanied by the County Sherriff. The estranged dad of hot mess Lindsay and hot mess-in-training Ali, 16, said he was there to check in on his younger daughter. More than likely, Lohan saw the photographs taken of Lindsay and Ali at Coachella last weekend, in which Lindsay looked totally wasted. He has also heard reports of a car transporting both daughters back from that show that was traveling at speeds of 100 miles an hour.
TMZ has learned the L.A. County Sheriff's Department just showed up at Lindsay Lohan's apartment accompanied by Michael Lohan to check on Lindsay's sister's welfare.

Sources tell TMZ Michael went to the Sheriff's Department and said 16-year-old Ali Lohan was staying with Lindsay and he was concerned for her safety.

Lindsay just tweeted she is angry at building management for letting the cops and Michael in.

Michael, we're told, convinced deputies to go to Lindsay's pad to do a "welfare check" on Ali.

We're told Ali was in the apartment and deputies spoke with her. Deputies left and Ali was allowed to stay with Lindsay.

We're told Michael is now going to the L.A. County Department of Children and Family Services, per the advice of the Sheriff's Department.

Sources say Michael made a "compelling case" to Sheriff's deputies — we're told Michael told deputies Ali was in Lindsay's car on the way back from Coachella and the car was going over 100 mph.

We're told Dina Lohan wants Lindsay to get a restraining order. Problem is … Michael had the legitimacy of the Sheriff's Dept. behind him, so it's unlikely a judge will see it Dina's way.

We just shot video of Michael leaving the Sheriff's Department in West Hollywood. We'll post the interview shortly.

Dina Lohan just told us, "I was told by my attorneys not to speak because it is very serious and my ex could be in big trouble. He's dangerous…. If he can't get to them he is going to try to hurt them — it's not good."

Story developing…
Here's a link to the video over at TMZ where Michael says that he wants Ali back home with Dina, and that Lindsay is not her guardian.
Look, I can believe that Michael is scary. And they guy has shown time and time again that his "best interest" is really for himself and not his kids. But one of these loser parents should be stepping in here. Why in the world does Dina Lohan think it's a good idea for her younger daughter to be living with Lindsay, who can't even manage to show up for a court deposition and is visibly wasted almost nightly? I can't believe I'm saying this, but I'm on Michael's side here. While he is a terrible role model, at least he is showing up. When was the last time Dina Lohan even showed her face around her daughters unless it was on a red carpet? Wake up, honey: your kid is going to be dead in a year if she doesn't get help, and Ali won't be far behind if she continues to live the lifestyle.
Note by Kaiser: More photos at INFDaily.com. To read Lindsay's manic crack tweets about the incident, just go to her Twitter.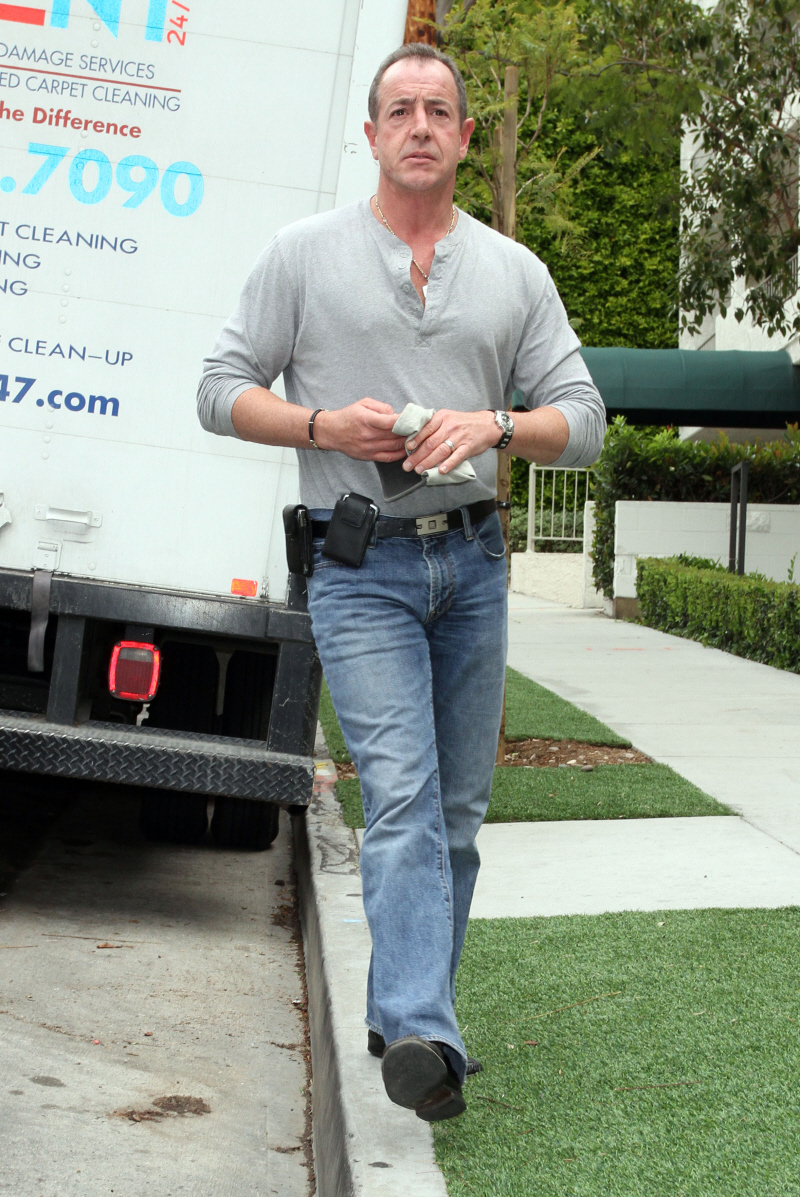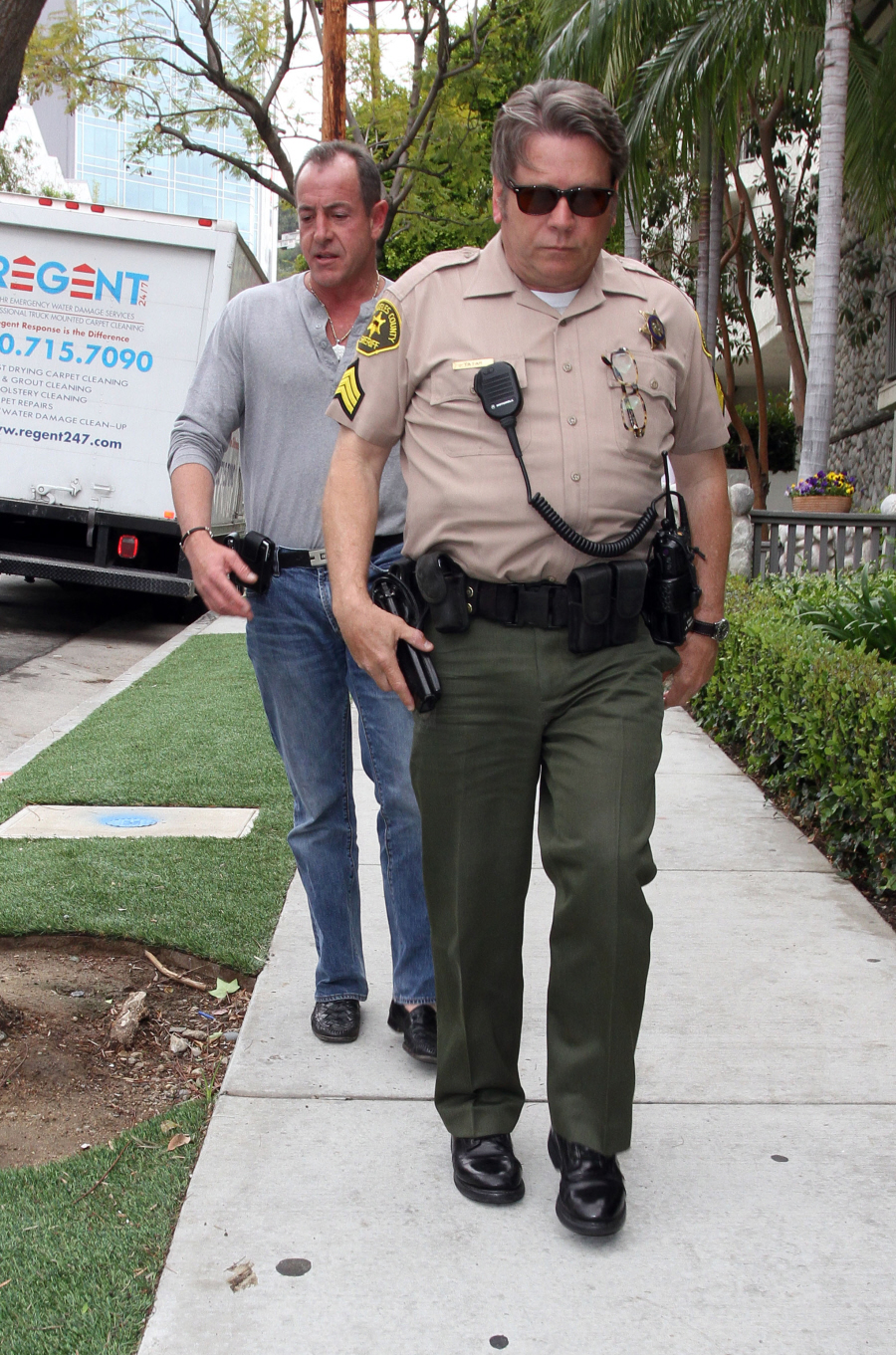 Photos of Michael & the sheriffs today, April 22, 2010. Credit: INFphoto.com