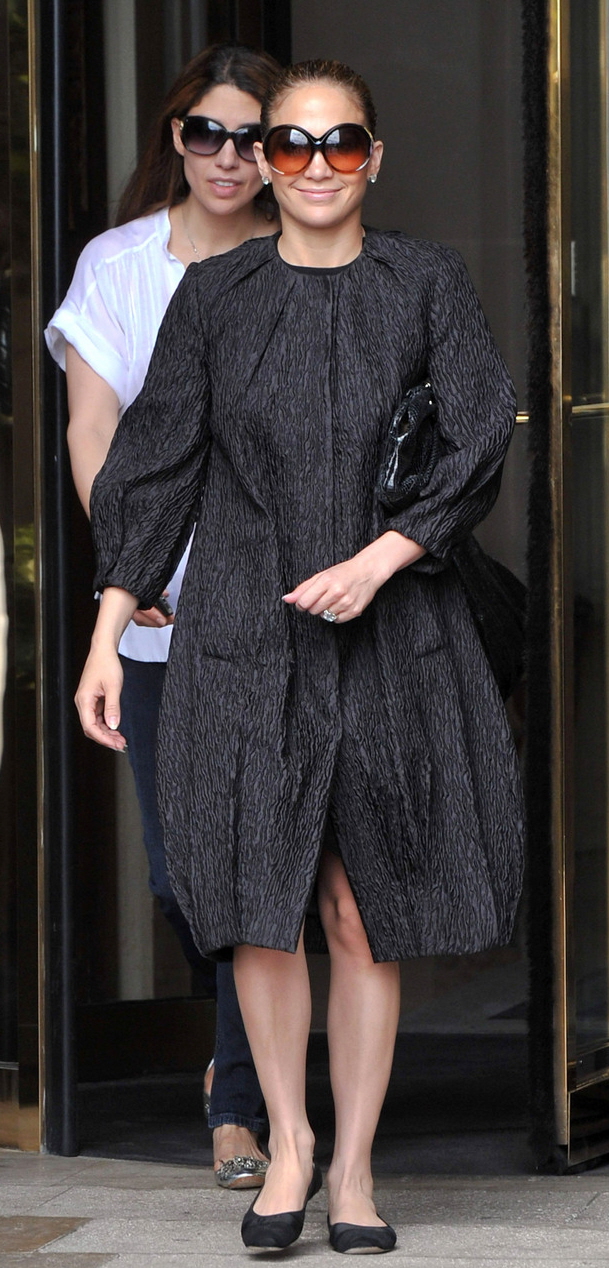 Here are some new photos of Jennifer Lopez in Paris, where she's promoting the European premieres of The Back-Up Plan, or as the French call it, "Le Plan B". Fancy! Not so fancy? This burlap sack Jennifer is wearing. I'm sure it's a major designer, I'm sure it costs more than what I make in a year, but how unflattering! Jennifer looks like Humpty Dumpty. Methinks she's only capable of extremes – either very unflattering, too-tight, too-short, age-inappropriate cocktail dresses, or oversized sacks.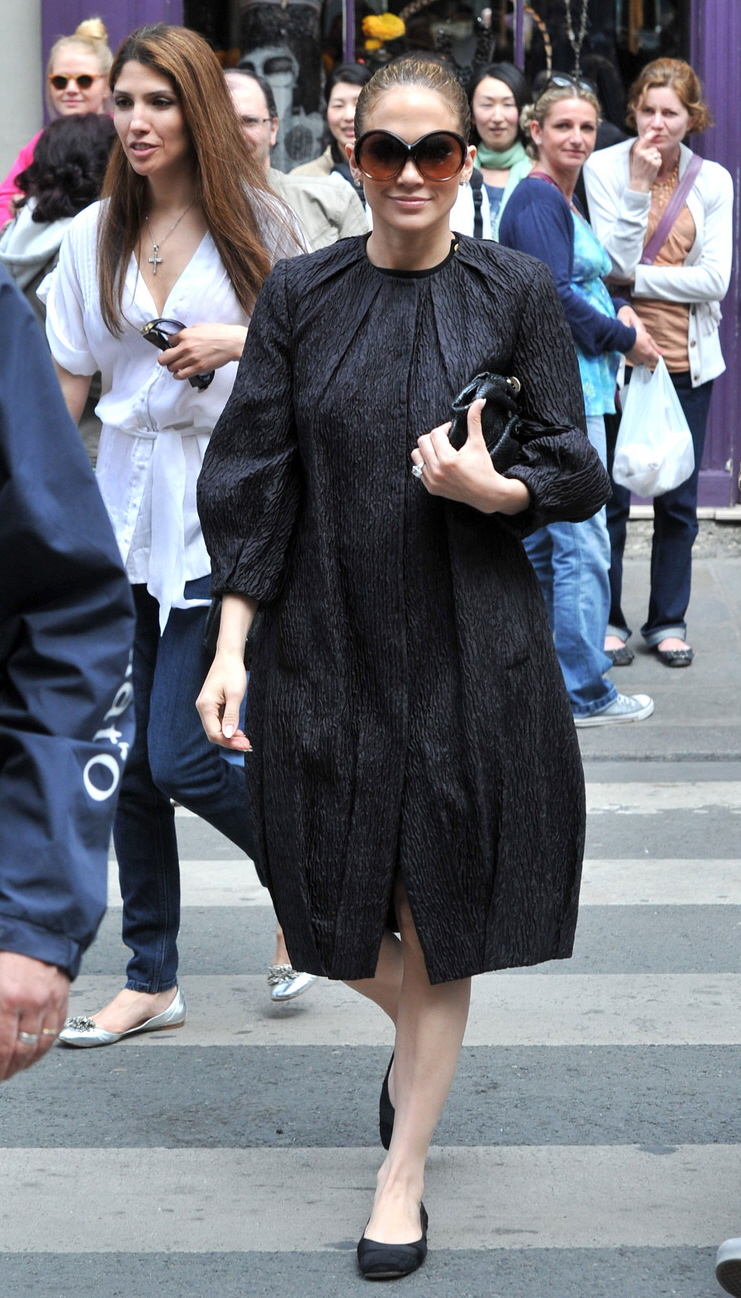 Anyhoodle, The Back-Up Plan did not take the box office by storm this weekend. It ended up in second place, behind How To Train Your Dragon, which has been out for about a month, right? That sucks for Jennifer. The Back-Up Plan ended up earning $12.2 million, which is probably what the studio spent on Jennifer's shoes for the film. Maybe Jennifer is hoping she has a huge international fan base? Does she? I have no idea. But she's probably not winning anyone over with some of these outfits.
Here's Jennifer wearing some kind of strange cropped-jacket puffy skirt combo for the French photo call. Chanel? I don't know. This also does nothing for her figure though:
Yikes! She's not wearing anything under that cropped jacket – now we know.
She also stepped out in Paris in this little outfit, probably the least strange of all the pieces, but still way too short (another vadge-flasher). I do love the boots, though. The boots are awesome:
Jennifer in Paris on April 25 & 26, Header photo credit: Pacific Coast News.