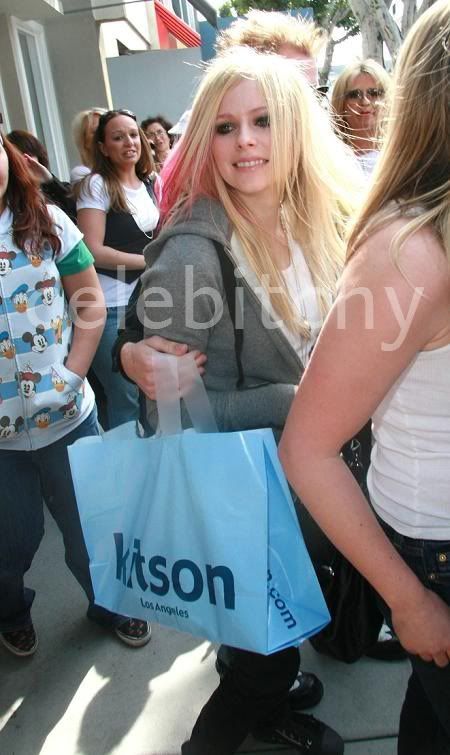 Remember last week, when Paris Hilton was seen around town with a guy dressed like a shaman? That story turned out to be fake, but that wasn't the whole story. Paris and her fake guru were part of a new reality prank show on E! Network called "Pop Fiction." The show is executive produced by Ashton Kutcher and the premise is this: what if celebrities who are hounded by the paparazzi decided to 'fight back' by faking stories of their own? The goal of show, according to producers, is the shake up the paparazzi and celebrity gossip mags, to make them think twice about printing news. It's like a vigilante version of "Punk'd."
The half-hour show featured two segments. The first was Paris and her fake guru. Paris, in an interview, says that she decided to participate in the show after a fake item ran about her starting a charity to help save drunken elephants in India. That rumor was actually picked up by the AP News, and they were later forced to print a retraction. The show pointed out that within hours, news of Paris and her guru was all over the Internet and the subject of blogs around the globe.
"Next time you read the tabloids, ask yourself if it's real or if it's pop fiction," she warned.
In the second segment, pop singer Avril Lavigne led on the paparazzi by sporting a fake baby bump while shopping on Robertson Blvd. in L.A. She predicted that she wouldn't be able to walk one block without being submerged by paparazzi. "Robertson is where you go when you want attention," she said. (Are you listening, Britney?) She then waded through paparazzi with her husband and some friends to shop at Baby Kitson and Lisa Kline Kids, trendy boutiques featuring kids' clothes. She was quick to call her mother and warn her that she might see pictures or read about Avril's pregnancy, and that it wasn't true. Twenty minutes later, the show says, there were photos of Avril all over the Internet confirming her "pregnancy."
Life & Style Magazine reports that Avril Lavigne went out of her way to hide a suspicious belly bump while eating at the Beverly Grand restaurant in Los Angeles on March 13th. "She insisted on putting on her jacket before she got out of the car," an eyewitness revealed. "When she did get out, it was like, 'Whoa,' she looks so pregnant!'" The 21-year-old singer is currently engaged to Sum 41 frontman Deryck Whibley, 25.
As a member of the so-called "gossip rag" militia, I have mixed feelings about this show. Here at Celebitchy, we really want to get the information right. We are probably one of the few gossip blogs that will correct our facts if we get them wrong, and we often have a "take this story with a grain of salt" attitude. But we're well aware that Celebitchy is in the minority on this philosophy. These kinds of pranks are going to make it more difficult to get our facts in line, but I certainly understand the concept behind them. The paparazzi and many gossip outlets definitely overstep their boundaries these days and continuously cross the line into obscene amounts of privacy invasion. The actor who played Paris' guru hit the nail on the head when, after the pair are swarmed by cameras, he says, "I would probably be the guy who punches a paparazzi."
I wonder if Ashton Kutcher will continue to get high-profile celebs involved in the pranks on the show. I also wonder if anyone is actually going to watch this show: it's on at 10:30 on Sunday night. On E! Network. Not exactly a ringer in the ratings department, if you ask me.
Note by Celebitchy: We covered that Avril Lavigne story, but it wasn't a very original concept. A married pop star sports a little bump and goes shopping at baby stores at the largest paparazzi-target shopping area in the world. Of course people are going to say she's pregnant. They need to step it up a little if they want to create decent shows. The Paris Hilton guru story was pretty interesting. JayBird covered that Avril shopping for baby clothes story and was quite subdued about it, she said "I would say the traditional 'Congrats to the happy couple,' but with someone like Avril Lavigne, she's probably apt to punch me in the eye for it."
No one really gives a shit about Avril except to say she shouldn't reproduce.