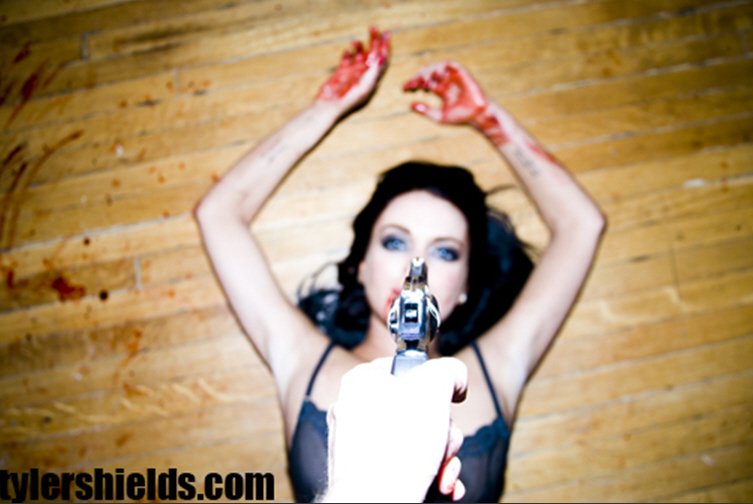 Isn't it horrible that the first thing I thought when I saw these newly-released photos of Lindsay Lohan was "dirty armpits"? It's like, "Yeah, she has a gun and she's covered in blood, but seriously, didn't Lindsay think to wash her pits before the photo shoot?" Anyway, yes, photographer Tyler Shields released more images of Lindsay's gun-totin' photo shoot, which we already got a preview of last week. Since releasing the images, Shields has gotten some criticism, because I guess people think he was exploiting a crazy, screwed up girl by covering her in some blood and giving her a gun? I mean, what could go wrong? But Tyler wants people to know that it's just his vision:
Lindsay Lohan's Tweeted pic from a photo shoot where she is holding a gun to her mouth was shocking to some of her fans, but photographer Tyler Shields told OK! he didn't see it that way at all.

Tyler's photo shoot with Lindsay was out of the box, and a bit shocking — or was it?

"Did you think so?" Tyler asked OK!? "Well for me, it was just what I saw in my head and with anything that you do, you want to affect people negatively or positively."

"There were a lot of people that saw the photos and thought it was foreshadowing or whatever, but to me it was just a part of what was in my mind at that moment," he explained.

So did Lindsay do the graphic shoot to prove a point about the rumors swirling about her?

"No, she is a good friend and she came to me and told me that she wanted to be involved with my work the way that I do things so that's what we did," Tyler told OK!.

And what we've seen so far is only half of it!

"There are even more graphic images that we didn't show yet that will be out in my book, the Dirty Side of Glamour."
[From OK! Magazine]
Eh, I don't really blame the guy. Lindsay knew what she was doing, sort of. She's not a child, contrary to what her mother claims, and Lindsay made her choice. Plus, it has ended up being great promotion for Tyler Shields, who I had never heard of before. So, good on him.
By the way, a few weeks ago Lindsay was telling people that she was cast as 1970s porn star Linda Lovelace, but producers were all "ah, no." However, according to E! News, Lindsay has in fact been cast as Lovelace in the movie Inferno. Tyler Shields was the one to announce the news, claiming that Inferno's director Matthew Wilder had contacted him about shooting Lindsay for the promos. According to Marc Malkin, "Wilder and his producers plan to officially announce Inferno later this month at the Cannes Film Festival." Let's see how long it takes for Lindsay to get fired…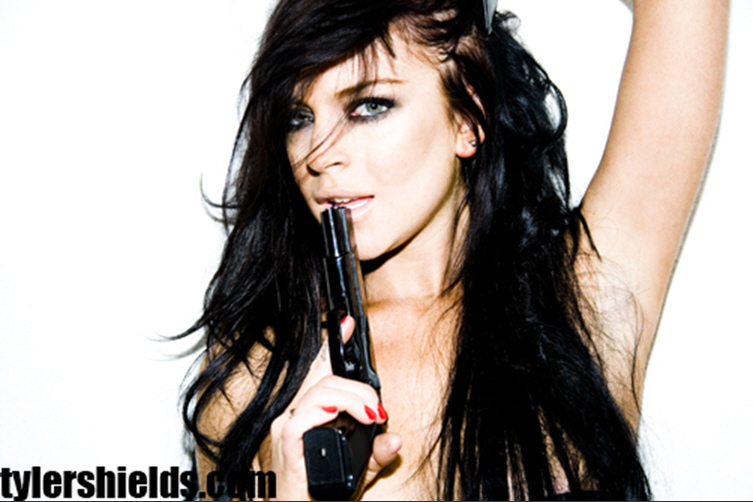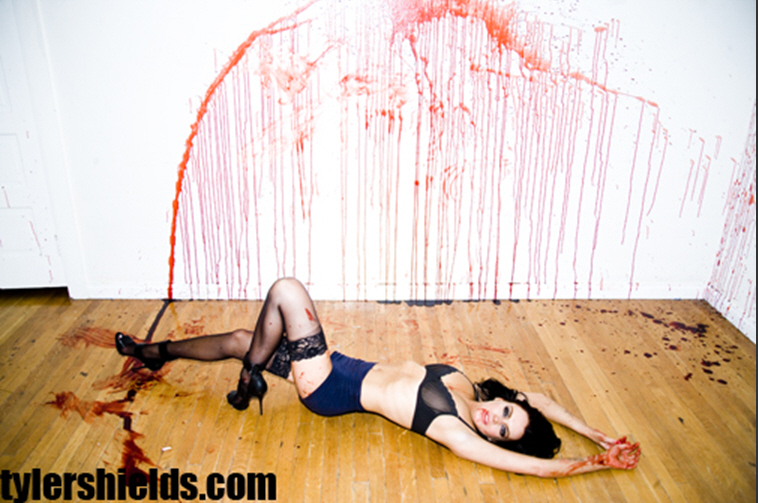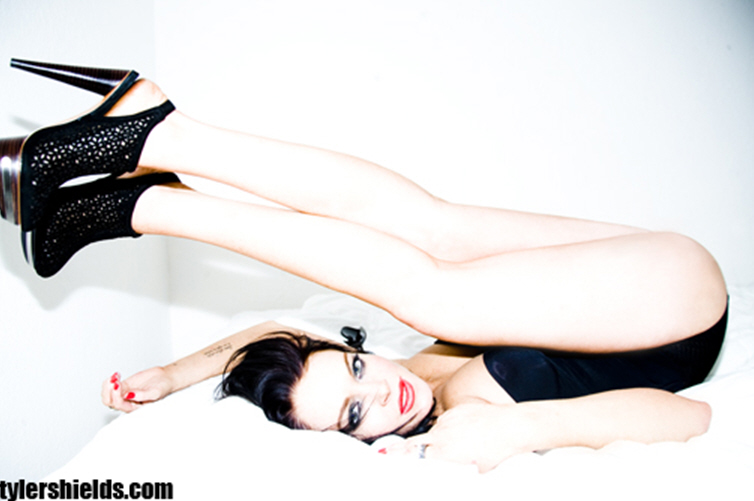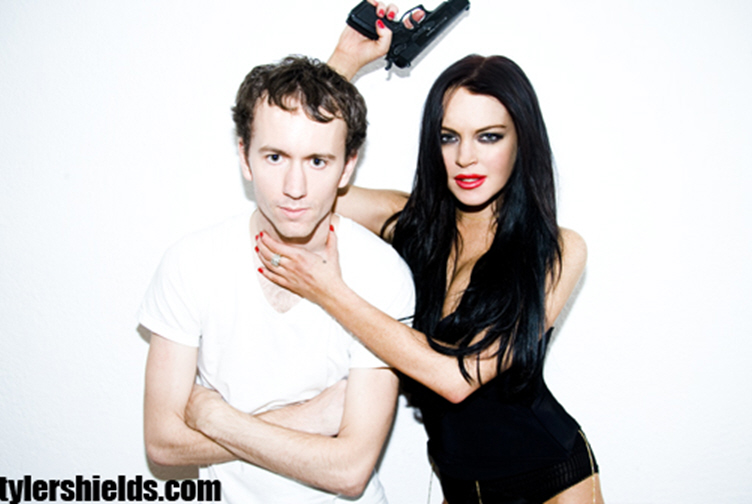 Photographs courtesy of Tyler Shields online.