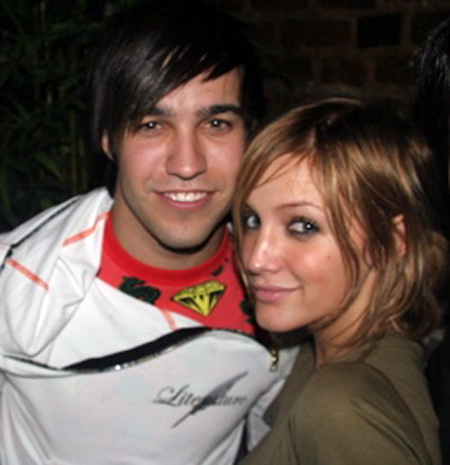 There's good Pete Wentz news for young Rumer Willis (recently spotting getting suspicious night club neck rubs from the Fall Out Boy Toy) that the NY Post seems to think is bad news for Ashlee Simpson
UNFORTUNATELY for Ashlee Simpson, holding hands and making out on a regular basis with Pete Wentz still won't make you his girlfriend.
Wentz seems to be developing a taste for not going out with the ancilliary branches of showbiz families major and minor. While the thick jawed Rumer is from a more noble lineage the resculpted Ashlee has actually had both shows and scandals of her own. On this very low budget Price is Right which curtain will he pick. Turns out he's not that into game shows. Why buy the cow when the prozac laced milk is so cheap.
Wentz insists the two are not an item and told Rolling Stone, "Maybe in a different universe, we'd be some hot couple, but not in this one." Wentz even goes as far as to take a veiled swipe at his close "friend," saying, "I'm attracted to creative people and train wrecks, and there's no shortage of that in Los Angeles."
Its hard to think who is more deserving of getting to borrow Wentz's eyeliner. There's a rough old case of pink eye in some lucky girls future.
pic via Trixie.com