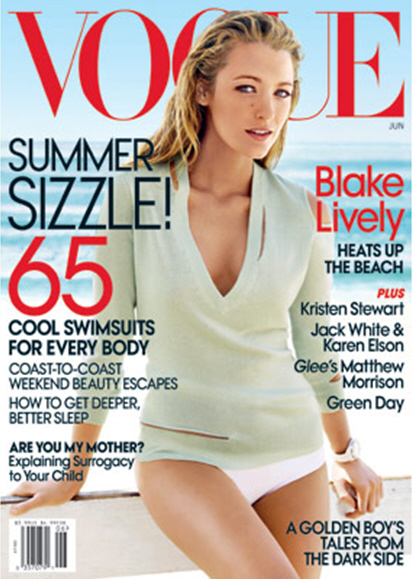 Blake Lively is pantless, yet again. Or should I say ALWAYS. She and Taylor Momsen have a thing about being pantless, although Blake is a legal adult, and her constant pantlessness is about trying to be sexy, whereas Taylor's lack of pants is about being "hardcore". Anyway, Blake is the unexpected cover girl for the June issue of Vogue Magazine, and the photo shoot is all about Blake at the beach, in little dresses or bathing suits, as best to see her perfect figure. I know she paid for parts of body, but still – the girl is gorgeous and healthy-looking, so I'm not hating this photo shoot. Here are some highlights from the article (full piece here):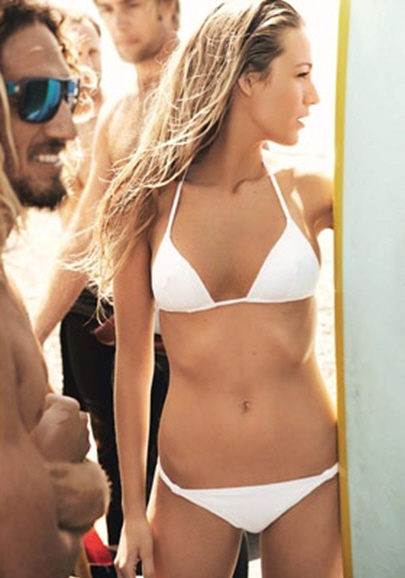 On her part in The Green Lantern: "All I want is to be a hero to my nephews and nieces. I'm going to be the coolest aunt ever. Our director likes it real—the fights close and dirty," she explains, and for added veracity aerial stunts are being filmed in the rig created for The Matrix. "I'm 40 feet in the air, spiraling around. That's the best workout you can ever do because it's all core," she tells me. "You do that for ten minutes and you should see your body the next day! It's so exhilarating, so thrilling—and nauseating!"

On wearing a wet suit to go surfing: "Of course you have to pee in your wet suit," she declares with startling matter-of-factness. "It will keep you warm; they all do it."

Los Angeles v. New York v. New Orleans: "I haven't lived in California for so long," she says sheepishly, "but my New York guise is gone. Ostrich flats don't really work on the beach!" New Orleans has already lulled her into its gentler pace. "I'm used to that sweet, syrupy Southern mentality," she says. "There is so much heart. I love, love, love New York, but it's nice sometimes to have not so much to do—there's time to walk through the park and to cook."
[From Vogue]
Yeah, there wasn't much. The whole article was about Blake and the Vogue writer, Hamish Bowles take a surfing lesson from "surf deity Rob Machado". There's a lot of bullsh-t about surfing that I didn't really care about, I just want Blake to talk about who she's boning and when she got her implants. By the way, the article does mention that she's still with Penn Badgley, so he's sticking with her even though there are rumors about her and her Green Lantern costar Ryan Reynolds, plus those old Ben Affleck rumors. It was probably nothing.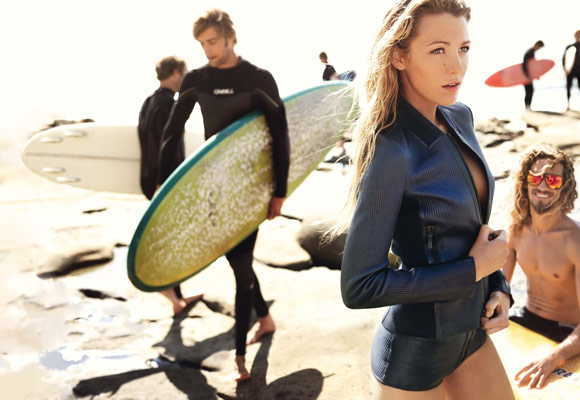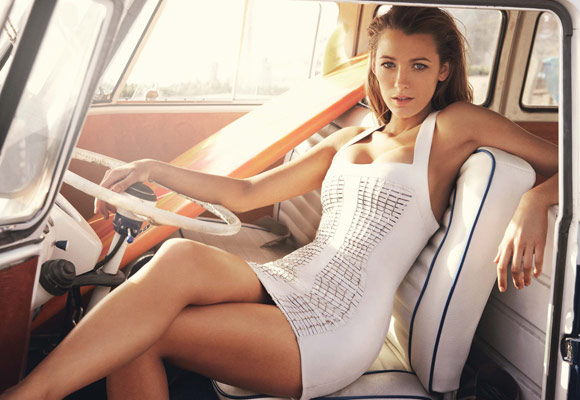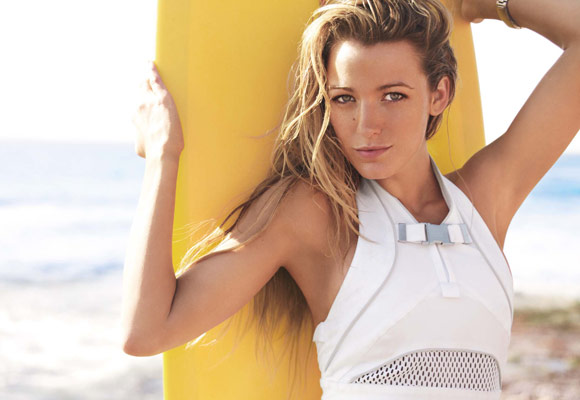 Vogue photos courtesy of The Fashion Spot, cover courtesy of Vogue.