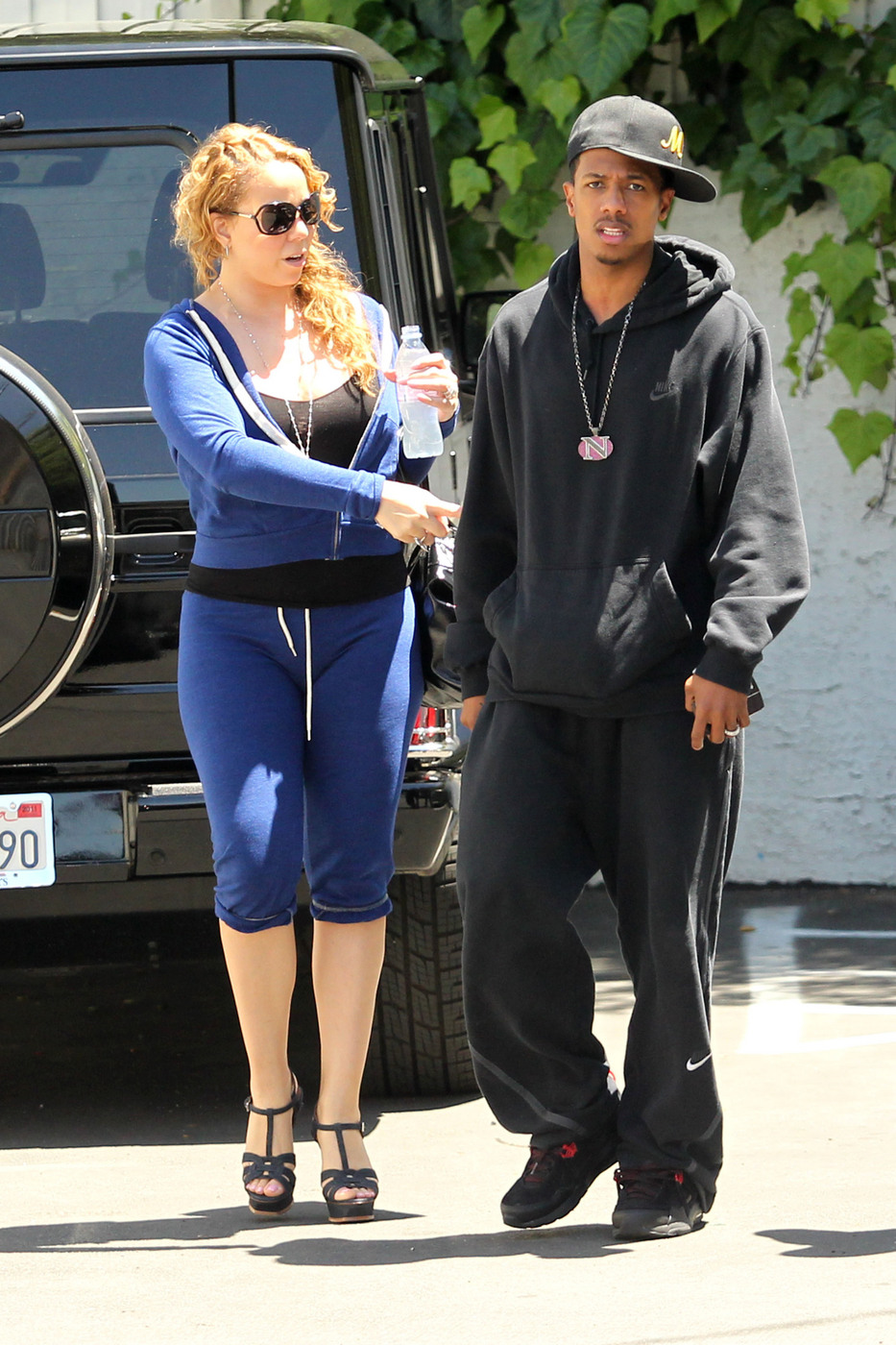 Bossip, Star Magazine and the National Enquirer are all claiming that Mariah Carey has gained weight because she's undergoing fertility treatments. I mean, sure, I could totally see that as a possibility, but I think all of these reports are related to Mariah and Nick's recent appearance at a medical center (the same photos in this post), plus all of those stories about how much weight Mariah has gained. I'm not sure why we have the need to paint Mariah as some baby-hungry woman when she's pretty direct about her ambivalence in interviews.
MARIAH CAREY has secretly resumed fertility treatments in a desperate bid to become a mom, The ENQUIRER has learned. AND that's the REAL reason the Grammy-winning diva's weight has soared!

"She's packed on a lot of weight, but it's related to the fertility drugs she's taking," a close pal told The ENQUIRER. "In fact, she may already be pregnant."

The 41-year-old singer was beaming after visiting the Southern California Reproductive Center, a top fertility clinic in Beverly Hills, on Mother's Day with hubby Nick Cannon, 29. Mariah had unsuccessfully sought in vitro treatment at the clinic last year, the source says.

"She's going to be able to have a baby."
[From The National Enquirer]
Star Magazine's piece is pretty much the same thing, only this time the insider says: "Mariah wants a baby ASAP. She's actually visited fertility specialists a number of times. Mariah is not going to be content until she becomes a mother, one way or another." If it's true, then I wish her well and I hope she becomes a mom. And I hope it's a little girl, just because… you know… another little Mimi. It would be amazing.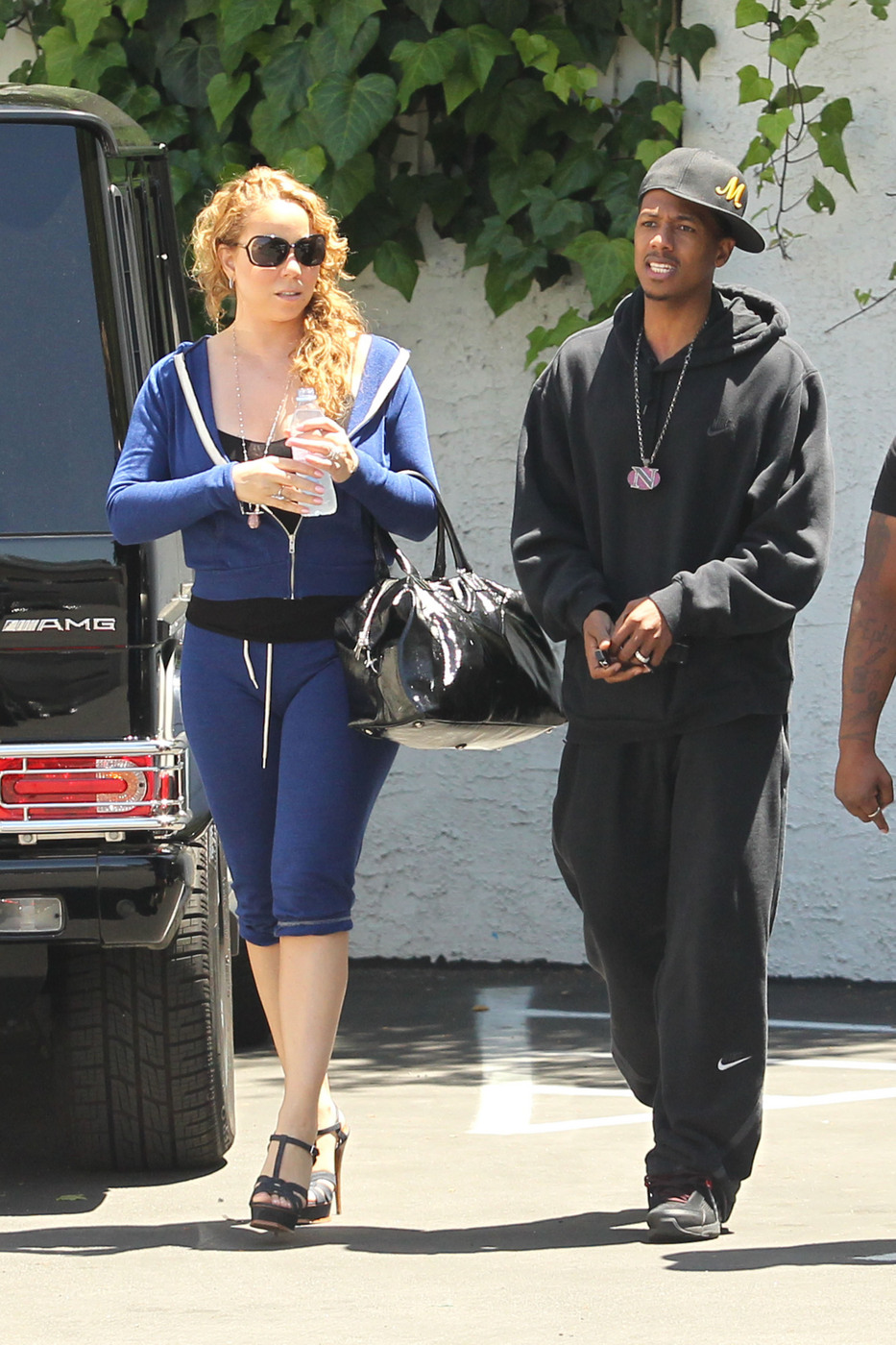 Mariah and Nick in LA on May 11, 2010. Credit: Pacific Coast News.