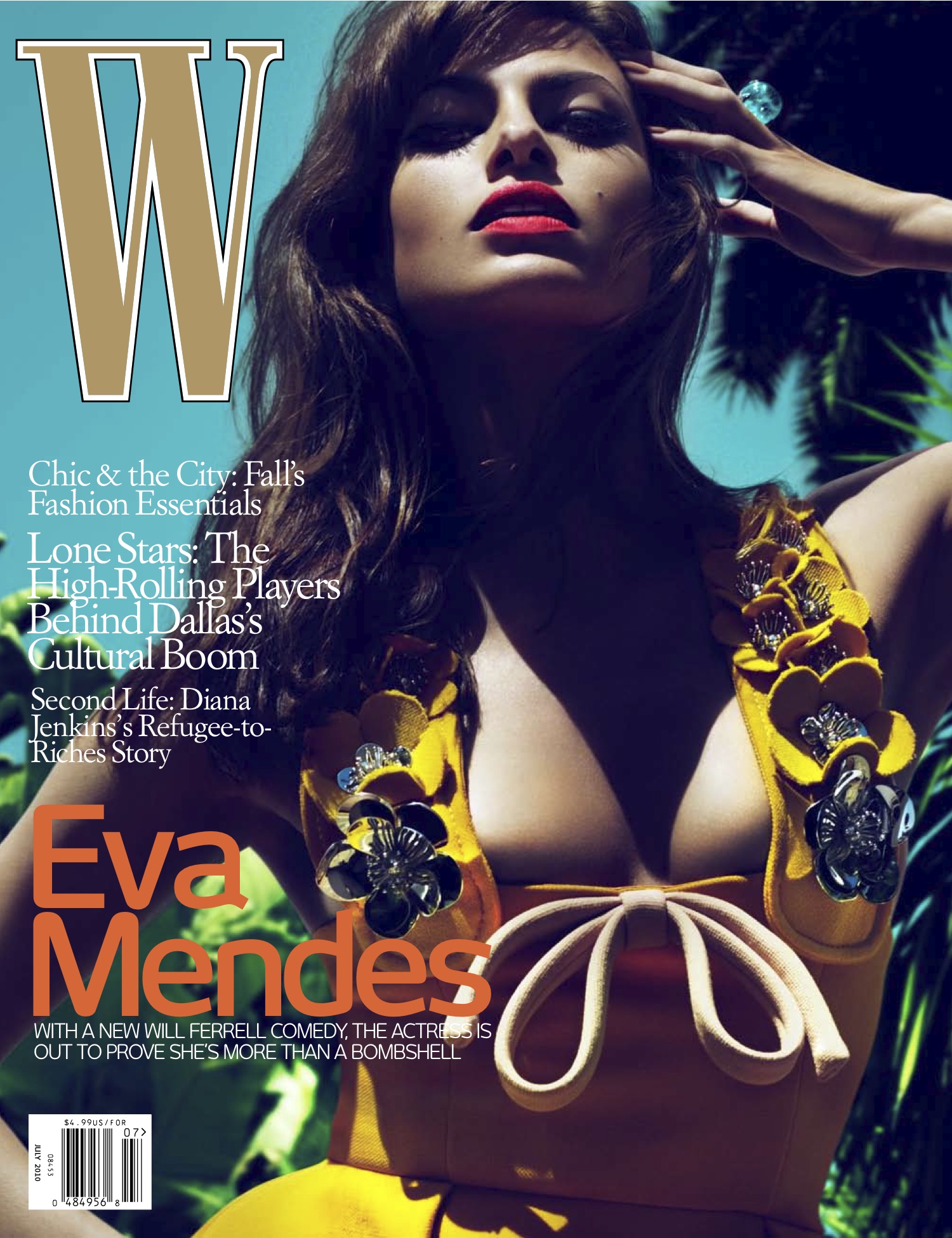 Eva Mendes… or Raquel Welsh? You decide. Eva usually has a whiff of Raquel to her, but they really styled her to look like a 1960s bombshell, didn't they? Anyway, this is Eva for the July issue of W Magazine. In the full W Magazine piece, the writer falls into that tired and bullsh-t line of Eva being too beautiful to be recognized as a good actress. You know what? I've seen a few movies with Eva, and she's not a good actress. She's pretty, and sexy, and in an okay part, she can play sexy and pretty successfully. But let's not pretend she's Meryl Streep or anything. Why do people always do that with people like Eva, or Megan Fox, or Jessica Biel? I guess they haven't done anything of note besides being pretty. And therein lies the contradiction – if Eva (or Megan, or Biel) were so concerned about being "the hot girl" why do they always play into it, over and over and over?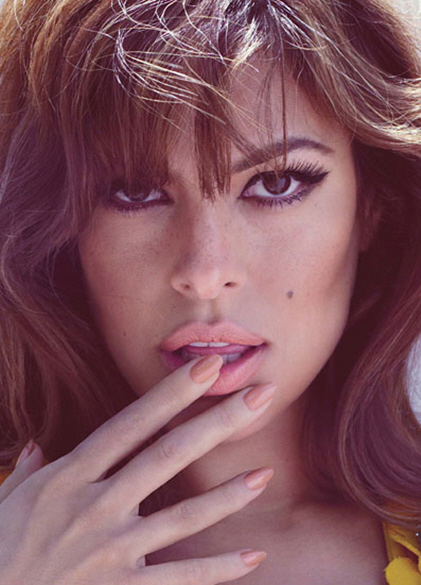 On her Calvin Klein ads: "There I was," she says, "all greased up, my head thrown back, and I thought, Who are you? Are you kidding me?" Later that day the curvy beauty, now ensconced in a banquette at the Carlyle hotel restaurant, laughs as she recounts how disconnected the sighting made her feel. "There's that little surreal moment," Mendes says. "I'm proud of it, absolutely, because why not? I can access that side quite easily, and I enjoy it, but certainly how boring if that was all I had to offer. The goal is to explore all sides."

Nobody understands how funny she is: "It's very hard for me to be seen as funny, and the truth is, that's where I'm most comfortable," she says when talk turns to her latest film, The Other Guys, which opens in August and also stars Will Ferrell and Mark Wahlberg. Mendes plays über woman Sheila Gamble, a Knicks dancer–turned–doctor married to a dunderhead of a forensics cop (Ferrell) who doesn't realize what a babe his wife is. "These are the two comments I get from people when they meet me," says Mendes, who lives in Los Angeles but is in New York for the Metropolitan Museum of Art's Costume Institute gala. "'You seem a lot taller on film,' and 'You're funny.' If people hang out with me, they see I'm a ham."

On her comedic turn in The Other Guys: "It was completely liberating," she says of the opportunity to play in another key. "Never have I had so much fun with a character and felt so natural at it. Had I done this movie three years ago, I wouldn't have had the confidence to throw it back at Will, and now, if anything, I was overly confident. I didn't know when to stop!"

On doing nudity for a part: "I've never had a problem with nudity, but I don't put it out there without a reason," says Mendes. "I'm not an exhibitionist. But, honestly, for my art I'll do anything, almost. I'll go there."

Eva is "incredibly calculated" about her career: "I know I walk a fine line between being a respected actor and being what they call a sex symbol," she says. "It's a hard one to walk if you want to be known as a real, credible actor. But I've never felt objectified. Nothing you see me do is an accident. I might act like it's an accident, but the opposite is true. I'm incredibly calculated when it comes to my career."

She has a boyfriend and she wants to play Maria Callas: She met her current love, music producer George Augusto, shortly after high school, and the two now own a midcentury house in the Hollywood Hills. To hear Mendes tell it, her idea of a fun night is staying home with her dog, Hugo, a Belgian Malinois, to watch the episodes of 60 Minutes she Tivo'ed. Lately she has been listening to recordings of Maria Callas, whom Mendes says she'd love to play onscreen. "You can catch me at a very dark hour listening to an aria from Norma and crying my f—in' eyes out," she says. "I love doing that."

More on Maria Callas: She's also fascinated by the diva's decision to abandon her career for shipping magnate Aristotle Onassis. "She gave it all up in the name of love, only to be left because she gave it up," says Mendes, who is developing a project based on a Callas biography by Nicholas Gage. She admits that the story has become something of an obsession for her, seeing in it, perhaps, resonances with her own dual passions. "I'm a modern woman in the sense of I take care of myself, I'm fiercely independent and I'm really ambitious," she says. "Yet I have these old-school thoughts ingrained in my mind. I do like to belong to a man. I love having a man in my life and being his woman at the end of the day. I know it's a dichotomy."

On becoming a mother: "I've never had a longing to have children," she says. "I've been thinking about it lately because it's like, Oh, God, am I going to do this? I don't know is the answer."
[From W Magazine]
Can I say something? Eva would be a terrible Callas. Just awful. I know that sounds mean, and I seriously don't mean Eva any harm, because she's actually pretty harmless, but please don't let her play Callas. Callas was an old-school diva, a larger-than-life presence, all tragedy, all drama, all passion, all of the time. Eva is… pretty. That's it. She can't play the part. Throw a black wig on Meryl Streep, and she could do it. Not Eva. Here's an old-school photo of Callas: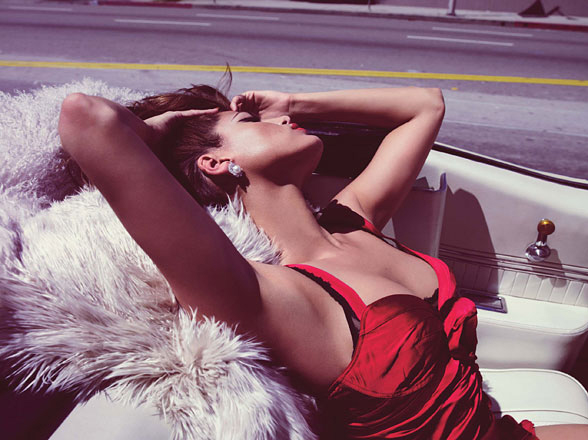 W Magazine photos courtesy of W online.