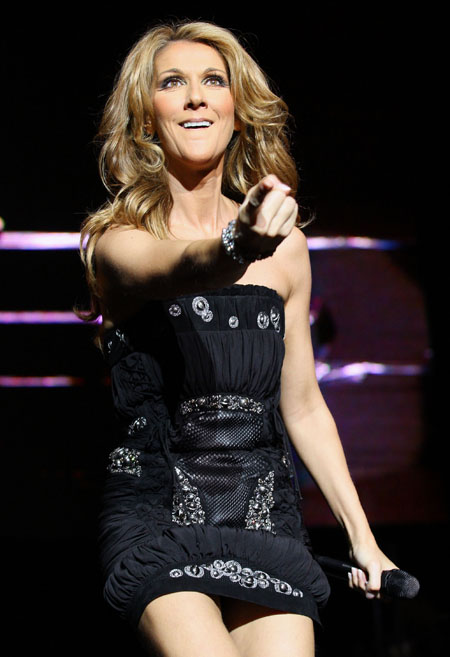 Canadian diva Celine Dion is mostly squeaky clean, but every now and then her wackiness shows. She sometimes has a habit of oversharing- about her sex life, about her body, and many other odd topics that surprise me. In a recent interview, Dion admitted that she and some friends tried some pot while in Amsterdam…but nothing happened. Celine, you're supposed to hold it in!
Celine Dion has admitted she once tried marijuana – but quit smoking before she was caught by camera-wielding paparazzi.

The Canadian singer was visiting Amsterdam and decided to try the drug in a local cafe.

'The only time I did one puff was in Holland, where it's legal. And I went to a cafeteria with some girls, with the little boats and the canals and we stopped and I tried.'

But the 39-year-old insists the substance had no effect on her: 'Nothing. No. But I didn't choke. I took one puff and I said, 'Okay, nothing happened!' It was funny.

'It was, for us, like cheating. 'Oooh!' You know, there might be paparazzi!"
[From Celebrity Stoners via The Daily Goss UK]
Poor Celine, somebody should have showed her how to inhale. But it sounds like she had fun anyway. I have a hard time believing people when they say that they've only tried it once, and it had no effect on them. The last time I tried it, I laughed for about 7 hours straight, then ate an entire bag of Funyuns. I've never been to Amsterdam, but I hear that there's a lot more to the city than legal weed and canals. There's also the Red Light district, where prostitution is legal. It definitely sounds like a great place to go for an "adults-only" vacation. I think I need to start saving my money now.
Celine Dion is shown performing in Brisbane, Australia on Sunday