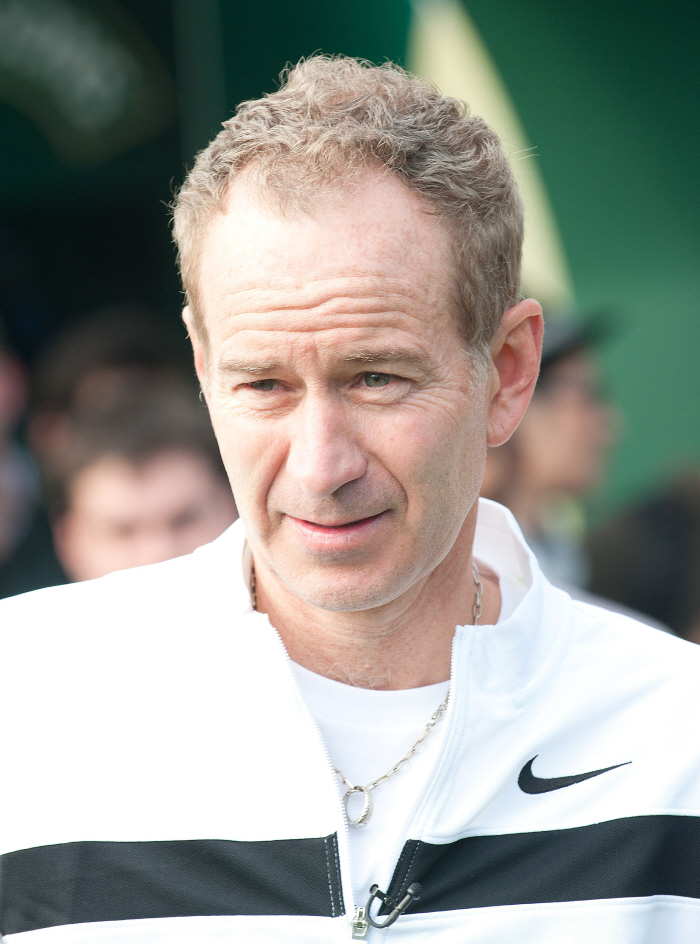 The Daily Mail has a longish article today about John McEnroe's appearance at Wimbledon this week. Apparently, McEnroe has dyed his hair, and now everyone is making fun of him. Personally, I don't think the brown hair looks bad, necessarily. But it's kind of dumb to dye it when there's absolutely nothing wrong with being a silver fox. Before he had a John Slattery thing going on (swoon), now he just looks like he's one Porsche away from a full-blown midlife crisis.
Tennis great John McEnroe does not seem like the vain type. But his regular television appearances as a pundit may have forced him to take more of an interest in his looks. While last year he seemed happy to be grey, it was a different story yesterday when he unveiled a new brown crop.

The former tennis champion, 51, revealed the new look as he posed for photos to celebrate drinks brand Robinsons' 75th anniversary of its partnership with the Wimbledon Championships.

Maybe he wanted his once lush hair to also reflect those glory days – albeit in colour at least. But while he looked charming and boyish even with his grey locks, his new brown locks made him look rather washed out and rumpled.

It was certainly an auspicious occasion for the champ-turned-BBC pundit, as he re-enacted his infamous 1981 Centre Court tantrum yesterday. In a playful return to his former angry self, McEnroe re-lived the drama at Wimbledon in front of fans queuing for tickets.

He screamed: 'You cannot be serious!' and threw down his racquet, just as he did after an unfortunate umpire called his shot out. It had been voted Brits' most memorable moment from the championships.

The three-times Wimbledon winner told supporters waiting in the queue he was not as optimistic for British success as he had been last year when Murray got to the semi-finals.

He said: 'It's not looking as good as last year but it's still pretty good for British hopes. It's not as if Brazil wins every World Cup and you could say the same about Federer winning every Wimbledon so there's definitely a reason to believe that, if Murray gets a couple of breaks, he can go a long way. But I'm not as confident as I was last year.'
[From The Daily Mail]
It's kind of sad that McEnroe showed up to reenact that, right? That the 1981 incident is like his most memorable achievement, and it's the one he's parodied for nearly 30 years? Wasn't he the best tennis player in the world at one time? And this is what he's remembered for. Oh, well. At least he's a good sport about it now.
By the way, just speaking about men dyeing their hair – there are rumors that Pres. Obama found his Just For Men box too. Where once there was a little silver, now it's full-on black. I think he might have used a rinse too – like McEnroe. I swear to God, men are just as vain as women.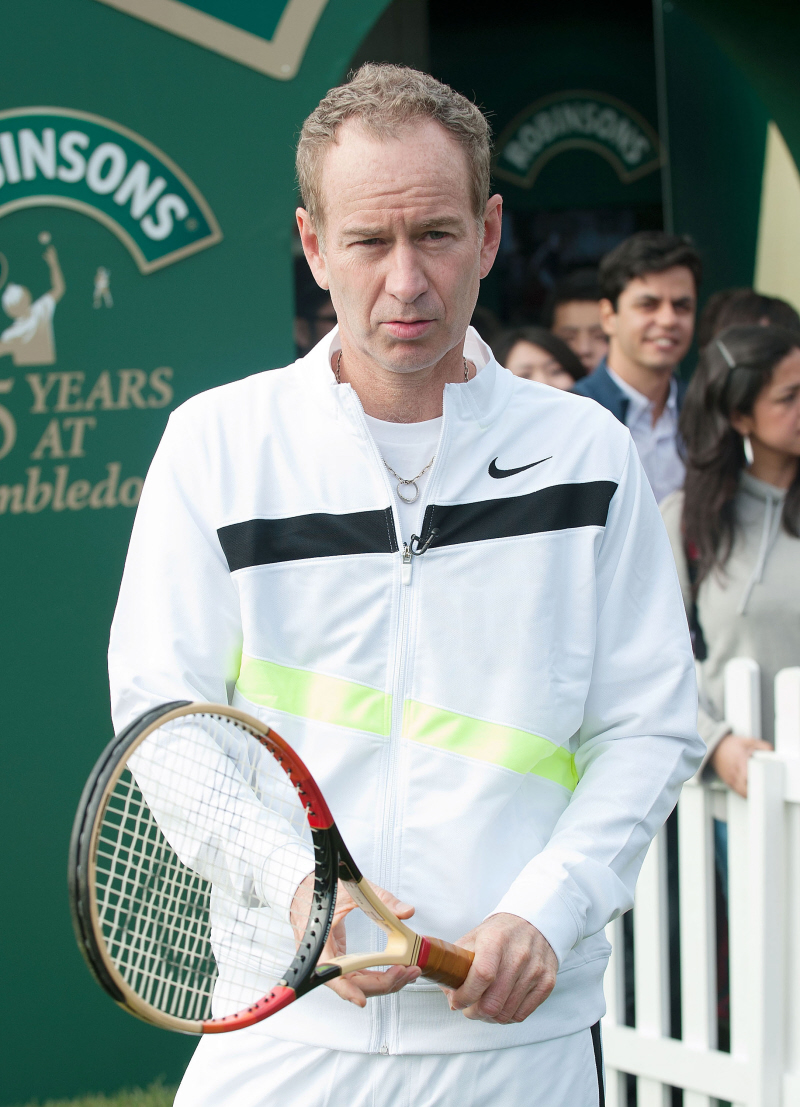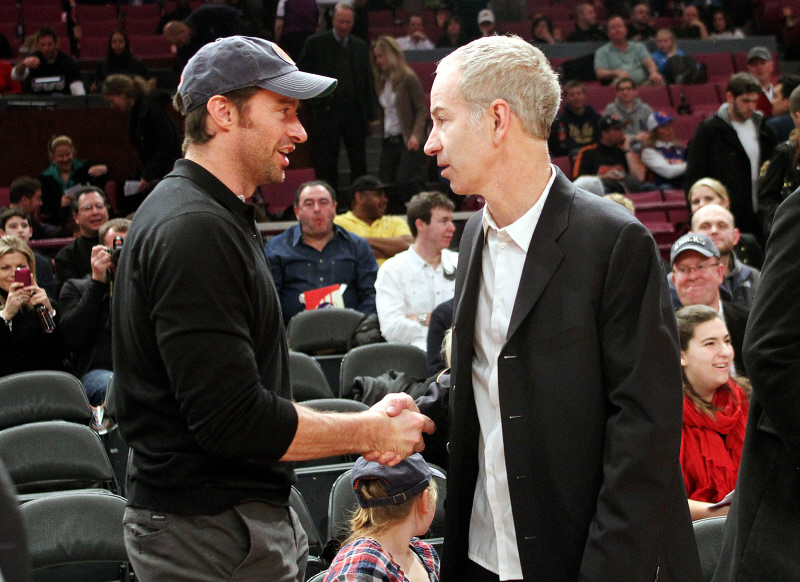 McEnroe (with brown hair) on June 20, 2010. With silver hair in December 2009, with Hugh Jackman.