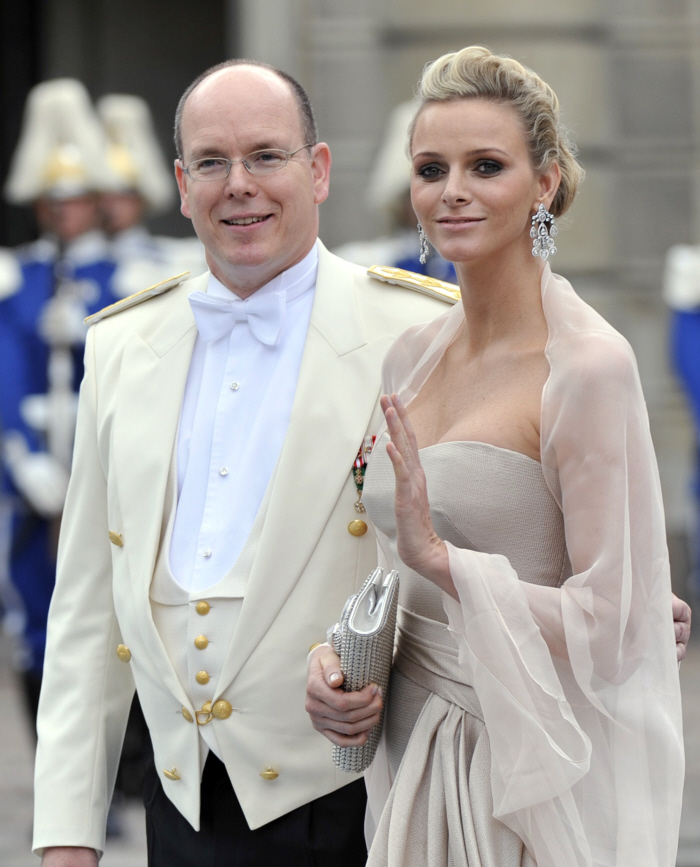 When I was writing that post about Sweden's Crown Princess Victoria's wedding, I noticed that Prince Albert of Monaco attended the wedding, and that he brought a pretty blonde date. I didn't think much of it, because Prince Albert seems to always have a pretty blonde on his arm, and it's usually pretty harmless (except for all of those love children he has). The man is 52 years old and he's never been married. His sister Caroline has already been quoted talking about how her son Andrea Casiraghi would inherit that Grimaldi throne, just because Albert had no "legitimate" heirs. Well, never say never – People Magazine is confirming that Albert is engaged to this blonde woman. She's a South African named Charlene Wittstock, and she's 32 years old.
One of the world's most eligible bachelors is of the market. Prince Albert II of Monaco will marry South African former swimmer Charlene Wittstock, the Mediterranean principality's royal palace confirmed to PEOPLE on Wednesday.

"Everyone here is extremely, extremely happy," the palace said.

No wedding date has been for the prince, 52, and the former schoolteacher, 32. The couple first appeared in public together at the 2006 Winter Olympic opening ceremonies in Turin, and Wittstock has been living in Monaco since 2007, when she unofficially ended her training.

She has become friends with and been tutored in protocol by both his sisters, Princesses Stephanie and Caroline. "But she knows instinctively what is expected of her," a royals source tells PEOPLE.

Last weekend, Albert and Wittstock were in Stockholm to attend the wedding of Crown Princess Victoria of Sweden and Prince Daniel Westling, Duke of Vastergotland.

This will be a first marriage for Monaco's monarch, who is the son of the late film star Grace Kelly and the late Rainer III, Prince of Monaco.

In 2005, Albert officially acknowledged a toddler son he'd fathered with a Togolese flight attendant. The following year, he also acknowledged a second child born out of wedlock: a daughter, now 18, in California.
[From People]
Congratulations to Albert and Charlene, for real. I guess she seems nice, and he's always struck me as a pretty decent guy – sure, there are all of those love children, but he financially supports them and their mothers, and he seems like a solid sovereign to his people. However, I seriously doubt Caroline is happy about this, for many reasons. First, if Charlene produced a male heir, Andrea would probably never see the throne. Plus, Caroline has been acting as Monaco's de facto First Lady for years and years now – and if Albert marries Charlene, Charlene will and should take on that role. But Caroline has on Albert's arm for so many of Monaco's public events. Is she pissed? I don't know. Perhaps Albert is being good to his sister though – by many accounts, her marriage to Prince Ernst August is in tatters, so maybe Caroline is looking to take a lower profile now.
Here's their official portrait, taken today – very pretty.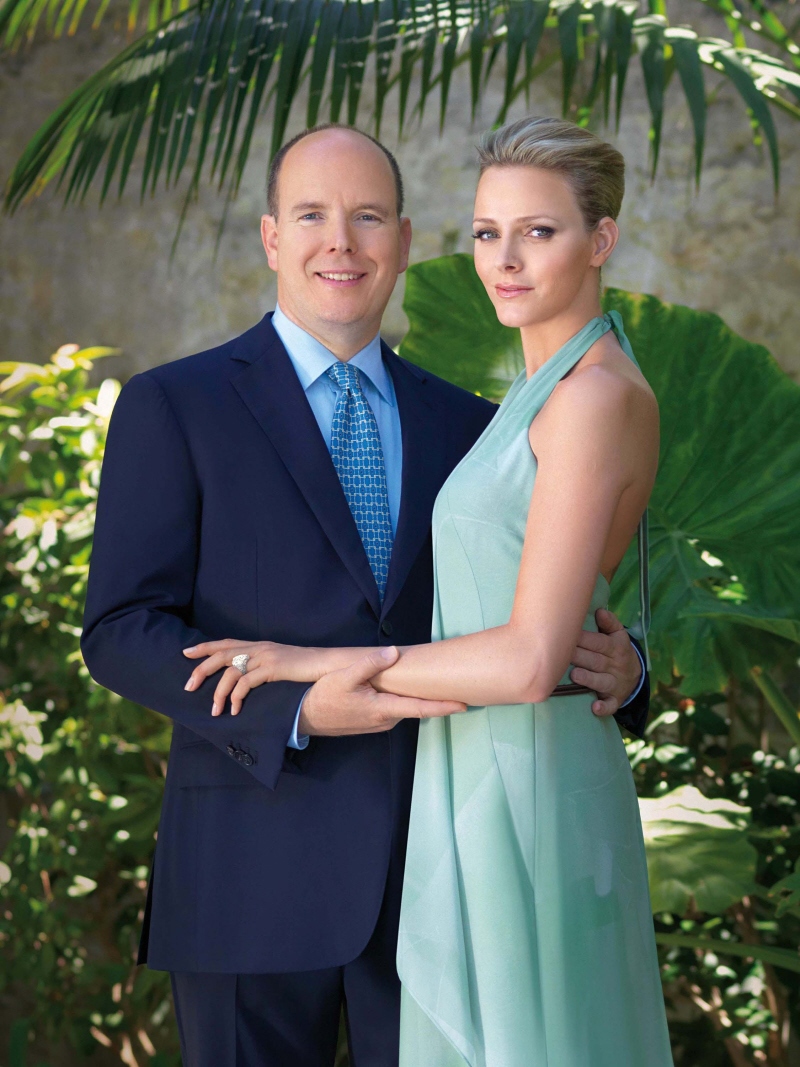 Here's a photo of Andrea, just so you know what could have been: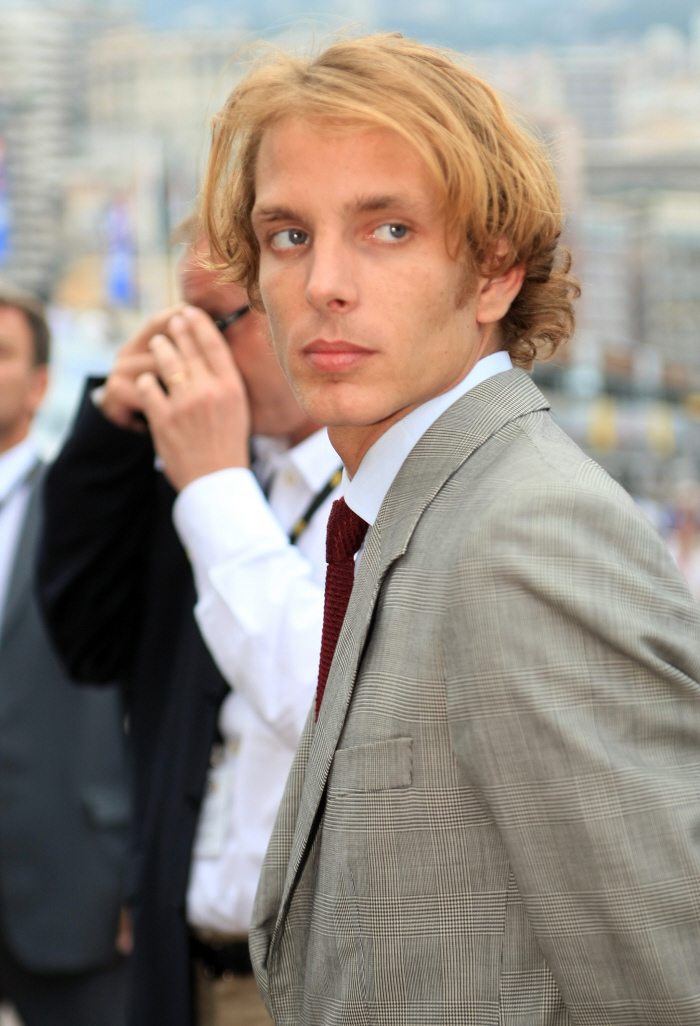 Albert & Charlene in Sweden on June 19, 2010, and their official portrait in Monaco, on June 23, 2010. Andrea Casiraghi on July 4, 2009. Credit: WENN.