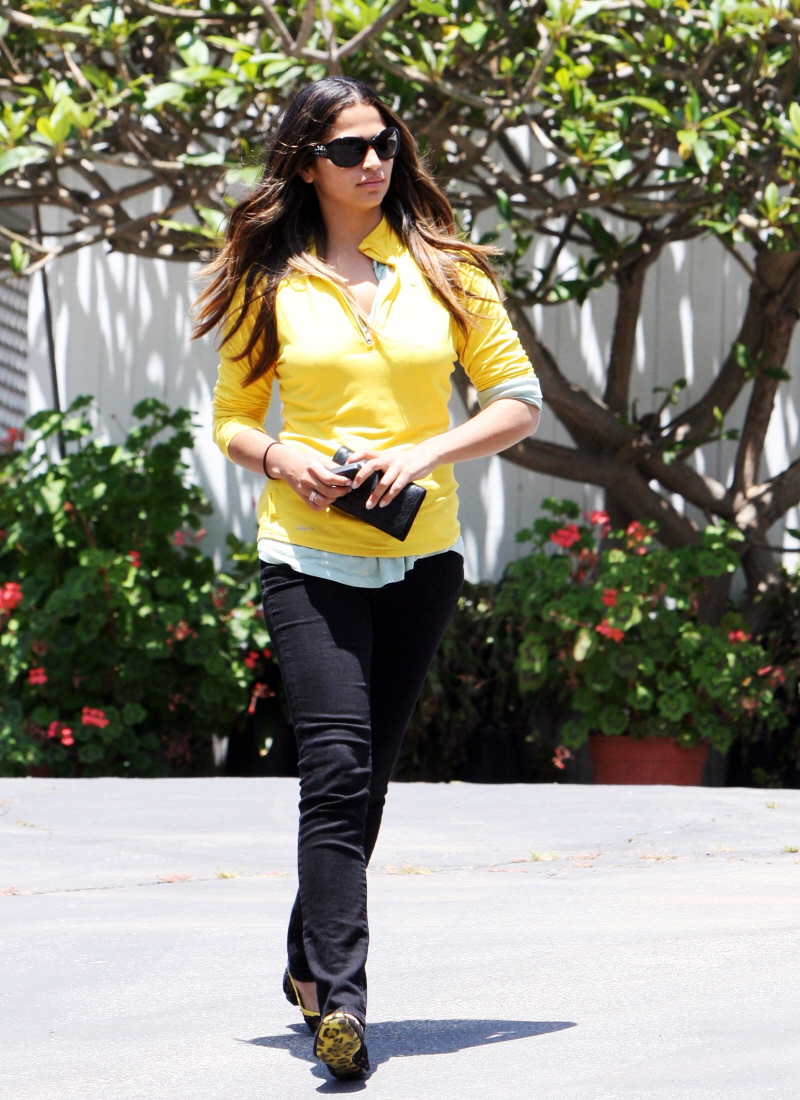 Above is a photo of Matthew McConaughey's girlfriend/baby-mama Camila Alves, out and about last Friday. Fame Pictures asked if she was covering her "trim tummy" for a reason, like her third pregnancy. I didn't really think anything of it, really, except that I looked through some photos of Camila from the past month, and she does seem to be avoiding clothes with a defined waist, instead opting for empire waists and anything baggy. Like this photo of Matthew and Camila at an event for Dolce & Gabbana:
Right? Although…there is this photo where she's wearing a gorgeous tight-fitting black strapless from June 15th. Jesus, I want this dress: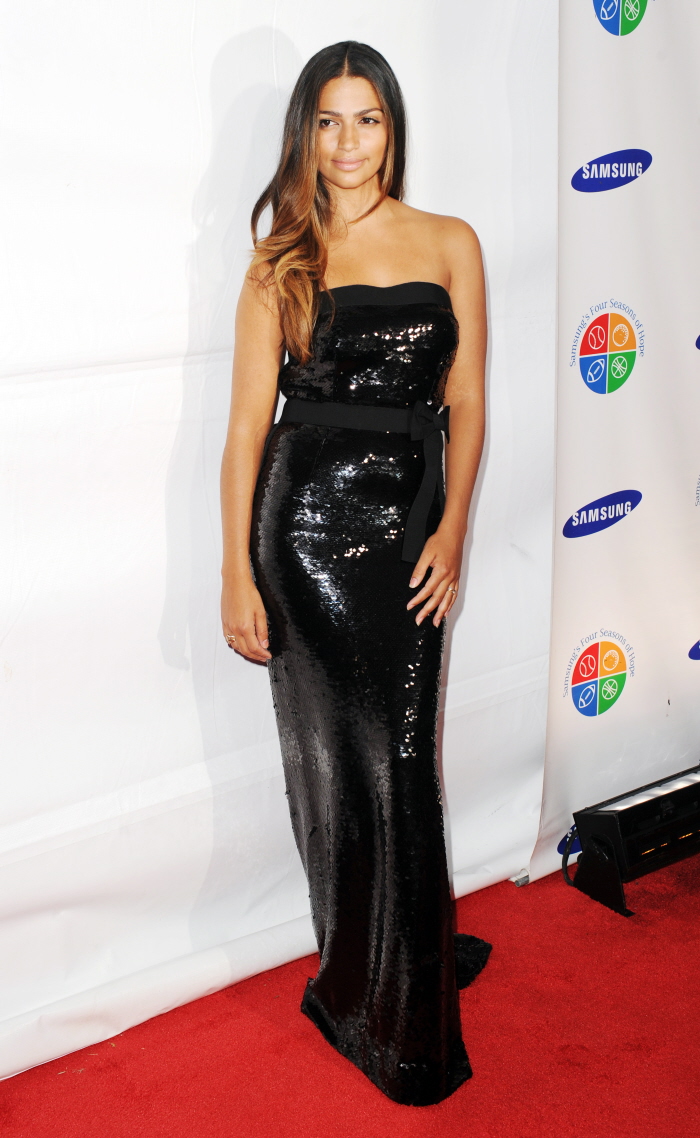 Here it is from an angle:
Eh. Camila just gave birth to their second child, daughter Vida, on January 3, so the baby is only six months old. Sure, Camila is totally fertile and she and Matthew seem to enjoy being parents, but would Matthew knock her up again right away? Maybe, maybe not. Who knows. I think she's looking a little bumpy in these photos, but I think she may still have a little baby weight from Vida.
By the way, this is my new favorite photo. Camila and baby Vida are both so gorgeous, it's not even funny. These photo is so pretty, it looks like an airbrushed ad for jeans, you know? And I would totally be buying: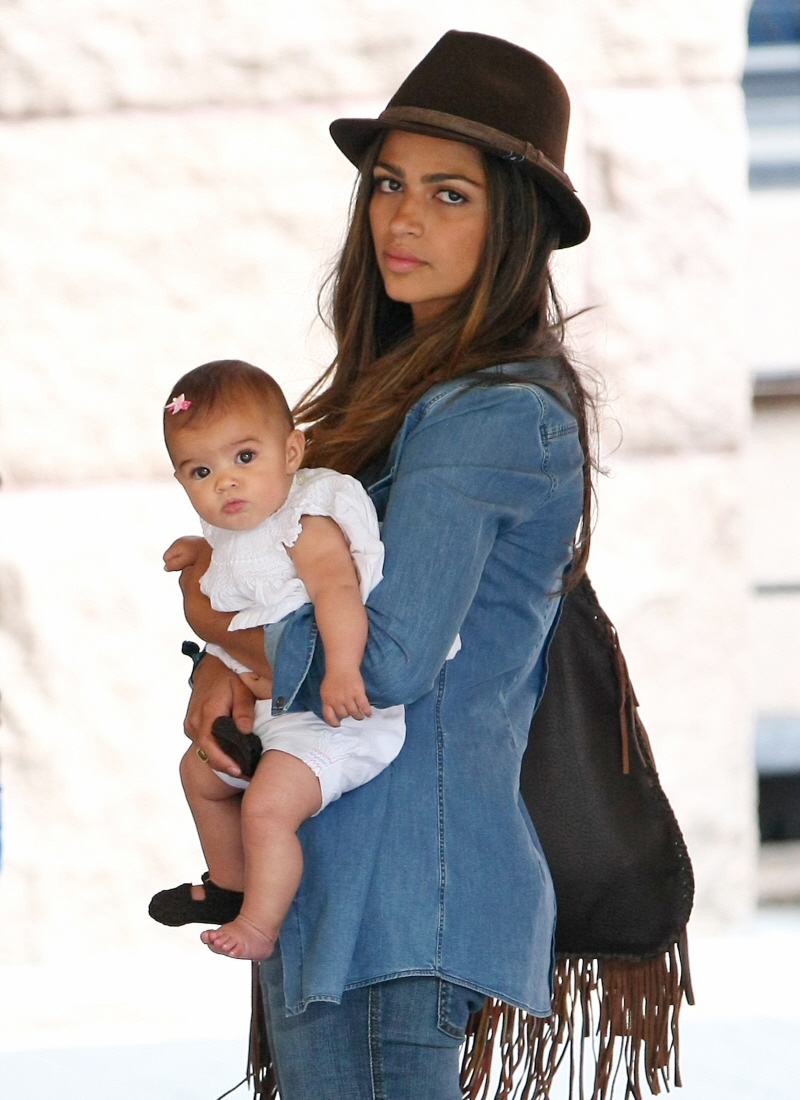 Camila on June 25, 2010 & June 15 & 16, 2010. Credit: Fame.