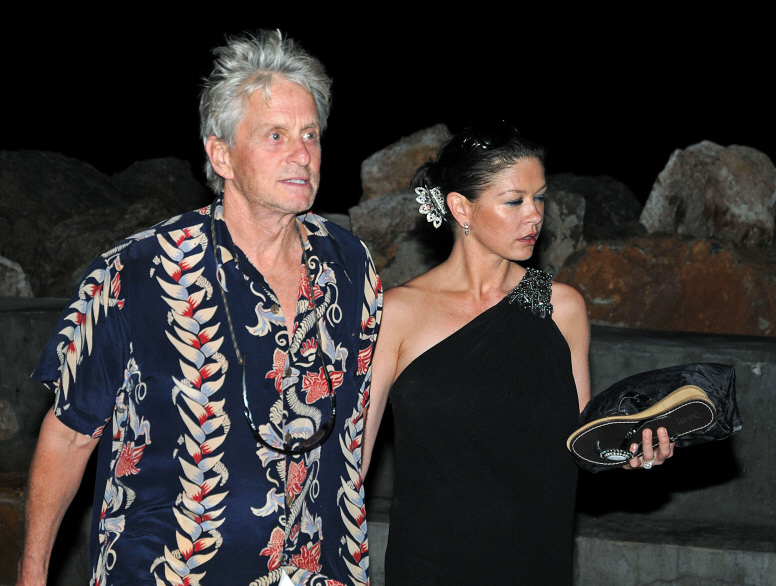 There's barely a story here, I just loved these photos of Catherine Zeta-Jones and Michael Douglas looking totally hammered in Majorca this weekend. Okay, Catherine look really drunk, Michael just looks very old, and very alert. Perhaps he thinks this is the night to take one his special blue pills? And look, Catherine is walking barefoot! That's when you know a diva is drunk. A true diva would be able to navigate cobblestone in heels, bitch. But a drunk diva can be all "I'm still fabulous barefoot, get mama another martini." Oh, remember, she's only 40 years old! Ha.
Catherine has just finished her Tony-Award-winning Broadway run, and I guess she and Michael decided to go a yachting holiday. Must be nice. Their yacht is huge too! The Daily Mail has photos of Catherine on the thing, and it's kind of insane that she and Michael (and their two kids?) would need that much space.
By the way, what's with Michael's outfit? Is he still wearing clothes that he stole off the Romancing the Stone set?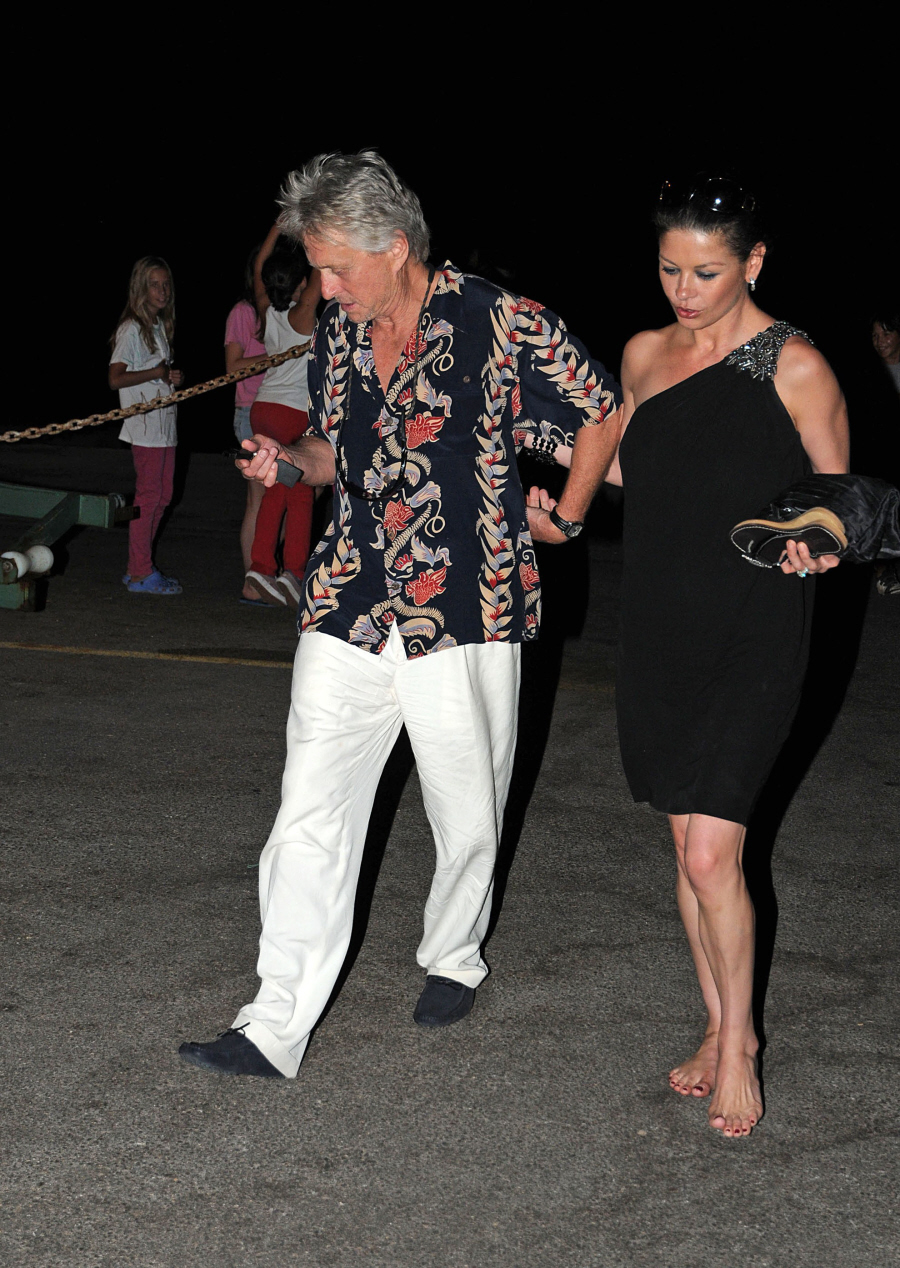 Michael & Zeta on July 3, 2010. Credit: Bauer-Griffin.