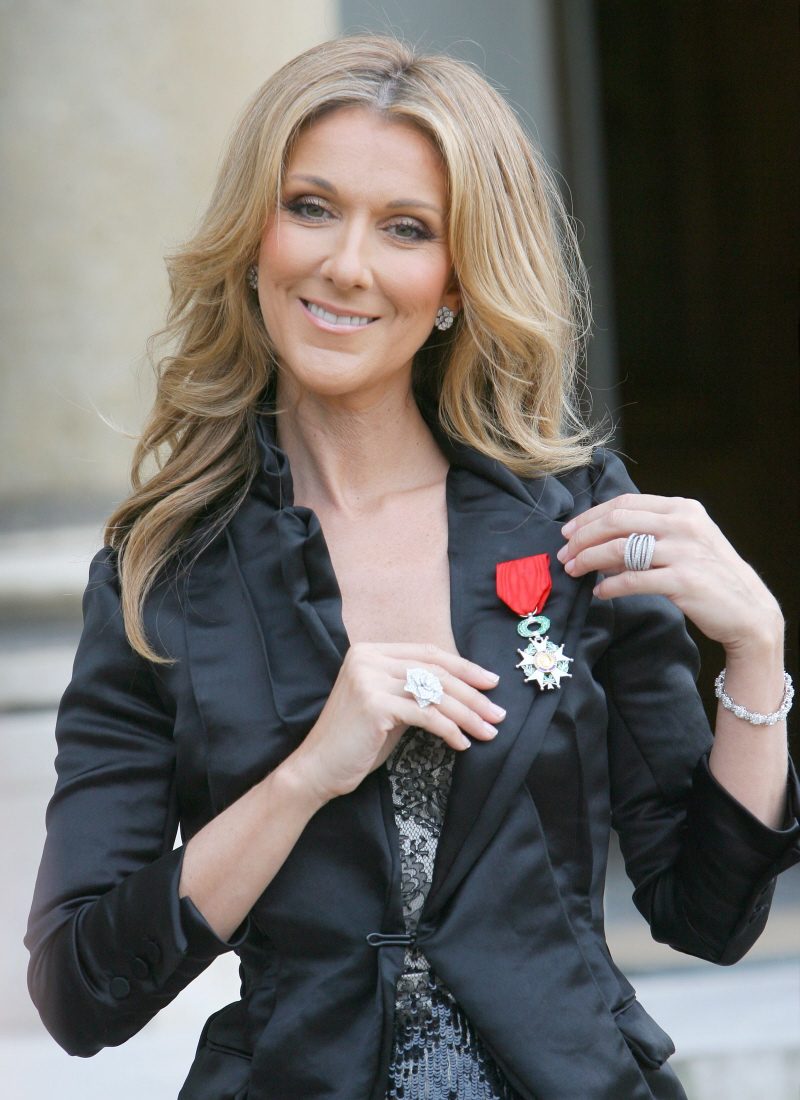 Back at the end of May, Celine Dion announced that she and Rene Angelil were expecting twins. Celine has had struggles with IVF and has had one miscarriage, all of which she has been completely open about with the press. Her honesty about her and Rene's struggles to conceive (for the second time) have always been so refreshing to me – she puts herself out there, while still being very classy about it. She makes you want to root for her. Star Magazine seems to want to root for her too – they are announcing – with no Celine-camp confirmation – that Celine is expecting twin boys:
Celine Dion is going to be surrounded by men! The "My Heart Will Go On" singer, who announced she's expecting twins in November, is going to have two boys, Star has learned exclusively.

In May, Celine — who already has a 9-year-old son, René-Charles, with husband René Angélil, 68 — announced that she's pregnant with two bundles of joy thanks to her sixth attempt at in-vitro fertilization.

Despite being in the older range of expectant moms — she's 42 — Celine recently said that her pregnancy has been pretty typical.

"The first two months I really felt the classical symptoms — the morning sickness, hot flashes, nausea," said the 42-year-old Canadian. "In a certain way, that reassured me, like a sign that my pregnancy was progressing. Now, everything is falling into place. I have a little belly."

Celine also said that the entire family is readying for their new additions, but there's one thing they won't need: nannies!

"Too many people in the house disorient children," said Celine, who has said she'll turn to family if she needs help. "My only task is to make my children happy. And too bad if the house sometimes becomes a mess."

Three cheers to that sentiment!
[From Star Magazine]
Is this true? Twin boys? It could be. There's a 33% chance Star is right. The only thing that makes me think that Star got the inside scoop on this is that Star got the inside scoop on John Travolta and Kelly Preston's pregnancy. Maybe Star has sources in some of the offices of fertility/IVF doctors? Maybe. Or maybe Star is just talking out of their asses. I do hope that Celine gets at least one girl, though. You know Celine's daughter would be AMAZING.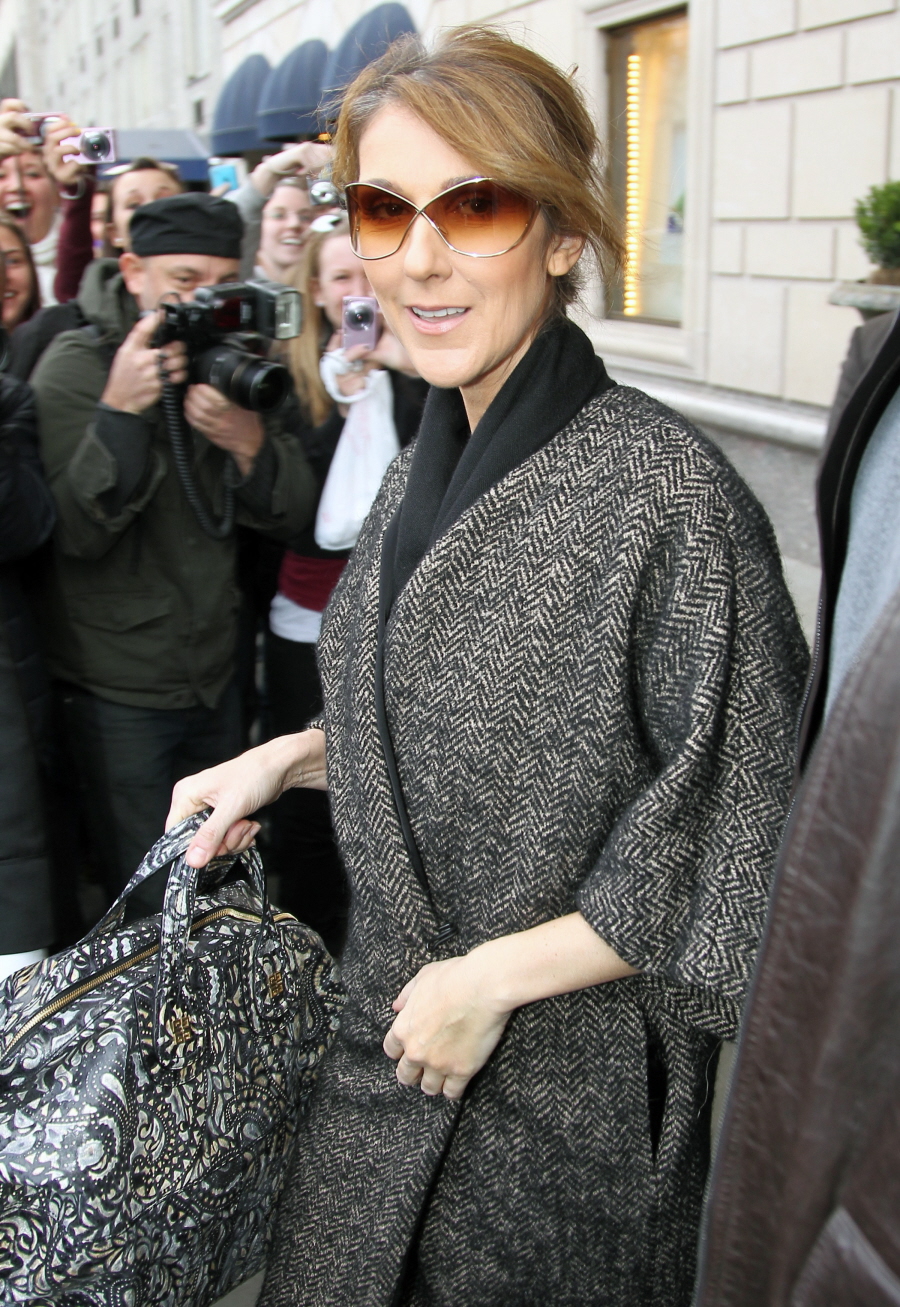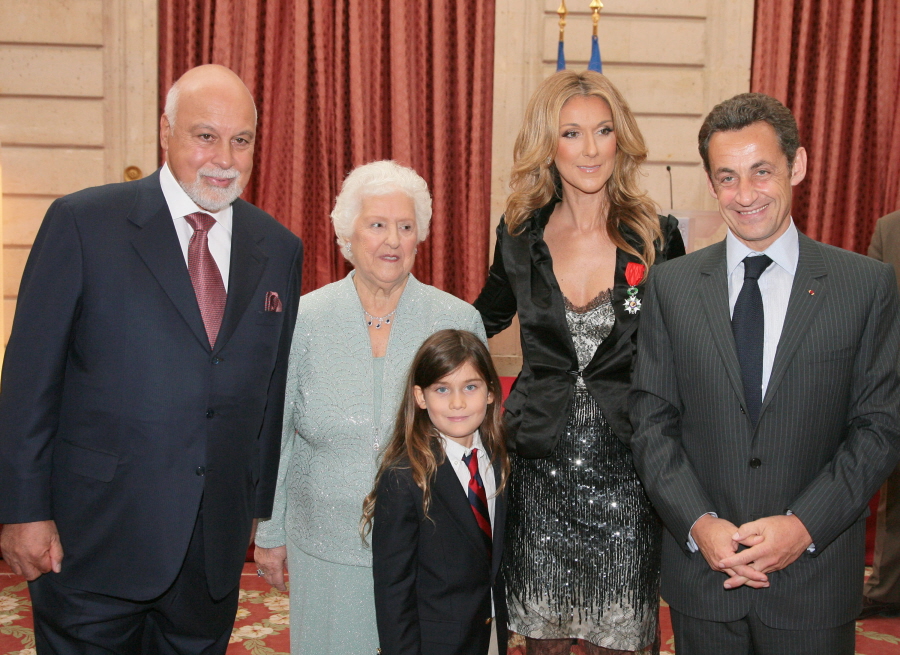 Celine in NYC on March 10, 2010, and May 22, 2008 in Paris. Credit: Fame.