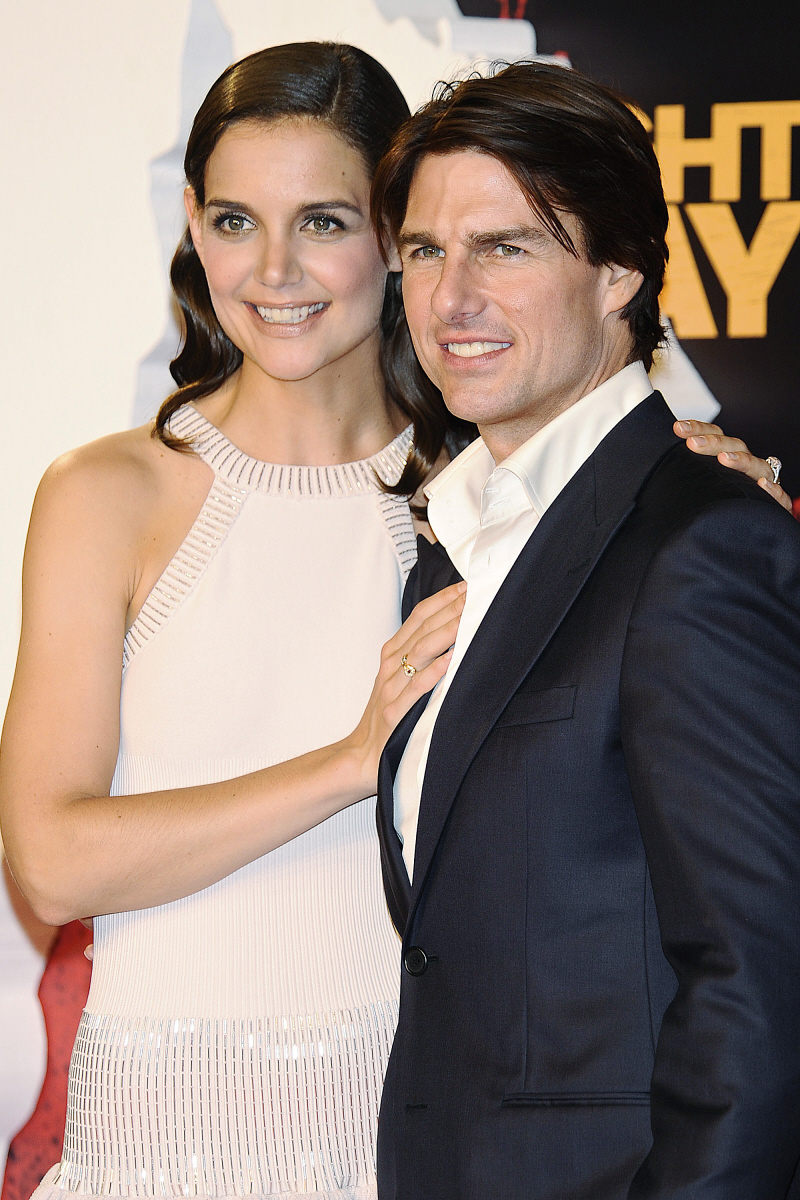 Does Xenu approve of reality shows? 'Tis a question for the ages. Various British sources are claiming that Tom Cruise is "contemplating" a reality show. But it's a weird story – I think the gist is that it would be more like a short documentary series about Tom and Katie's life together, with Xenu Suri rather. Tom wants complete control of it, and you know what? Even though this sounds like total bullsh-t, it's something Tom really should consider. I would totally watch a Tom Cruise reality show, if it focused on his life with the Kate-Bot.
TOM CRUISE is reportedly in talks to give the world a glimpse into his life with wife KATIE HOLMES as part of a TV documentary.

The Hollywood actor has been a regular in the gossip columns ever since he began dating the former Dawson's Creek star, but the celebrity couple has managed to keep most of the details of their romance private.

Cruise is now said to be considering opening up their marriage by releasing footage he filmed of his wife and their young daughter, Suri, and is in talks with TV bosses about a possible show, according to Britain's Grazia magazine.

A source tells the publication, "He's been filming Katie and other aspects of his life for the past month. The original impetus was that he would select a few personal clips to show fans, but word has got out through his agents (CAA) and he is currently fielding offers from entertainment companies. Tom is now deliberating what to do with his footage. No deal has been struck…"

"Tom places a premium on control, so he's reluctant to commit to doing a reality TV show unless he's 100 per cent certain it will reflect him and Katie in the best light possible… Releasing documentary footage is a way of getting closer to his public."
[From Contact Music]
My guess is that the closest he'll ever come to doing something like this is maybe a television documentary, like they did for Madonna or Mick Jagger, with Primetime or whatever, following Tom around for a few weeks and they compile it into a two-hour special. It's not going to be like, a Martin Bashir extravaganza. I also think that Tom might be contemplating various things to get his career on track, after Knight & Day's bad domestic box office. Does Tom think that if we get to see him in private, we'll like him more? That's an interesting bet. Because the way I imagine Tom and Katie in private – yikes. My idea of it: Katie spends her days popping pills and spending Tom's money, while Tom has "extracurricular activities" with various lithe young men – discreetly, of course. I didn't even think Katie and Tom even spent that much time together anymore?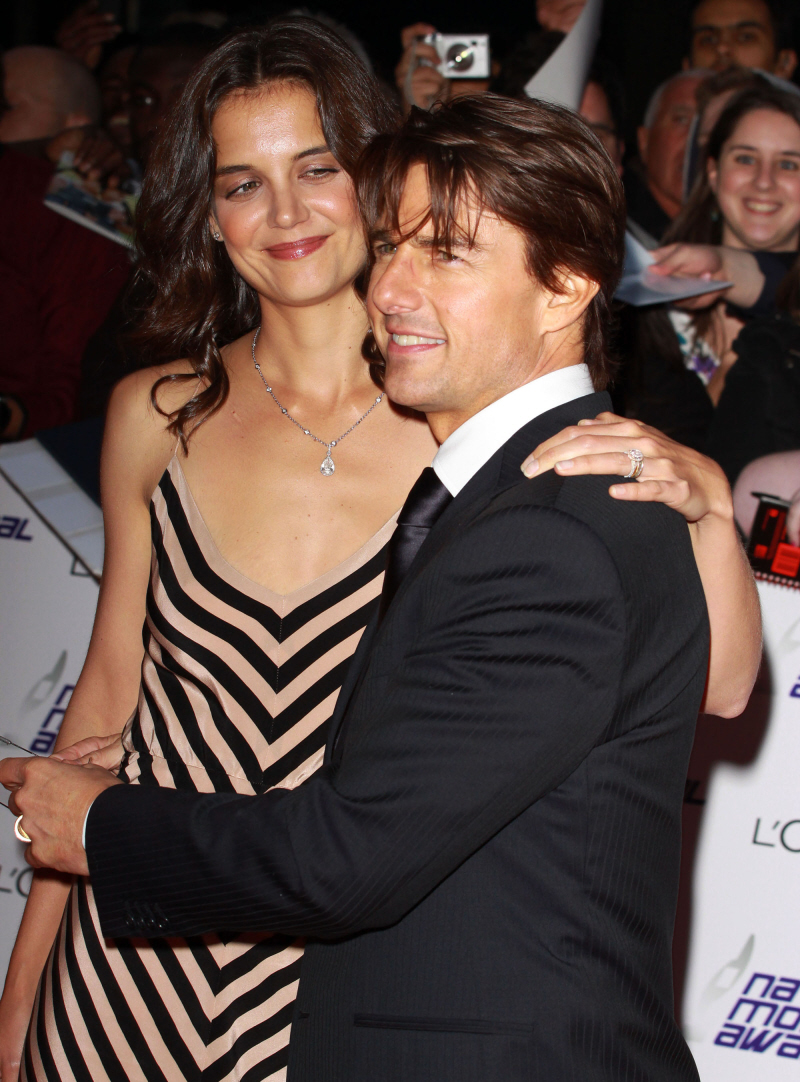 Header: TomKat on June 16m, 2010. Additonal: TomKat on May 26, 2010. Credit: WENN.