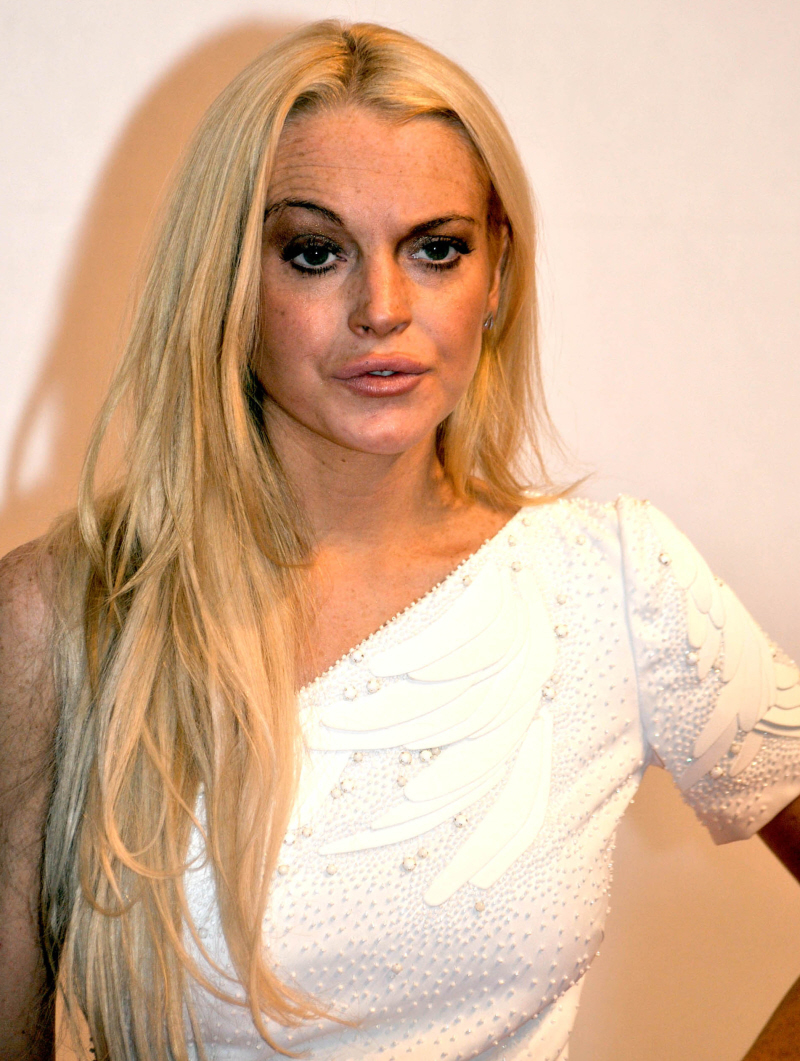 I know admitting this will make me sound idiotic, but I honestly thought that when Lindsay went to jail, we would be spared the constant barrage of crack shenanigans and daily updates about her existence. I was wrong. Because even though we don't have the visual "pleasure" of seeing whatever state Lindsay is in on a daily basis, we still get various legal updates. And the news is not good for people who like to see crazy, entitled, violently stupid crackheads thrown into jail for a long time. Radar reports that Lindsay had two additional days "shaved off" her already decreased two-week jail sentence. Lindsay should be out at some point in this coming week, it appears:
Free Lindsay Lohan as soon as possible– that's the plan. RadarOnline.com has learned exclusively that Lindsay has had two days shaved off of her sentence.

That means the 24-year-old actress will be leaving Lynwood Correctional Facility in late July – even earlier than expected after her 90-day sentence was shortened.

RadarOnline.com learned exclusively that the judge agreed to grant Lindsay two days credit for time she was previously in custody. Lindsay's attorney Shawn Chapman Holley submitted the paperwork showing that she was entitled to the two days credit.

What's more, Team Lindsay is hoping that because of jail overcrowding she can get out of Lynwood EVEN EARLIER.

Lindsay was expected to be released around August 1 or August 2, which means she would have served 14 days of her 90-day sentence. But now she'll be free in July.

Another source tells RadarOnline.com that Lindsay's team is working on pushing her release date even sooner. There is hope the actress could even be released this weekend!

"Lindsay's team is doing everything they can to get her out of jail this weekend," a source inside Lohan's camp told RadarOnline.com. Will they succeed? No guarantee but they are trying everything they can think of, said the source.
[From Radar]
Additionally, it was thought that since Lindsay was getting special treatment all over the place – even getting visitors on non-visiting days. At first the jail seemed to want to rescind those special favors (after all, Lindsay has had blackouts longer than this jail sentence), but Radar reports that Lindsay's lawyer, Shawn Chapman Holley, got to spend "hours" with her in jail yesterday, talking legal strategy I guess. BUT – Dina and Ali couldn't come this weekend, so sad.
Oh, CRAP – I just saw this: some sources in LA are claiming that Lindsay could get out TODAY. I hope they're just talking out of their asses. Also: Lindsay is under 24-hour-surveillance because she's been self-harming.
Also: the other inmates are calling her "Fire Crotch". That's her gang name now, I bet.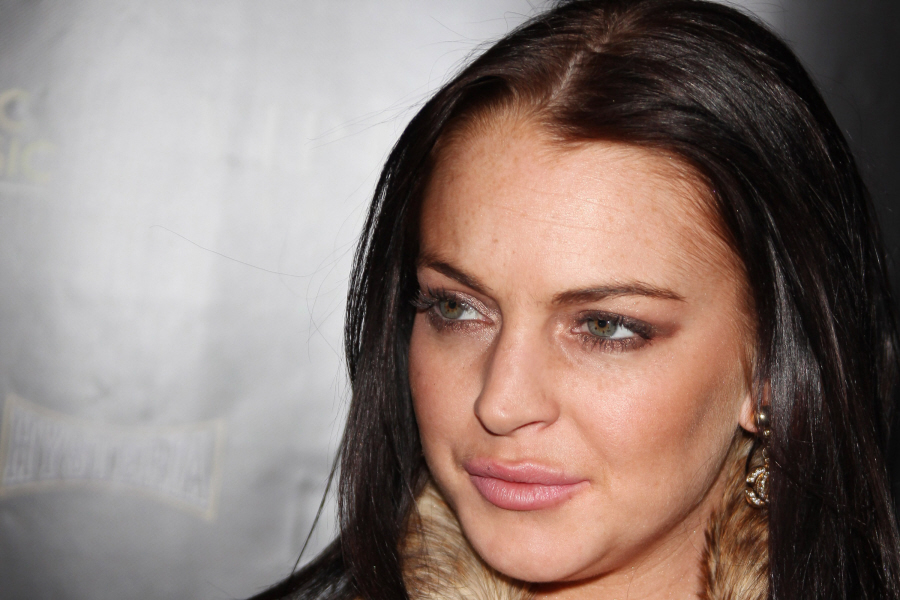 Lindsay Lohan on March 5, 2010 and October 4, 2009. Credit: Fame & WENN.