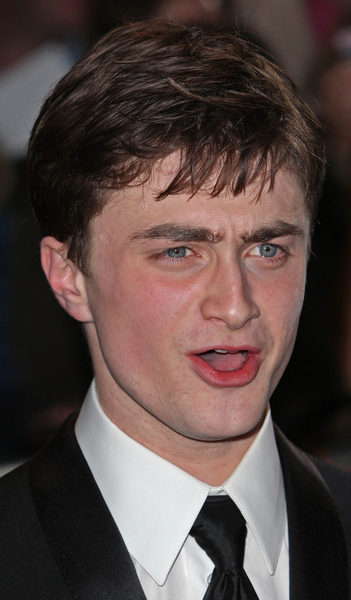 If you are, like me, a sucker for a love story (I even think TomKat are kind of sweet) then this is really nice. Daniel Radcliffe, who's been buzzing around Australia doing some films, fell in love at an awards ceremony. Be prepared for a slightly corny tale – they met eyes across a crowded room, but never introduced themselves.
The actor, who has often spoken about not being able to find a girlfriend, has revealed his love of "brilliant" Australian women – and one in particular that he met backstage during an AFI awards ceremony.

"There was one girl there, oh my god, she had these eyes that just looked at me like she wanted to pounce on me," Radcliffe said yesterday. "She stared at me the whole night and I was going to get her number and then I couldn't find her.

"I must have walked around that party for an hour trying to look for this girl, like some sad pathetic dweeb but it would have been so worth it."

When asked if The Daily Telegraph could help find her, Radcliffe blushed and regretfully shook his head.

"I don't know, I don't know her name, I can't remember her name. It was one of those things but she was stunning," he said.
Now the media in Australia is trying to identify Daniel's mystery girl – which shouldn't be too hard, because I think only a few hundred people attend the Australian Film Industry Awards (where the couple locked eyes) and not many of them would be close to Daniel's age. Unless he likes older women, but since he calls her a 'girl' I'm guessing she's closer to 20 than 50.
Actually, I'm not sure if Daniel is having the reporters on in this interview – earlier this month he confirmed to TV Guide magazine that he is still dating his Equus co-star Laura O'Toole.
I'm really hoping that he's just having the Daily Telegraph on with his 'mystery woman', and that a heap of girls come out of the woodwork claiming to be Daniel's lost love. Then they can make a Bachelor-style reality show.
Daniel Radcliffe is shown at the National Movie Awards on 9/28/07, thanks to PRPhotos. Credit: Solarpix.com