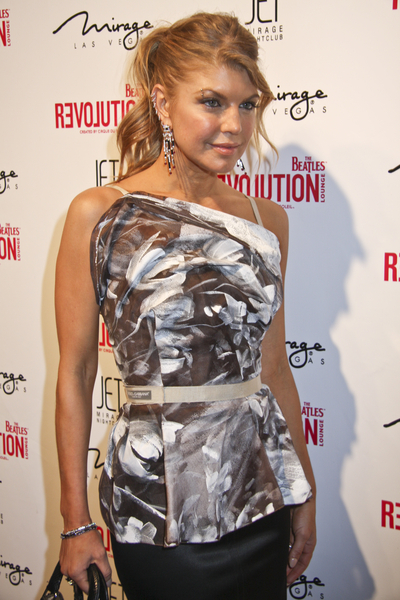 Fergie's theme song for the Sex And The City movie is called "Labels or Love," and is thankfully the only song by Fergie on the soundtrack, which includes a new song by Jennifer Hudson, who has a part in the film. Other artists featured on the soundtrack include Nina Simone, India.Arie, Joss Stone, and Al Green.
I don't like this song at all. It's all name dropping brand labels with over synthesized beats and it's not catchy or memorable. It's loud and grating and doesn't feel sophisticated, fun and smooth like a Sex and The City song should.
The Sex and The City movie is out in the US on May 30, and comes out around the world shortly afterward.
Thanks to Hollywood.TV for the link to the YouTube song.
Fergie is shown at the her joint birthday party with Quentin Tarantino at the Revolution Lounge at the Mirage in Las Vegas on 3/28/08, thanks to PRPhotos.