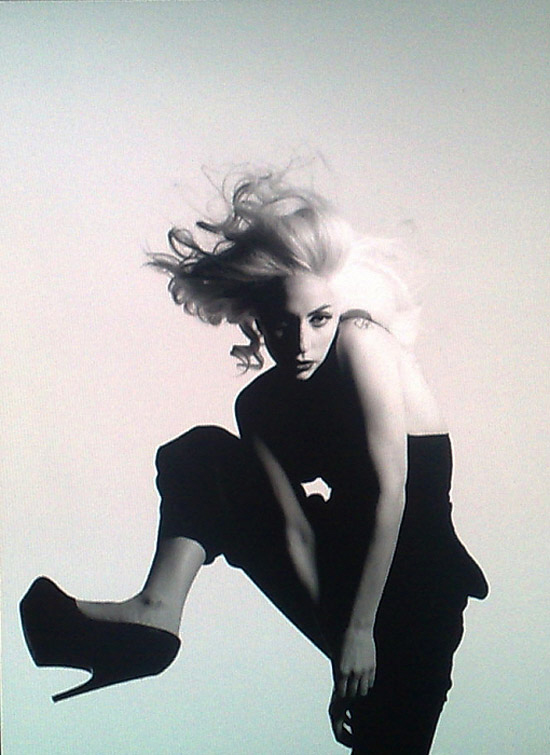 As we already mentioned, Lady Gaga is back with her ex-boyfriend Luc Carl. Luc was the dude who broke her heart and left it shattered in a million pieces, a void left unfilled until Gaga met you, her special monster. Well, several million monsters. At some point over the past few months, Gaga and Luc reunited, and there have been some photos floating around of Gaga and Luc frolicking in a pool and such. What I didn't know – and apparently, Gaga didn't know this either until very recently – is that Luc still technically has a girlfriend. This little kink in the works (note to Gaga: "Kink In The Works" would be a great name for a new dance song) has left Gaga "devastated". But here's the question: if Luc still has a girlfriend, doesn't that mean that Gaga has been homewrecking? Does it not count when the dude's an ex and your great love and he doesn't tell you he's still seeing his girlfriend?
She's only recently been reunited with her ex-boyfriend Luc Carl. But Lady Gaga is believed to have been left devastated after discovering that the barman is still seeing his girlfriend.

According to Grazia magazine, the couple had just got back from a romantic holiday in Texas, when Gaga found out that Carl was still seeing his girlfriend.

A friend close to the star told the magazine: 'She's only just got back together with Luc and now she's frightened she's going to lose him again because she simply can't trust him. She's also upset because this seems to make her the "other woman".'

Gaga, 24, and 32-year-old bar owner Luc, were snapped kissing and larking about in a hotel pool in Houston, Texas at the end of last month. The couple first dated five years ago before she shot to fame, but split over her then drug habit. But other reports suggested that he was unfaithful to her so she had a fling with her manager Rob Fusari before heading to Los Angeles to make it big.

Her friend added: 'Gaga has built this whole career and she had to prove she could do it. But in her personal life she feels like a fool because she still can't make the man she loves love her and only her.'

Gaga and Carl were reconciled last month but friends were concerned about the reunion, including his mother Melinda. She is quoted as saying: 'I deliberately haven't talked to him about what's going on. They had a very nasty break-up last time. I have no idea how this will end.'

Gaga had her suspicions that something was not right and is said to have texted Carl's girlfriend to find out the truth for herself.

The friend added: 'Luc's ex told her they were still together. She was so upset. Luc had promised Gaga he's treat her like a princess and all the hurt was in the past. Gaga says it's a matter of self-respect now and she may have to end it because she's just not high enough on his list of priorities. She worries that he's just using her for her fame and money and it's killing her inside.'
[From The Daily Mail]
Aw, poor Gaga. This Luc guy sounds like a total douche, and I think Gaga is smart to be wary of Luc's motives. But when Gaga loves, she loves with all of her heart, and her heart is enormous, little monsters. That is the lesson! Ugh. Sorry, I was trying to do Gaga's Stuart Smiley-affirmation-speak and I made myself nauseous. Gaga needs to dump the douche and find some cute, straight (-ish) backup dancer and have a hot fling. Or she could go the Madonna route (ha) and find some temperamental, violent actor and recreate the Sean Penn thing. Who would be good for Gaga? Ed Westwick? OOHHH!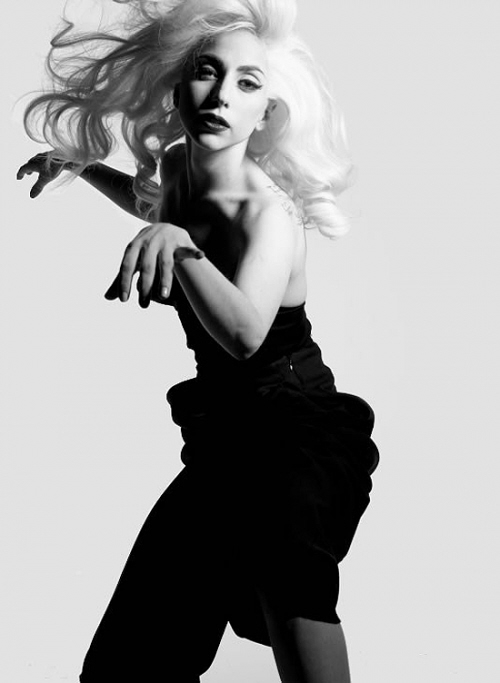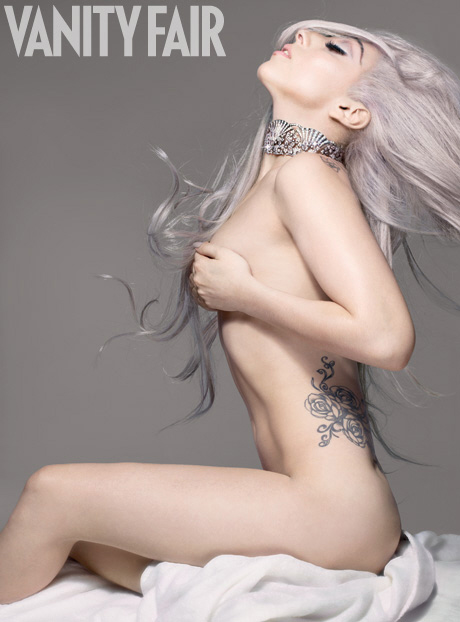 Gaga photos courtesy of ID Mag, via Idolator and VF.