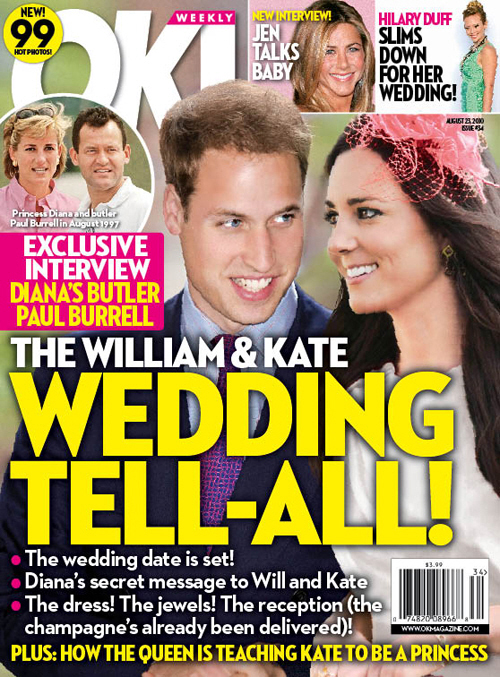 Prince William and Kate Middleton's romantic drama won two tabloid covers this week. First, the nicer one, OK Magazine. OK scored an interview with Paul Burrell, who was Princess Diana's longtime butler and friend, and who was accused of stealing for Diana's estate, only to have the royal family pull back those charges once they realized that Paul was just a decent guy who had received a bunch of stuff from Diana before she died, and had been holding on to many of her things so that the Spencer family wouldn't destroy them (example: her extensive collection of letters). So… I've read Burrell's book, and I buy his story. I think he loved and adored Diana, and while I doubt he still has contact with William and Harry, this interview does carry some weight with me. Unfortunately, OK Mag doesn't excerpt anything interesting:
The late Princess Diana's butler, Paul Burrell, takes OK! behind the closed doors of the palace to share all the details of Prince William and Kate Middleton's wedding plan — only in the new issue of OK! Paul spent decades inside the royal household, serving Queen Elizabeth II and, most famously, as Princess Diana's personal butler, until her death in 1997.

Today, Paul lives just a few miles from Prince William and Kate's home in North Wales. Now sharing his insider knowledge of Diana, William and royal-wedding protocol exclusively with OK!, Paul reveals why the wedding will be next year and all the "I do" details, plus Diana's message to William and Kate, both 28.
[From OK! Magazine]
Eh. I wonder how extensive the interview really is. I wonder if Paul reveals anything beyond "They should get married." Whatever.
Meanwhile, Star Magazine's cover story looks crazy interesting, but alas, they haven't released any excerpts online. Is Kate screwing around on Will? With his best friend's brother (who, in my mind, is named Random McHorsey)?!? Would she do that? Maybe. Maybe the royal junk is malfunctioning, and a girl's gotta get hers, you know?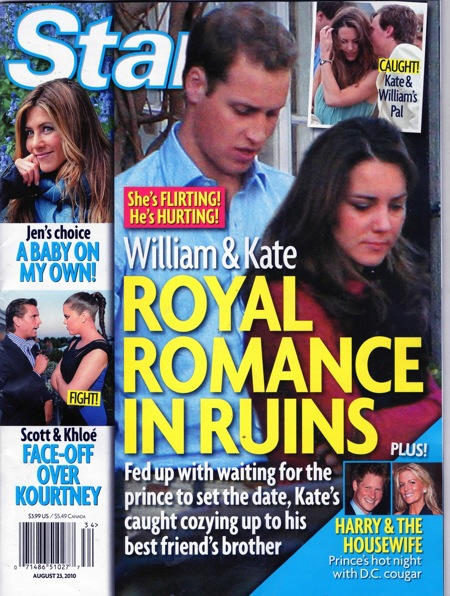 The story seems solely based on these photos of Kate from July of her talking to some random dude: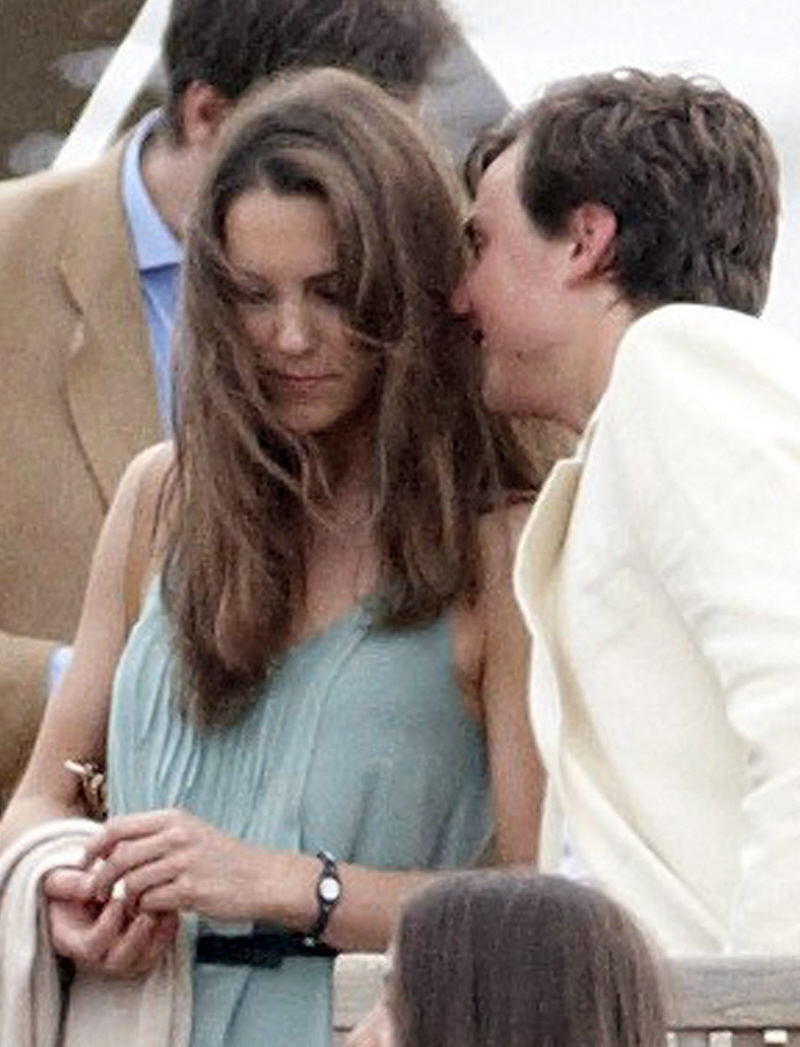 Eh. Seems like nothing. The photo was taken when Kate was watching Will play polo, after all. She did it in full view of the paparazzi. Would Kate do that if she was boning the dude?
Covers courtesy of OK! Mag online and CoverAwards. Additional photo of Kate and the mystery dude on July 10, 2010. Credit: Bauer-Griffin.