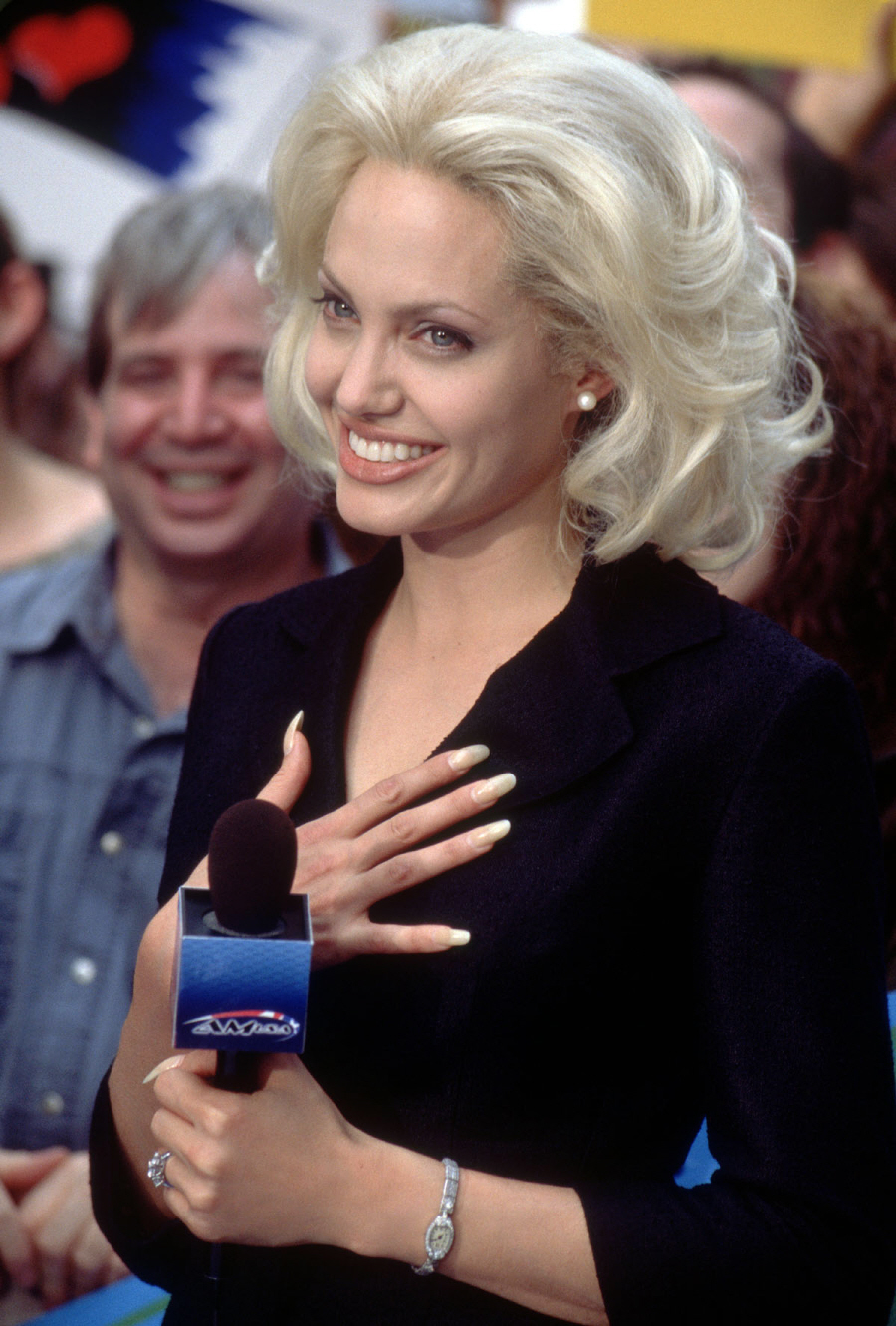 Yes, this story is likely 95% bullsh-t. But it's still 5% possible, and after all, weirder things have happened. According to British reports, Angelina Jolie may (MAY) be playing Marilyn Monroe in a new film about… Marilyn's dog. That's how far this Marilyn obsession/fetish has come. When Marilyn overdosed, people were sad, because she made them laugh and she was beautiful and vivacious and yet vulnerable and sad, and she actually was a gifted and underrated actress. Nearly fifty years later, and people are still obsessing about her to the point where a book is written through the perspective of her dog Maf. Yeah… this is some sick sh-t. Anyway, the author of this book The Life and Opinions of Maf the Dog, and of His Friend Marilyn Monroe is claiming that Angelina will play Marilyn in the big film adaptation:
Author Andrew O'Hagan has said that his novel The Life and Opinions of Maf the Dog, and of His Friend Marilyn Monroe will be turned into a film starring Angelina Jolie as the screen siren.

George Clooney will play Frank Sinatra, Mr O'Hagan said.

Production on the film is due to start soon, the Times reports.

Speculation over the project has been growing over the last few months. Scarlett Johansson had been linked to the Monroe role, and Mr O'Hagen had previously suggested that Mad Men actress Christina Hendricks could also play the lead role.

The Life and Opinions of Maf the Dog, and of His Friend Marilyn Monroe follows Monroe's last two years through the eyes of her pet, Maf, a Maltese terrier which was a gift from Sinatra in 1960.

The novel also charts some of the defining moments of the 20th century.

According to the book's description, Maf – short for Mafia – met several famous faces from the era, including President John F. Kennedy. The dog also accompanied Monroe to acting classes, restaurants, department stores and to Mexico for her divorce from playwright Arthur Miller.

"Marilyn was a strange and unhappy creature, but at the same time she had more natural comedy to her than anybody I would ever know," observes Maf, who was 3 when Monroe died in 1962 at age 36.
[From The Telegraph]
I don't buy it… yet. I don't think Angelina – or anyone else – should be tackling Marilyn's life and work in this way. It felt icky when Ashley Judd and Mira Sorvina did it all those years ago… and personally, I'm creeped out by all of the Marilyn-styling that goes on today, whether it be Lindsay Lohan or Scarlett Johansson or Paris Hilton or Madonna or whomever. I'd always given Angelina some credit for never participating in any of those "inspired by [fill in the blank of a dead celebrity]" photo shoots. And to even consider playing Marilyn in a film told from the perspective of a dog?!? Shut it down, Angie.
PS… Now, if someone is making a really good biopic of Ava Gardner, only then would I think, "Hey, Angelina should play a dead celebrity." Just because. Angelina is the only one who could do it well (sucks to be Kate Beckinsale).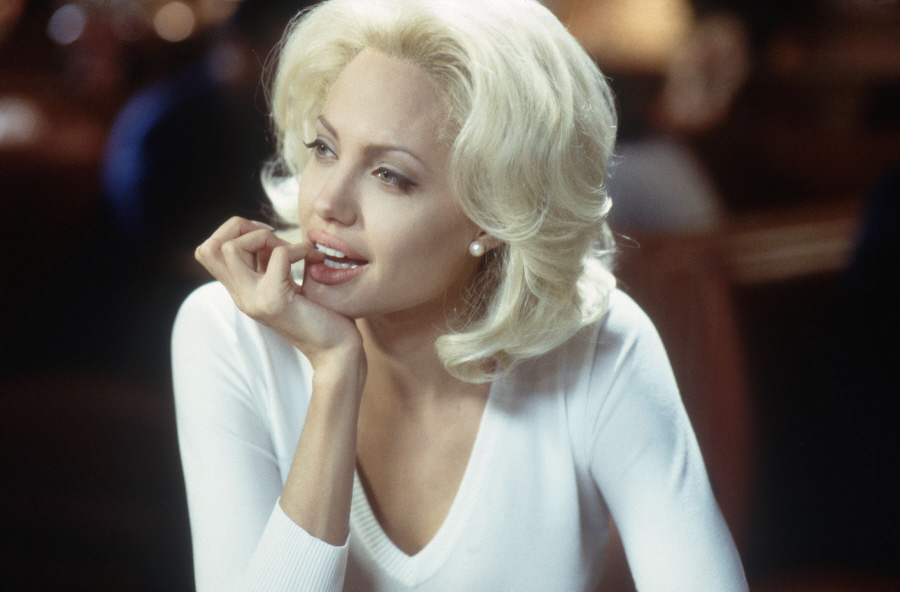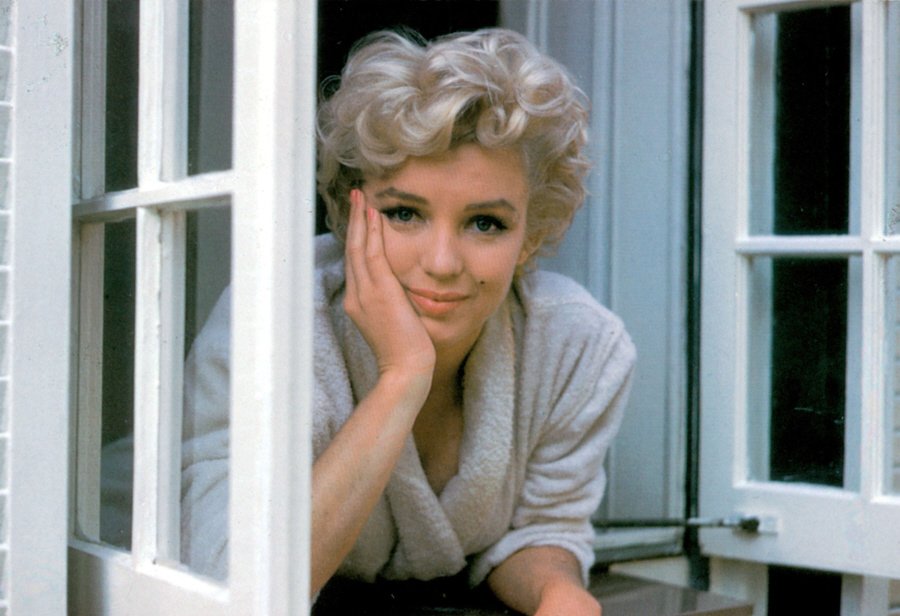 Vintage Marilyn and promotional images from Life or Something Like It, credit: WENN.