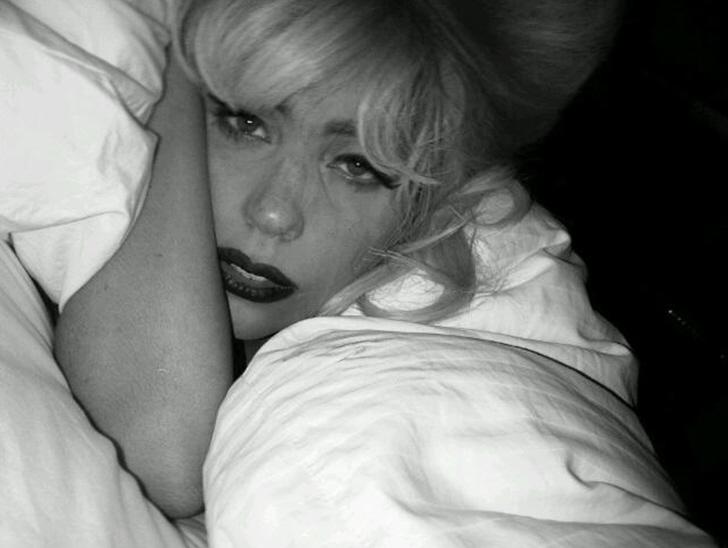 The Sun UK just pointed this out – Lady Gaga posted the above photo with the message, "Haven't left the studio. Each song I write, I feel closer to you. Miss you little monsters, little inspirations. X." Yes, it's a little barfy and cloying, but that's Gaga, the Stuart Smiley of pop stars. What bothers me more is that this is Gaga "resting". She has a full face of makeup, and she's wearing her false eyelashes to bed! What the hell? How she sleep like that? I feel weird going to bed without washing my face, and Gaga can do it with falsies and lipstick?
Also – I mentioned this in the links the other day, but Gaga is set to break some records for with her tour, Monsters Ball. She's been on tour for forever, and she's making a ton of money of it. Enough to buy her unlimited diamond-encrusted lobster headpieces, to infinity:
There's a reason Lady Gaga doesn't ever seem to want to wrap up her globe-trotting Monster Ball Tour: It's a moneymaking machine.

Billboard is reporting that, by the time the curtain finally falls on the Ball — which kicked off in November 2009 and is scheduled to run until at least April 2011 — it will have grossed nearly $200 million worldwide.

It's a huge number, to be sure, and it's more proof that Gaga has ascended to the upper echelon of touring acts. In 2009, U2′s 360 Tour was the year's top-grossing jaunt, raking in more than $300 million, according to Billboard. Madonna's Sticky & Sweet Tour was at #2, with receipts of more than $220 million. Bruce Springsteen and the E Street Band landed at #3, grossing more than $156 million.

In the nearly 10 months it's been on the road, Gaga's Monster Ball has made stops in North America, Europe, the U.K., Asia and Australia. And a spokesperson for Live Nation Entertainment, which produced U2′s and Madonna's tours — and also serves as the producer on the Monster Ball — told Billboard that Gaga's tremendous touring success only serves as further proof that she's arrived on the scene and has seized the public's consciousness.

"It's an opportunity," Live Nation global touring chairman Arthur Fogel said. "As an artist with that kind of talent and vision emerges, it creates a lot of excitement, and ticket sales worldwide demonstrate that people are really excited to see the show.

"Over the course of the next many months, we're trying to play to as many people in as many places as possible," he added. "It's an across-the-board home run."
[From MTV]
I've heard time and time again that for musicians, touring is the best way to make money. The way the studio and album process works, artists aren't making that much from sales of their records, unless the get some sweetheart deal, like Mariah Carey. To become rich rock stars, they have to go on tour. And it's not even the ticket sales that drive an artist's profits – it's the t-shirts and all of the vending that goes on. Oh, well – I'm glad Gaga is making so much money. Even if it comes at the respect of Janice Dickinson.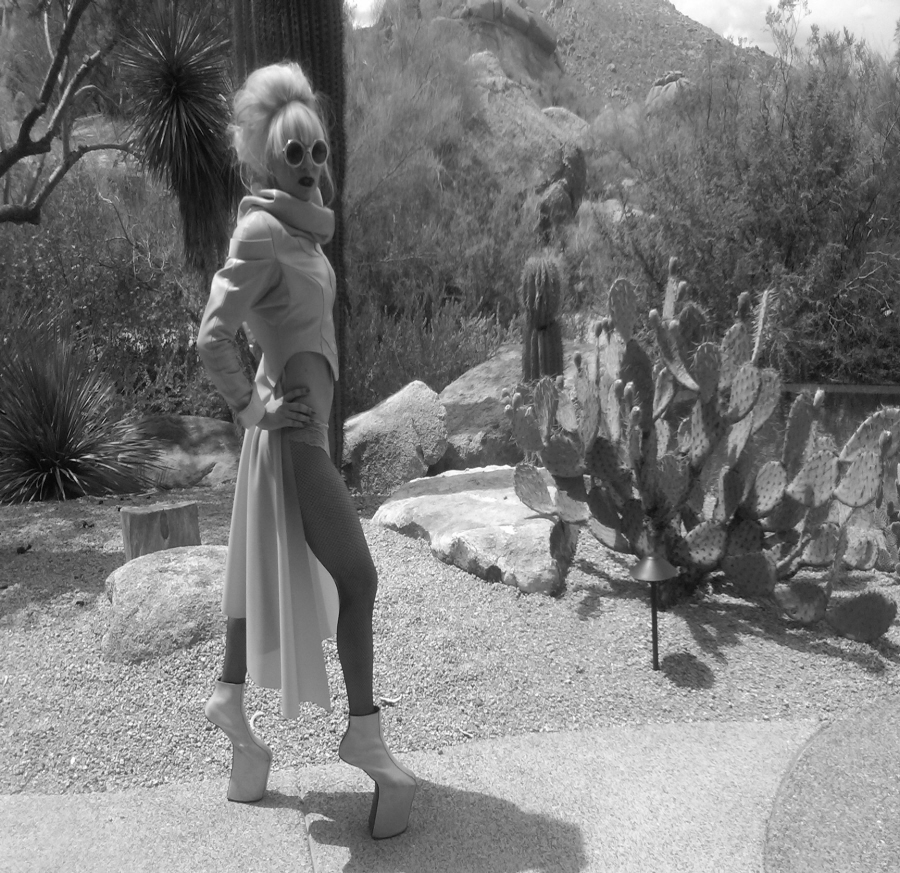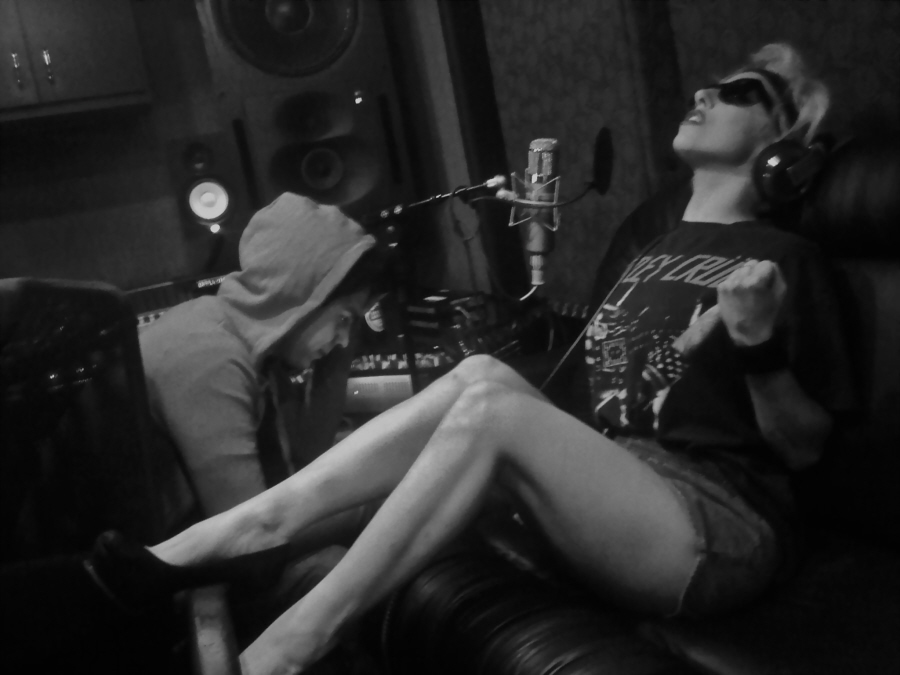 Photos courtesy of Gaga's Twitter.