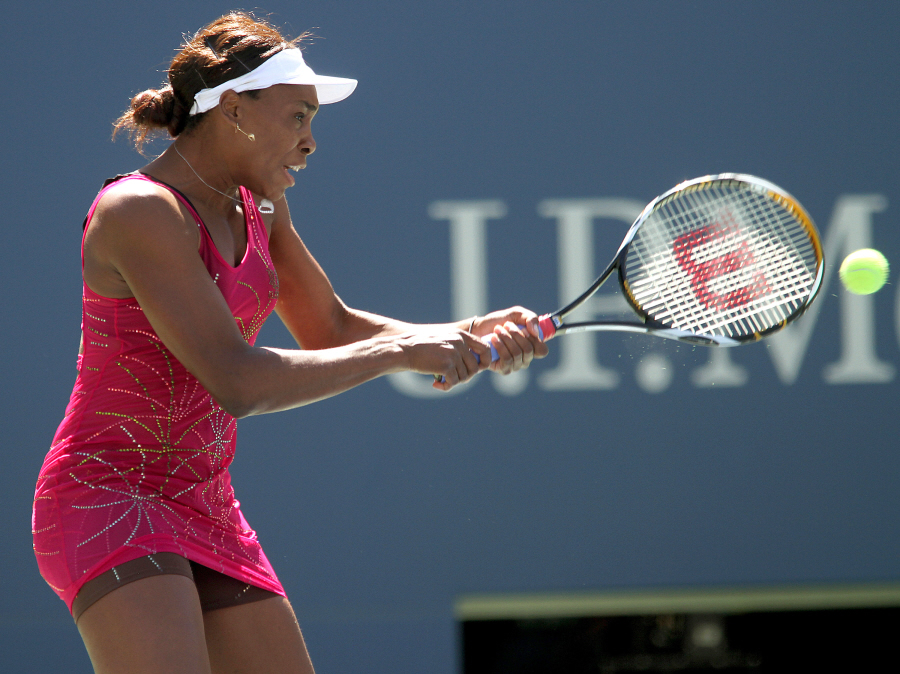 Honestly, I think at this point Venus Williams is just going to generate controversy no matter what she wears for a tennis match. Previously, she's really pushed the "appropriate" envelope and worn what looked like lingerie, as well as disturbingly "nude" tennis shorts, amongst other unfortunate looks. For her singles match on Friday, the "nude" shorts made their triumphant return, but most people are discussing the little fuchsia outfit she wore to defeat Shaher Peer of Israel a few days ago. You know what, though? I think it's one of Venus's better choice.
Of this outfit, Venus said: "This outfit was supposed to be about New York. It's like bursts of fireworks." It's very slimming too – Venus has always been the "skinny" Williams sister, but this style, with the neckline and close fit on the bust, does wonders to streamline her figure. Plus, it doesn't feel like we're looking at tennis-themed pornography. That's a plus in my book. Here's the pick thing from the back… okay, it's a little pornographic. But I still prefer it to her other outfits.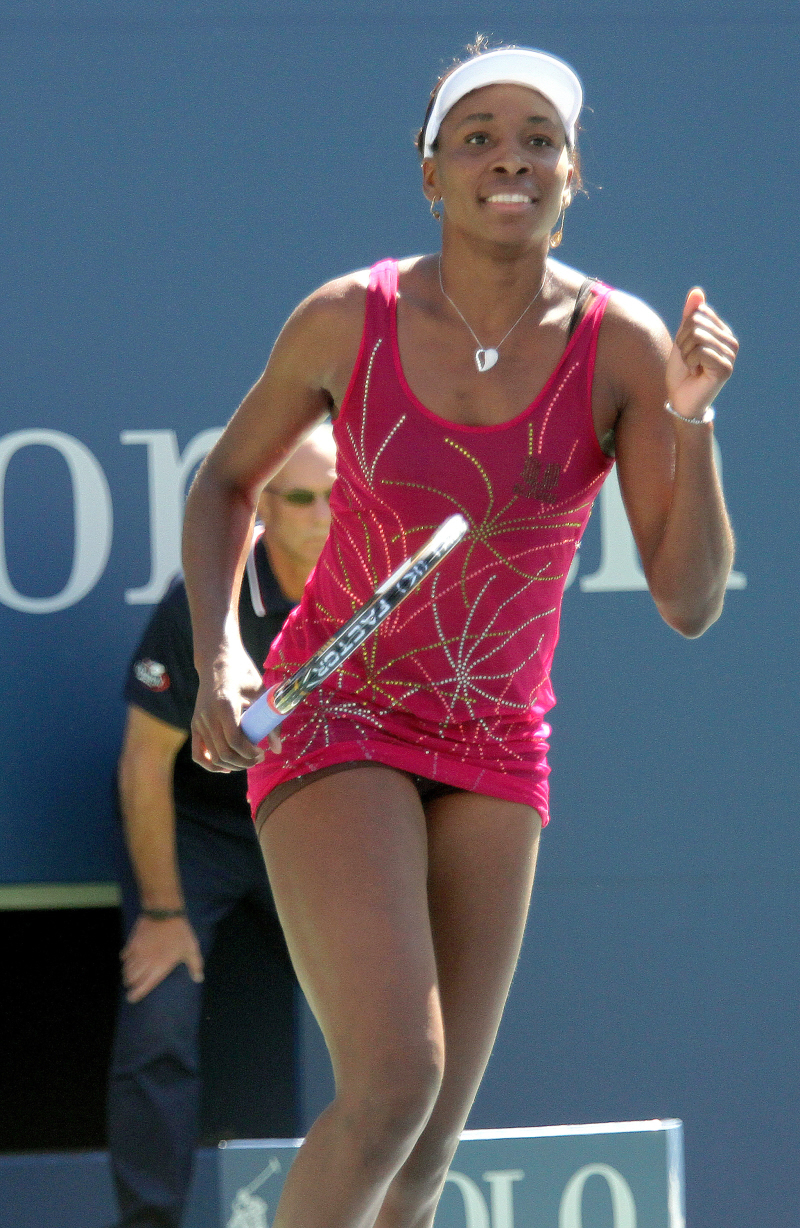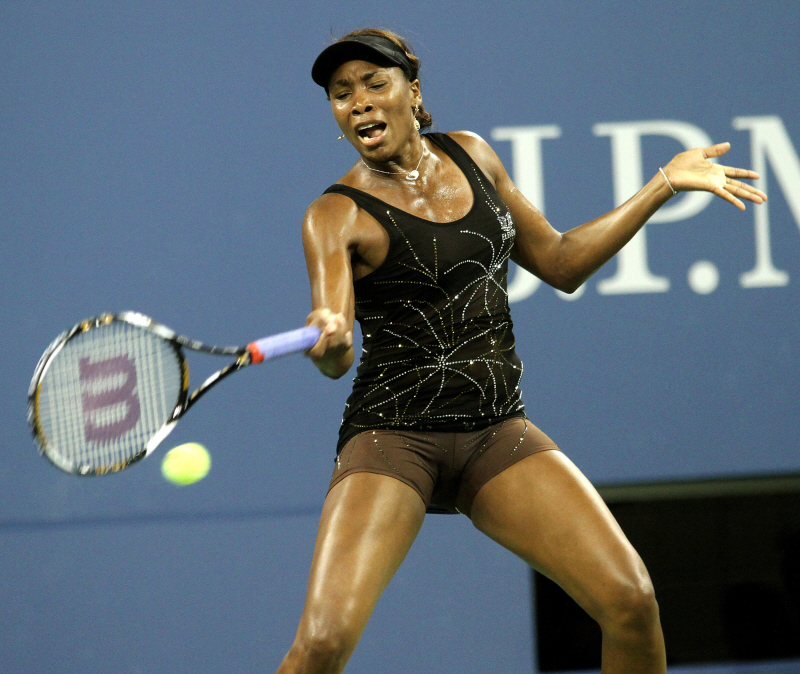 Venus Williams at the U.S. Open. Credit: WENN.