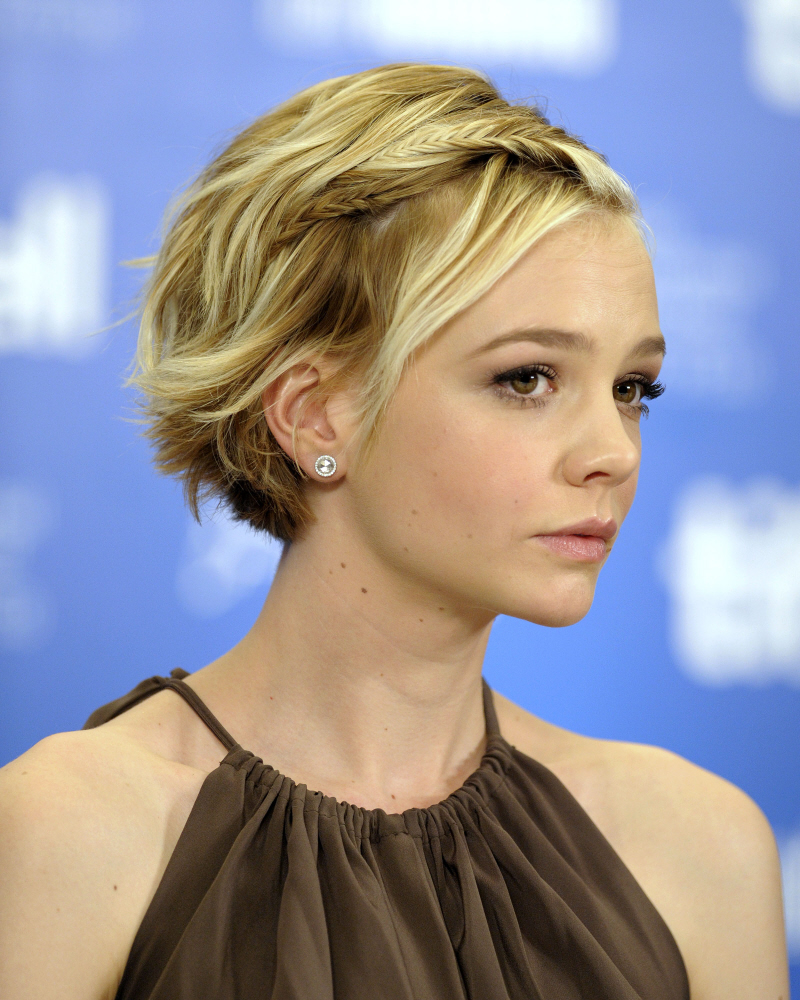 Can I just admit something? I love this hair. I wish I had the face to pull off this hair. I'm not a fan of pixie cuts in general (it probably has something to do with my bangs trauma, etc), but THIS is the way to grow out a pixie cut and look fabulous. The last time I saw Carey Mulligan, she was still doing the pixie thing, and now this is how she turned up for the Toronto film festival, to promote Never Let Me Go. She looks gorgeous. I love it, love it, love it.
Also, bits and pieces of Carey's Vogue interview have come out, and she's just as adorable as you would hope. She talks about not fitting into sample sizes and her boyfriend Shia LaBeouf and well… I just love this girl.
Carey Mulligan tells Vogue: 'I want to be in Glee, but I'm told I'm not famous enough to be a cameo.'

The actress, who appears on the October cover of the U.S. title in Chanel haute couture, is promoting Wall Street: Money Never Sleeps, in which she co-stars with real-life beau Shia LaBeouf. But she revealed that they never attend red carpet events together.

'Posing on the red carpet feels like you're selling something that has nothing to do with you,' she said. 'If you do it with someone else, it's like we're saying: "Oh! We come as a pair! Would you like to buy both of us? We're available for weddings and Bar Mitzvahs."'

In fact she makes effort to shy away from the limelight as she feels that too much fame might hinder her career.

'I want people to not recognise me, to think I'm a different actress, not remember me from what I did previously,' she explained. 'If people have all those other pictures and stories associated with you, it means they have to work harder to believe you as a character.'

But modeling the highly covetable garments was a far less glamorous experience than she anticipated.

'The cover dress was very pretty but wouldn't go over my arse,' she told the Daily Express. 'Sample sizes are very, very tiny. I'm actually wearing a towel around my waist and the bottom is clipped up because I couldn't fit.'

But she's not about to start dieting to fit into size zero gowns. She told Vogue that when she was at her thinnest, she couldn't perform as well.

'I went down to 112 pounds and realized my brain doesn't work when I'm that thin, so I can't do my job,' she said. 'That's why, when I came out here, I never had that whole Hollywood pressure thing. I never said I wanted to be a lead actress; I never said I wanted to be a film actress. This need to trump everyone bewilders me. I'm only 25. I'm not better than anyone. I just want to watch other people and learn to be good.'
[From The Daily Mail]
Don't you just love her? I like that she said she can't think properly when she's thin. And, let's face it, this girl is THIN. She's just not a size zero, but she is thin. I've also been worried about Carey and Shia, but maybe they're just trying to keep their relationship quiet, which is to be admired. God knows this whole situation makes me think very highly of Shia, but if he ever breaks Carey's heart, I will lose a lot of love for him.
Here's the trailer for Never Let Me Go… I haven't read the book, so it seems very strange to me: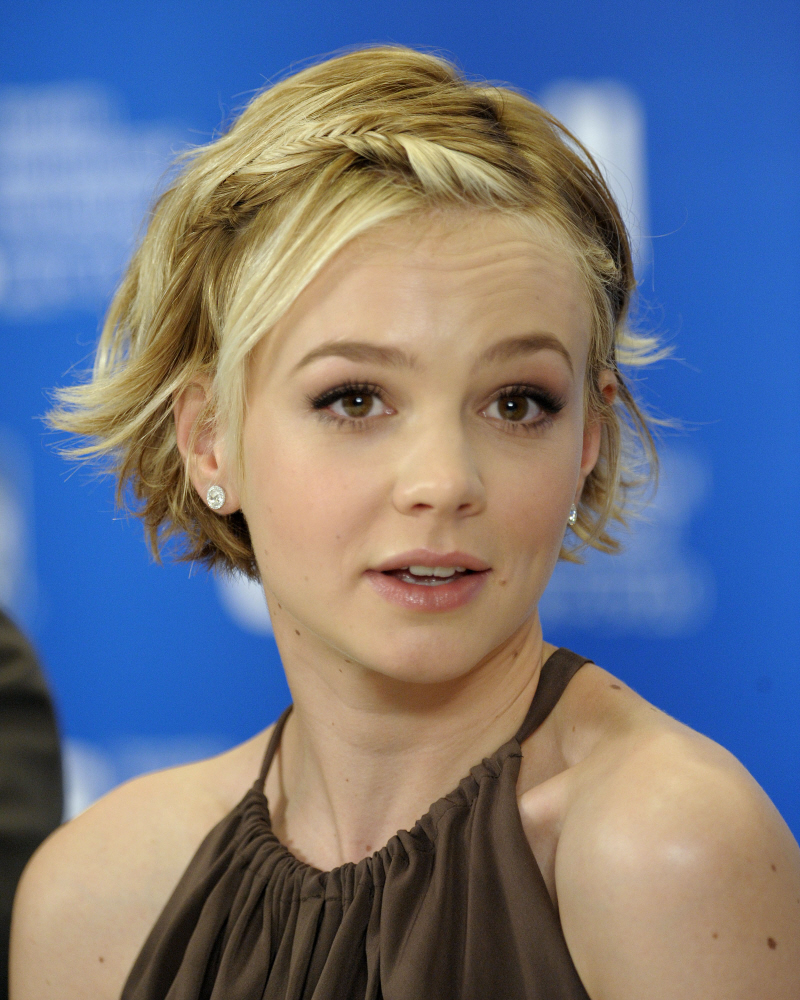 Carey on September 13, 2010. Credit: WENN.