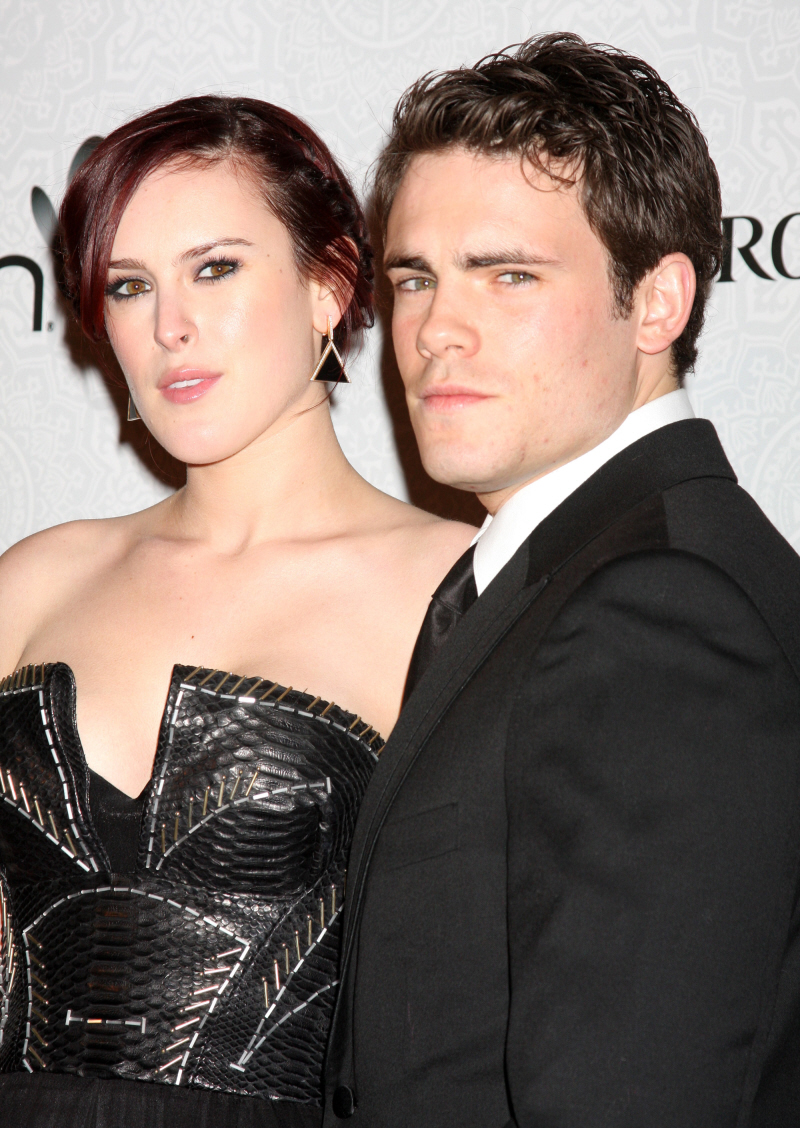 Oh noes! Life & Style is reporting that Rumer Willis and Micah Alberti, her boyfriend of about two years have split. There were rumors floating around at one point that Rumer and Micah were engaged, but nothing really came of it – I think they were just dating, and they seemed to have a solid, non-famewhore kind of relationship. There would be paparazzi and red carpet photos of them every so often, but it wasn't like they were posing or really pushing their relationship out into the spotlight constantly. Also, from Life & Style's report, it kind of seems like Rumer got dumped:
Looks like Demi Moore and Ashton Kutcher aren't the only ones in the family with relationship issues. Life & Style can exclusively report that Demi's oldest daughter, Rumer Willis, has suddenly split with her boyfriend of more than two years, Micah Alberti.

The reason for the split is unclear, but Rumer "is very upset," an insider tells Life & Style. "She went to Las Vegas this past weekend with a few friends to try to cheer up and have fun, but she's very sensitive about the breakup."

In an attempt to lift her spirits, Rumer went out for a night of dancing with friends at local hot spot Tao.

"She spent a few minutes talking to Chord Overstreet, the new cast member on Glee," says an eyewitness. "They just chatted a few minutes and went their separate ways."

Says the insider, "Rumer is doing her best to move on."
[From Life & Style]
Yeah… it really sounds like Micah was the one to pull the plug. Poor Rumer. I've started wondering about her – even though she's not the prettiest girl, or the most talented actress (by a long shot), I do think she probably has a good personality. She and Micah seemed tight, and hopefully she'll mourn the relationship for a little while, and then find someone else.
UPDATE: People Magazine is now confirming the split. A source "close to the couple" (cough cough Rumer) says: "They decided it wasn't working. They're moving on." Translation: He totally dumped her but she's not crying about it, okay?!?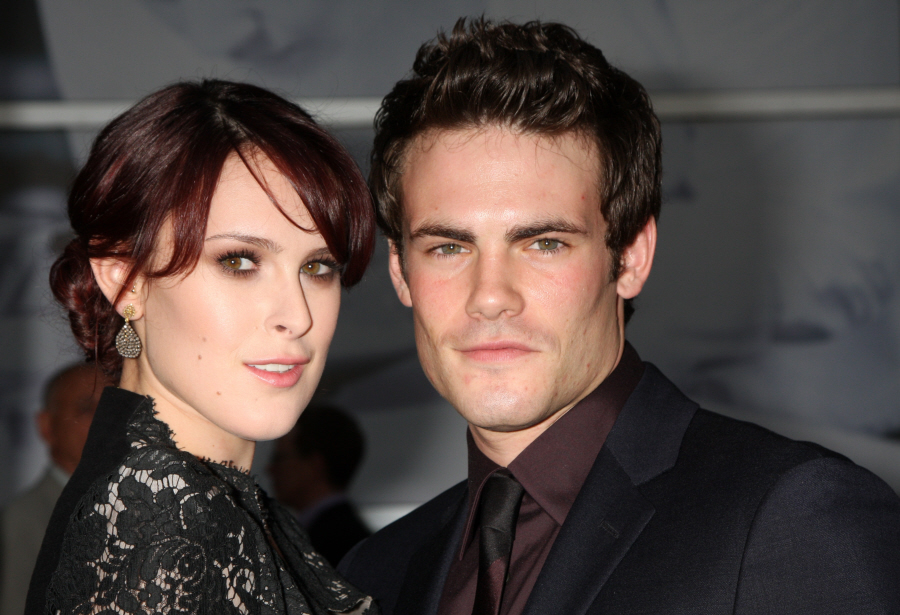 Rumer & Micah from 2009 & 2010. Credit: WENN.