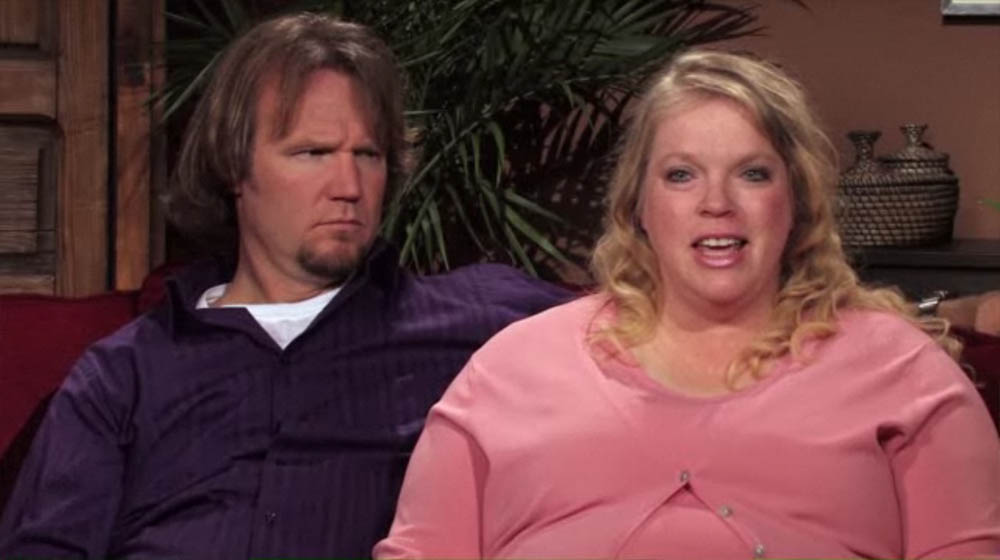 Star Magazine has a story that injects some more controversy into the new face of polygamy, the "Sister Wives" Brown family of Lehi, Utah. Star's source is a former polygamist wife who escaped from the fundamentalist Mormon sect to which the Brown's belong. She is sort-of Kody's former sister-in-law (see the story below, she was a sister wife along with Kody's sister) and tells Star that if any of the four wives want to leave Kody they'll probably be permanently separated from their kids and excommunicated, as is common among followers of their religion/cult. It's a sobering look into what really goes on in typical polygamist families, and shows that the reality for The Brown wives isn't what we're seeing on TV. I think Star just added the stuff about Janelle and Christine wanting out based on what this woman told them, but it could be true. Here's part of Star's story:
What would you do if you had to choose between staying in a bad marriage or losing your children? That's the heartbreaking dilemma behind the scenes of Sister Wives for Janelle and Christine Brown, the second and third wives of Utah polygamist Kody Brown. Sources say the duo have grown increasingly unhappy about their lives with Kody, to the point that they've considered leaving him.

But should that happen, Star has learned, they could automatically lose custody of their combined 12 children to Kody, by order of their mysterious religious sect. And there could be even more frightening consequences.

"Janelle and Christine can smile for the cameras all they want and say how everything is great, but Janelle has cried on my shoulder many times," a family friend tells Star. "She told me she and Christine are so sick of how Kody's desire to be a TV star is pulling the family apart, plus all the attention he lavishes on his new, young wife, Robyn, that they've talked about divorce."

But to do that would mean leaving themselves at the mercy of the mysterious sect Kody, 42, and his wives belong to. Star has learned that the Apolistic United Brethren – also known as the Allred Group – is a sect that broke away from the traditional Mormom church long ago and is headquartered in the town of Bluffdale, Utah less than 10 miles from the Brown family home in the neighboring town of Lehi.

Trying to break away from a marriage within the sect can be a nightmare, says Janae Thorne-Bird – who did just that and founded Utah's Heartstrong Living Center, a safe haven for women escaping polygamy. Incredibly, Janae tells Star that she formerly shared a husband in Montana with Kody's younger sister, Christy, 39 – and she warns Janelle, 41, and Christine, 38, of the possible dangers ahead should they choose to leave Kody.

"I was forced by our sect to give my ex-husband full custody of our 10 children, and they were raised by Christy and his other wives," claims Janae. "I was barred from even seeing my kids, and they were hidden away from me. I reunited with seven of them once they were no longer minors and could choose to walk away, but my three youngest are still trapped in the sect."
[From Star Magazine, print edition, October 18, 2010]
That's heartbreaking and now I understand why there's an investigation into the Brown family. The wives may have entered into this arrangement by choice, but do they also have the choice to get out of it?
This story sheds more light onto how this family makes polygamy seem like a valid choice when it often puts women and children in very difficult, inescapable conditions, even outside the compounds. This isn't a story from someone involved in polygamy in general, it's the story of a woman who shared a husband with Kody's sister and was cut off from her kids for years. Her close connection to the Browns makes this all the more convincing.
TMZ has a blurb about how Kody sought approval from local church leaders before doing the show. They essentially told him that they didn't agree, but that it was up to him. His moved forward with the show and now the polygamist families are said to be scared of the repercussions. There have to be some wives who are hopeful that things will change as a result.