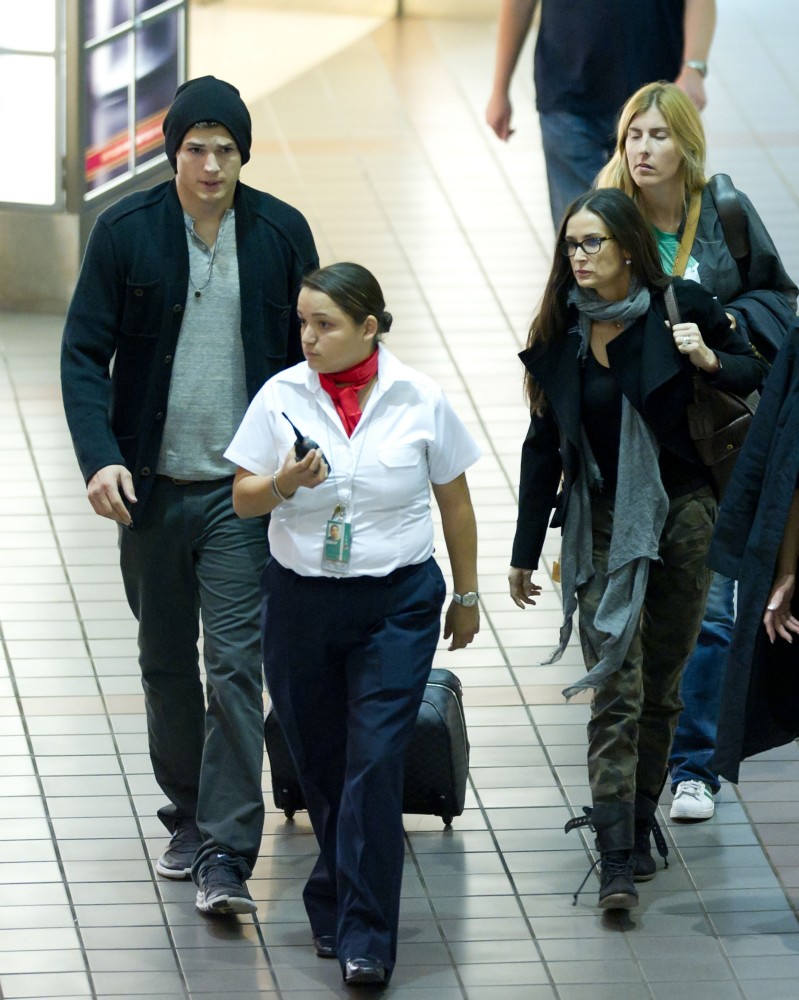 For argument's sake, let's say I was married to a man who seemed to be cheating on me with some young club girl who spells her name "Brittany". Say I wanted to stick with the marriage, for various reasons including "love" and "because I don't want people laughing at me". Say that I had more money than I knew what to do with, and I could afford to take a nice, long, marriage-solidifying vacation. Where would I go? I would probably go to Europe – spend some time in France, Italy, Greece. Or maybe I would just go to Hawaii, let the paparazzi get some shots of my too-good-to-be-true body in a bikini. Maybe I would go on safari in Africa. My point? Israel doesn't even make my top ten list of "Places I Would Go To Revive My Marriage." But that's where Demi and Ashton have gone. And you know why, right? Because of Kabbalah.
Facing reports of marital trouble, Demi Moore and Ashton Kutcher jetted off to Israel for what the actor describes as a spiritual journey.

"Sharing Love & Light while in Israel," Kutcher Tweeted on Saturday night, hours after the pair left from Los Angeles International Airport. "Asking 4 the energy 2 forge bonds with our similarities & find compromise in our differences."

Kutcher, 32, took to his Twitter page last month to challenge reports that he cheated, calling a tabloid cover story "fiction." Moore, 32, replied to her husband's statement with, "Excellent point my love!"

Since then, they have put up a united front, making an appearance at the Clinton Global Initiative, spending time in Michigan on the set of Moore's upcoming film The Reasonable Bunch and stepping out last week for a movie date in Los Angeles.
[From People]
"Sharing Love & Light while in IsraeI. Asking 4 the energy 2 forge bonds with our similarities & find compromise in our differences." Wow. Sounds like Demi is still making Ashton eat sh-t, right? Just a few days ago, he was tweeting about fantasy football, and now Demi is like "NO, you're going to Israel you f-cking bastard." Now, I'm not trying to disrespect Israel at all – I've actually always wanted to go, because I love history and I love historical sites and all of that. I'm just saying, Israel is a strange place to go to work on your marriage, even if you want to claim that Kabbalah helped you work out your infidelity. It just seems like they're doing this for some kind of dumb show of "God helped us work through this."
UPDATE: Gossip Cop reports that Demi & Ashton are NOT renewing their vows in Israel. Okay. Good to know.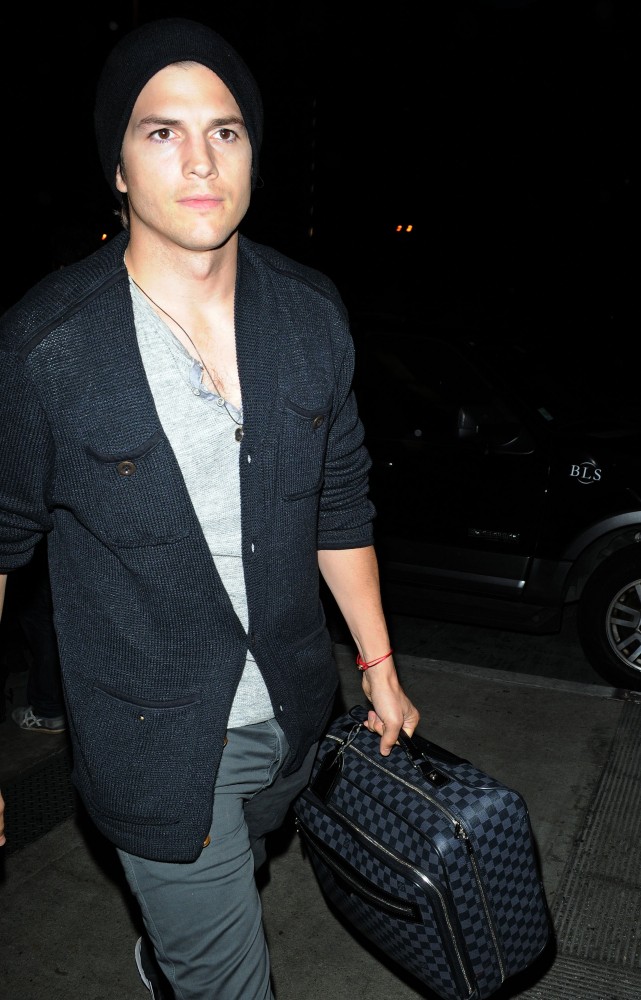 Demi and Ashton at LAX on October 8, 2010. Credit: Bauer-Griffin. Additional photos of Demi and Ashton at the Clinton Global Initative, courtesy of WENN.