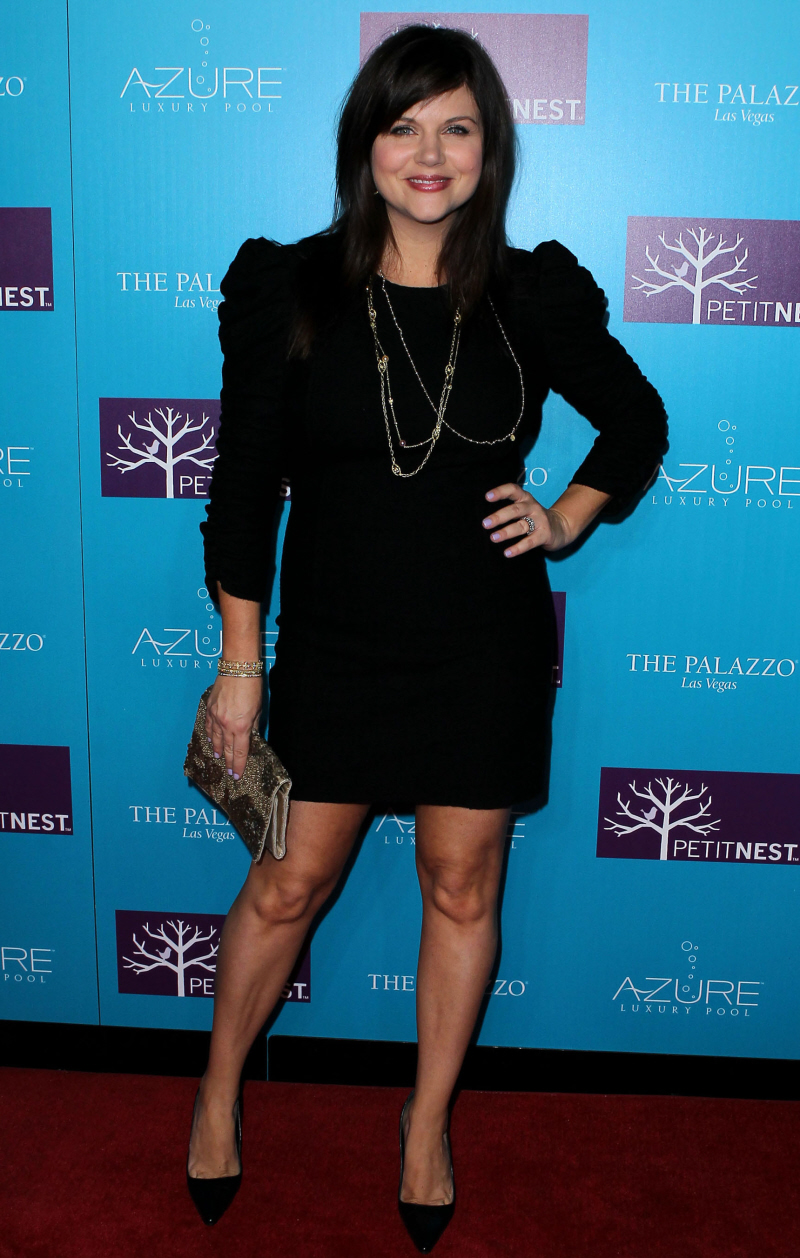 I have something dark and terrible to admit: I have always loved and adored Tiffani (AMBER) Thiessen. I loved her on Saved by the Bell, I loved her on 90210, and now I love her on White Collar. I like her throw-back beauty and the fact that she's probably been told that's she's too "big" for show business. I think she's really pretty, and she's matured into a solid television actress. She and Tim DeKay (who plays her husband on White Collar) have a really sweet, lovely chemistry. And she's married to a hot guy in real life too – and they just had a baby girl a few months ago.
Speaking of the baby, Tiffani has given a few interviews about her post-baby body. She basically said that she is working out and trying to lose the baby weight, but she's not super-stressed about it either, and that she thinks it takes a year to feel "normal" again. Which is refreshing. So these photos are of Tiffani last night at the launch of some luxury pool in Las Vegas. Tiffani looks like she's lost most of her baby weight, but I can't really tell. Because this dress is so f-cking hideous.
This isn't like when a woman isn't happy with her body and she just throws on a poncho. She actually thinks this is a cute dress that is flattering on her. Now, if the sleeves just had some minor, incidental "puff" detailing, that would be one thing (still bad, but not as bad). But the sleeves on this dress are just… a total disaster. And she looks like a disaster in it. So unflattering! My God.
Oh, well. I still love her. She just needs another stylist, maybe.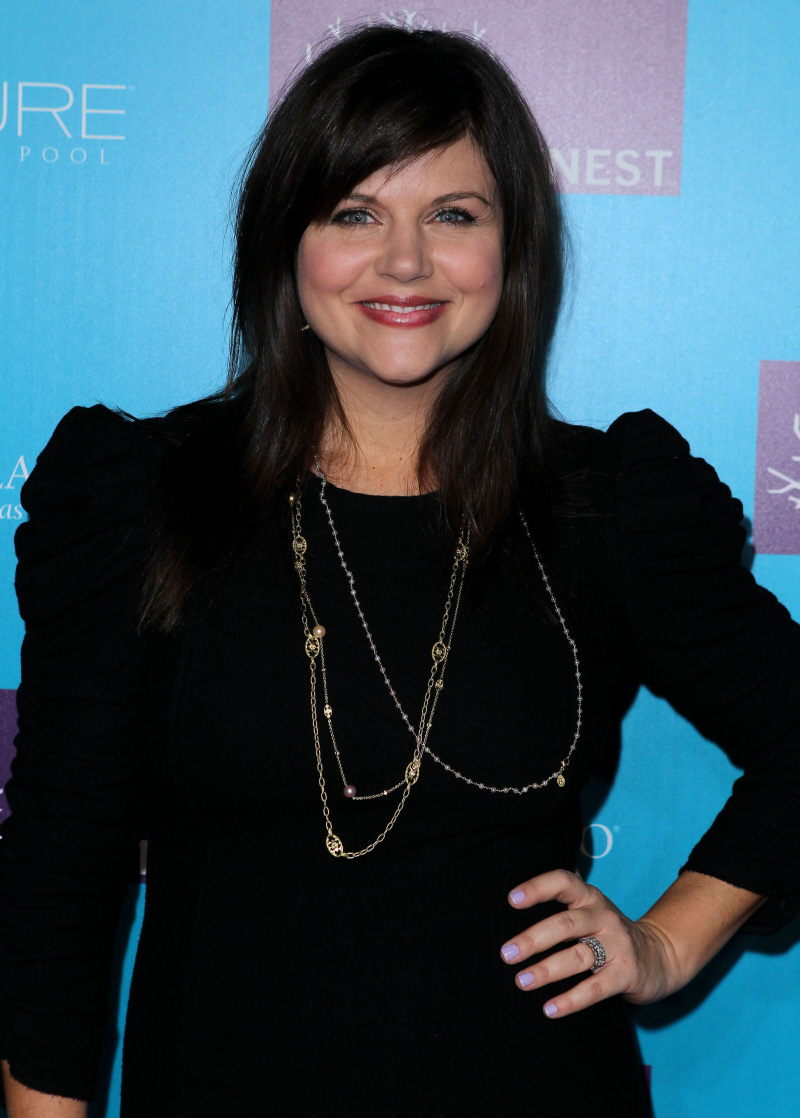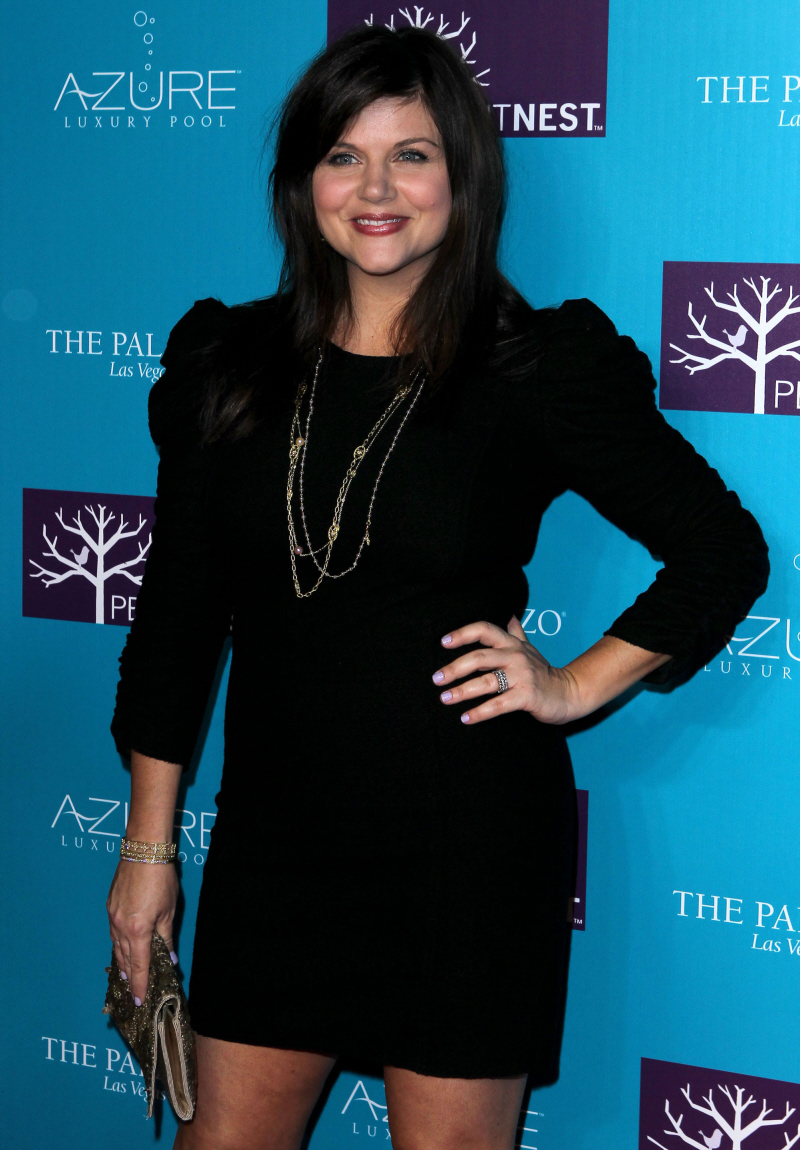 Photos courtesy of WENN.