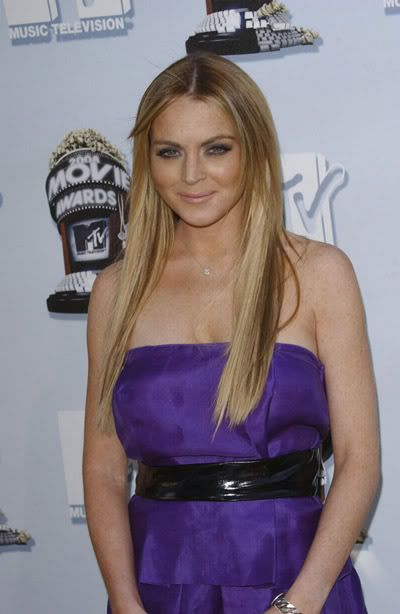 This sounds like such a truth or dare question: would you come out as a lesbian for $1 million? That's the question that OK! Magazine might be asking Lindsay Lohan.
Lindsay Lohan has rejected a $1 million deal to confess she is 'gay' and announce she is 'dating' close friend, Samantha Ronson, it was reported.

America's OK! magazine allegedly offered the Mean Girl star a cover feature based around Lilo 'comes out'.

Insiders claim the deal was worth 'around $1million to do the cover.'

A spokesperson for the actress denied the deal, saying, 'They sent offers and we passed.'

The claims come after Lohan and Ronson appeared in a close embrace in Cannes recently. Lilo's parents have also both commented on the lesbian claims surrounding their daughter, with Mrs Lohan calling Ronson an 'angel'.
A lesbian exclusive really has a place in another well known magazine, perhaps Hugh Heffner could offer Lindsay and Samantha a little more money.
Dina Lohan might offer to sell her side of the story to OK! for significantly less cash, although it seems these days her career is going better than Lindsay's. Yesterday she told the press that "If [Lindsay's] happy, I'm happy. That's all I'll say. Samantha's great. I've known her and her family for ten years."
Strangely, that's probably her best moment of parenting ever, to almost out her daughter to the international media. At least she's being open and accepting of her daughter's sexuality, but not so accepting that she's showing her 14-year-old daughter her 21-year-old daughter's look-alike sex tape. On national television.
Lindsay was at the MTV Awards this weekend, and suffered from a slight wardrobe malfunction, which was the result of windy conditions. I like the colour of her dress.
Lohan is shown at the MTV movie awards on 6/1/08, thanks to WENN.