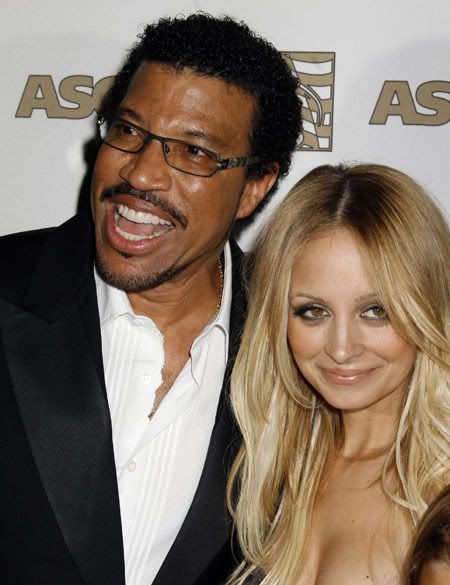 Lionel Richie was honored recently by the cable channel TV Land. Their annual Icon awards salute entertainers with longevity in the industry. Richie, whose daughter is reformed badgirl socialite and new mom Nicole Richie, made a little joke about what he says is the toughest job in the world: being a dad. Specifically, Nicole's dad.
Grammy winner Lionel Richie was honored this weekend with an Icon trophy at the TV Land Awards, while accepting his award, the Oscar winner joked to the crowd about being Nicole Richie's father.

"Forget about surviving 40 years in the music business. Just surviving 27 years of Nicole Richie has been a struggle and a half, I want to tell you. I stand here as a survivor, I want you to know, for all parents out there."

Richie also added that since Nicole became a mommy she has become a different person,

"She went from Dad, I don't care. Whatever you say, to 'wash your hands, dad.'"
I'm not a fan of Lionel's music post-Commodores, but after seeing him with Nicole on "Oprah" a few years back, I like their relationship a lot. Nicole acknowledges that she was a wild-child hellian, and Lionel admits that he wasn't always there for his daughter due to his career. They seem very close these days, and in every photo I've seen of Lionel with his new granddaughter he seems to be bursting with pride. It's great that they can laugh about those tough times now.
Nicole, Lionel and Sophia Richie are shown at the ASCAP awards on 4/9/08, thanks to WENN.