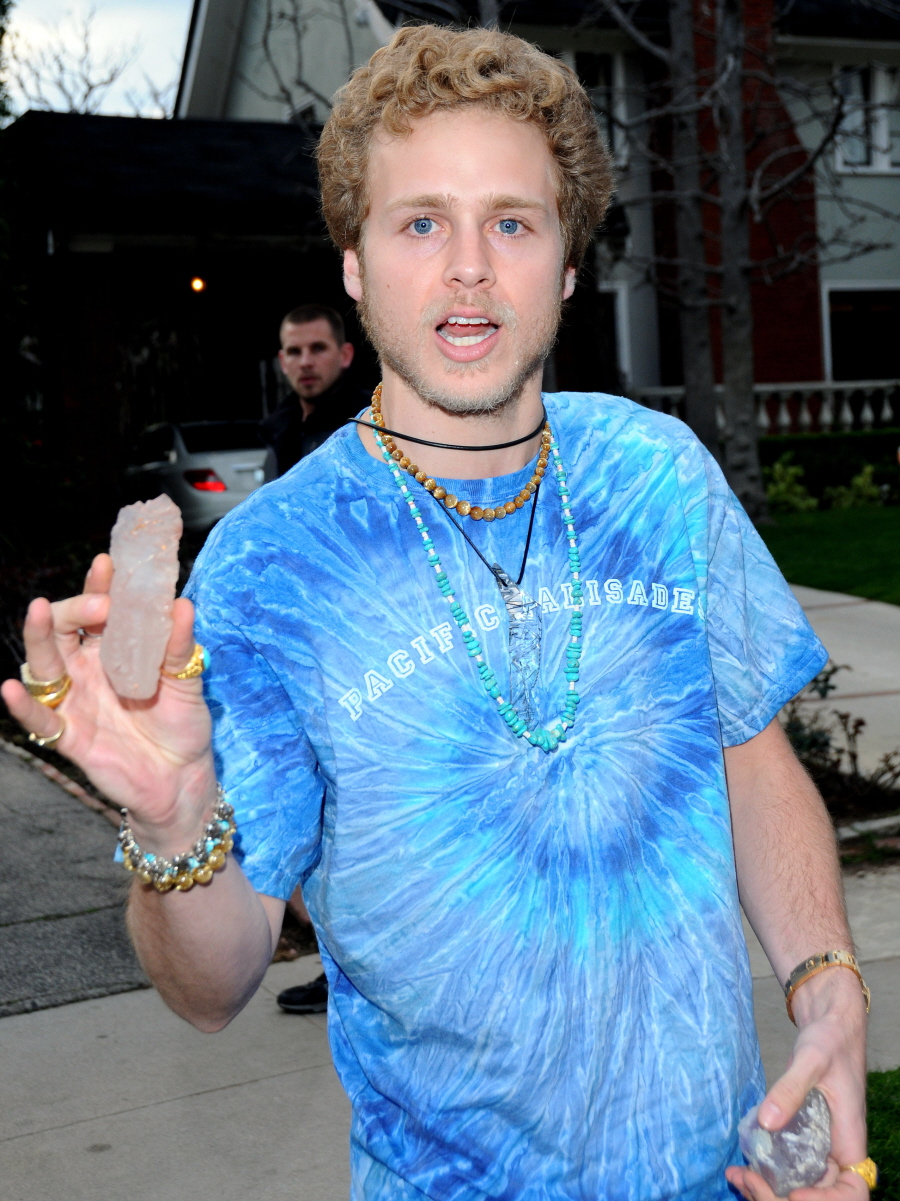 I don't really care about Heidi Montag and Spencer Pratt. At this point, they're just there. I barely acknowledged when they got back together, if they were ever really apart. I vowed that I would only pay attention to them again if: A) Heidi got more plastic surgery, B) Spencer had to be hospitalized with a crystal hanging out of his ass or C) They died in an orgy of crystals, Botox and fire. But I forgot about one thing I'll always pay attention to: money. Heidi and Spencer have given an interview to Life & Style about how they "blew $10 million". The answer? Crystals and back-scooping. And more!
Heidi Montag and Spencer Pratt are finally getting a dose of reality. Life & Style can exclusively reveal that after carelessly squandering $10 million — on renting a posh $35,000 per month Malibu pad, $3 million on Heidi's panned music career including buying songs for $40,000 a piece, renting studios and paying producers plus hundreds of thousands on Heidi's surgeries and aftercare, six cars, healing crystals and private jets— the fame-hungry former Hills stars now owe $2 million in taxes, are considering filing for bankruptcy and are homeless.

"We were immature, worrying too much about the famous part instead of the actual business part," Spencer tells Life & Style. "In hindsight, we shouldn't have spent any of our money. We should have been low-key and saved." Spencer continues, ""We spoke with a bankruptcy attorney and I've looked into unemployment checks."

Heidi and Spencer never imagined that The Hills wouldn't still be successful four years after its 2006 debut. So when the final season was suddenly cut from 20 episodes to 10 and they weren't paid for the 10 unaired episodes, they had already spent the money in advance.

"We thought The Hills was going to be like 90210 and we'd have another five to 10 years," Spencer says. "The ratings were consistent. But we never saw Jersey Shore coming. Before, TV audiences were fine with seeing us all argue, but now they want you to punch one another in the face and hook up with three different people. Our cast was a bit boring and snoozeworthy in comparison. No wonder we got canceled."

"At our lowest point, I considered posing for nude pictures in Playboy," Heidi, who had previously posed for the magazine clothed, admits. What stopped her? Spencer's parents' appeal for her to keep her clothes on in exchange for living in their guesthouse—a studio apartment.

"I feel like I'm 14 years old again," Spencer says. "My parents are my lifeline." And for once, his statements aren't an exaggeration. "Spencer's parents go to the grocery store for us once a week," Heidi tells Life & Style, "and that's all we get."

"We don't want sympathy," Spencer tells Life & Style. "We did this to ourselves and feel like idiots. But we've grown up and are definitely not as naive anymore."
[From Life & Style]
I'm glad they say that they don't want any sympathy, because they're not getting any. Even though this interview is designed for sympathy, and more importantly, to just have their names in print just for the hell of it, because it's all they know. They blew their money because they are both so incredibly dumb. Also: why doesn't Spencer just sell off some of his crystals? Were they investments?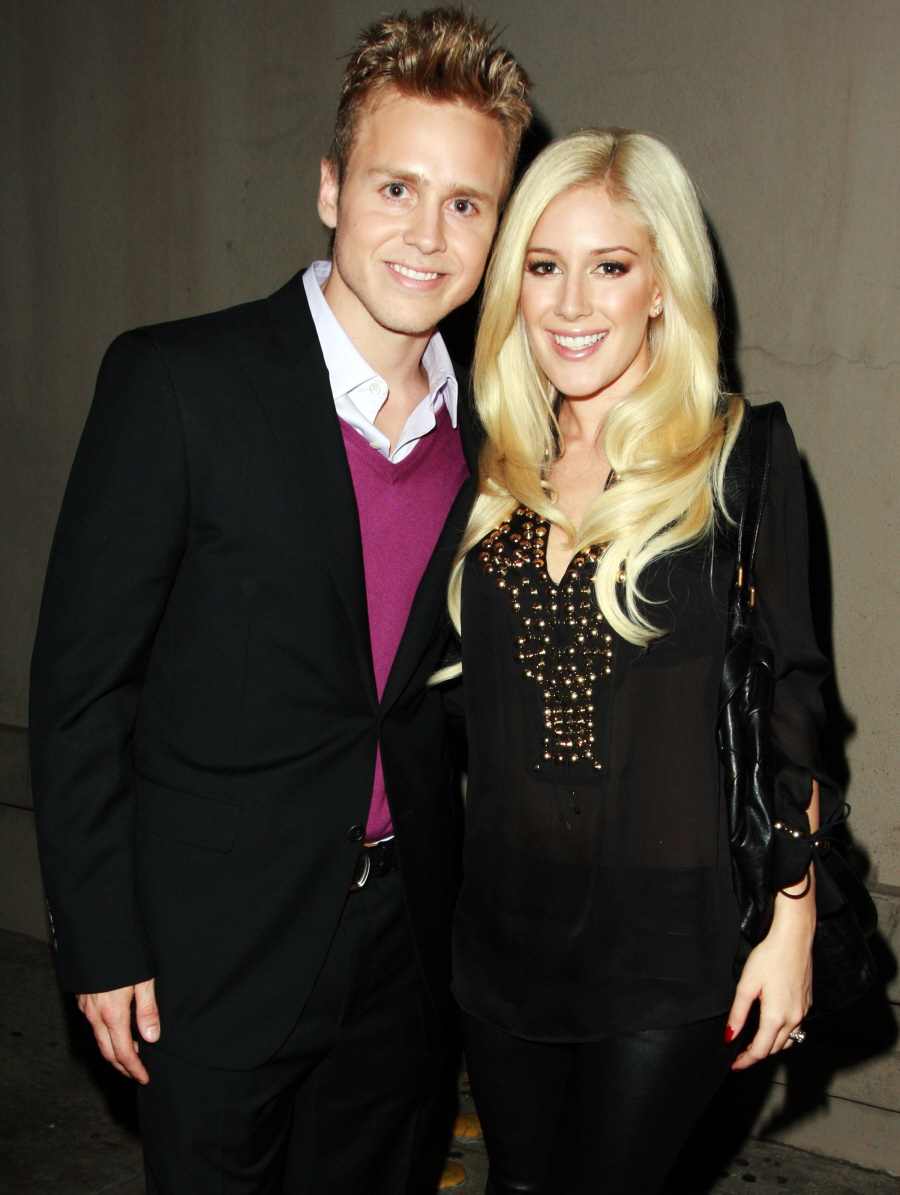 Photos courtesy of Fame.