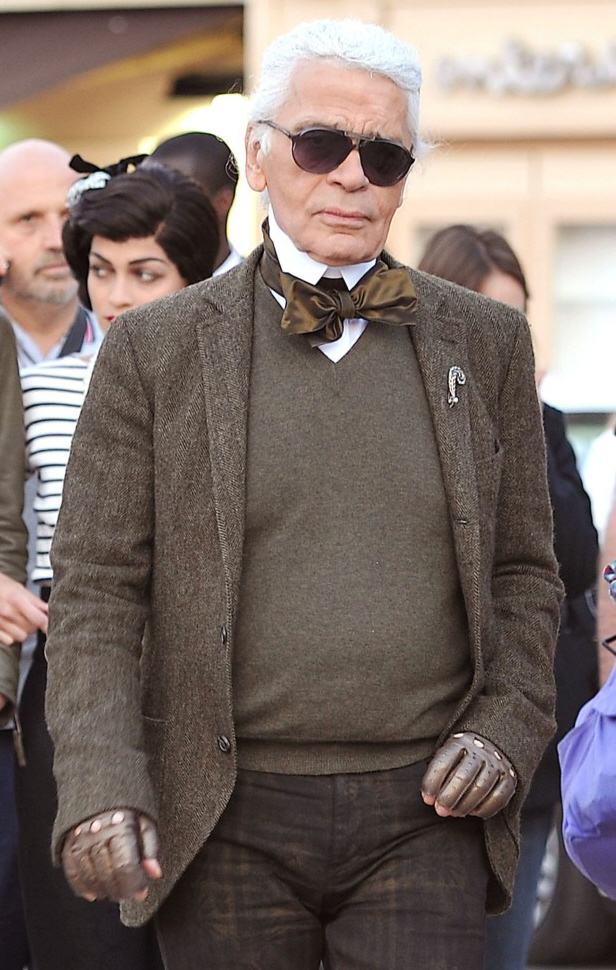 My namesake, The Kaiser known as Karl Lagerfeld, likes to beat people. Tenderly. But roughly. Karl Lagerfeld does not know nor does he care about what is appropriate workplace behavior. When he hires a young, attractive scamp to work for him, that scamp better know that he's going to be beaten. This is all according to a former scamp – a dude named Julien Macdonald, who is now a popular womenswear designer (Sienna Miller wears his stuff often). Julien used to work at Chanel, and he claims The Kaiser would beat him with a black fan:
WORKING with Karl Lagerfeld wasn't all plain sailing for Julien Macdonald. The designer was spotted and hired by the Chanel legend at the age of 21.

"He used to carry around an old fashioned black fan and when you were being difficult he'd hit you with it," reveals the designer. "He'd taunt you then hit you with it – it was all done in a joking way and never done very hard, but I do remember it quite clearly. It was his alternative to a stick I suppose. Now Karl's signature is his silver jewellery but then it was these specially crafted fans. I'm quite glad I had to deal with the fans and not the jewellery. You'd get knocked out if he jokingly hit you with any of those."
[From Vogue UK]
Sure. It was all a "joke". It was all done in "fun". Crash-cut to Karl sitting alone in his opulent Chanel office, complete with a wall of bejeweled antique fans. The Kaiser begins stroking them one by one, his impassive face not revealing the years of torture… and love. He gently lifts one "special" fan from its perch. He lifts the fan to his aging nose, slowly taking in the sweet smell of human flesh, youth, and fear. "This one," Karl whispers to himself. "This one I will use tomorrow."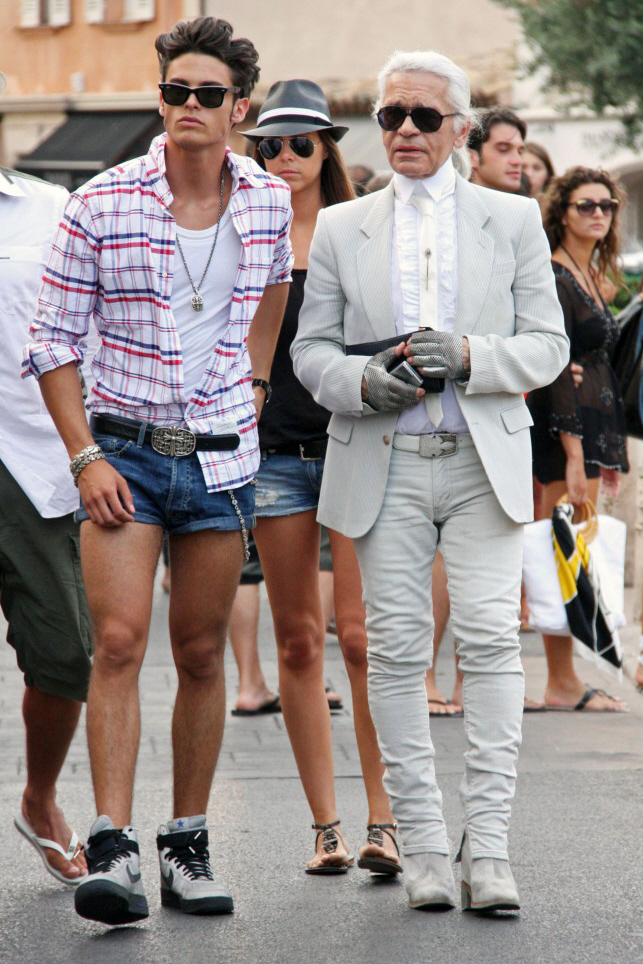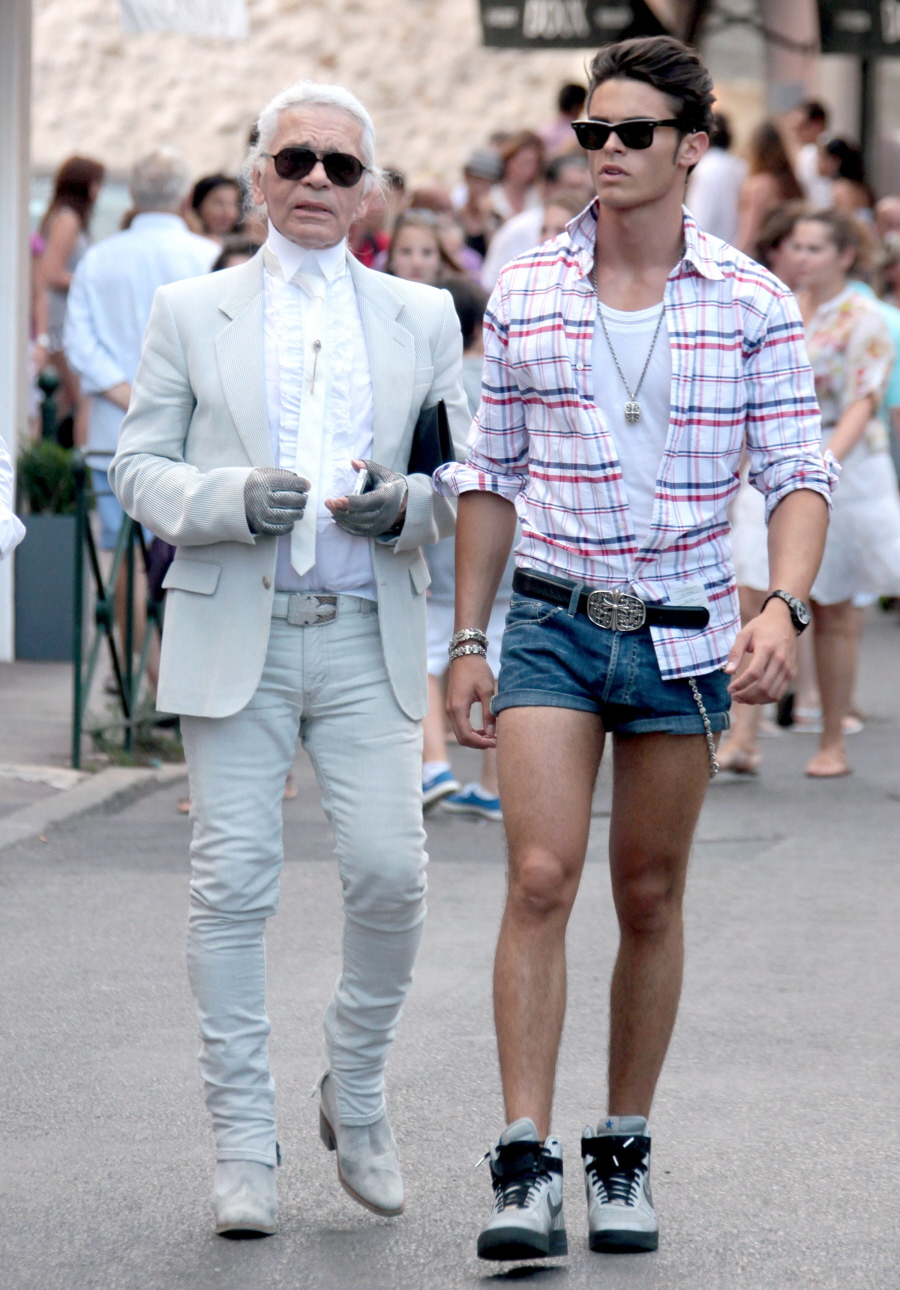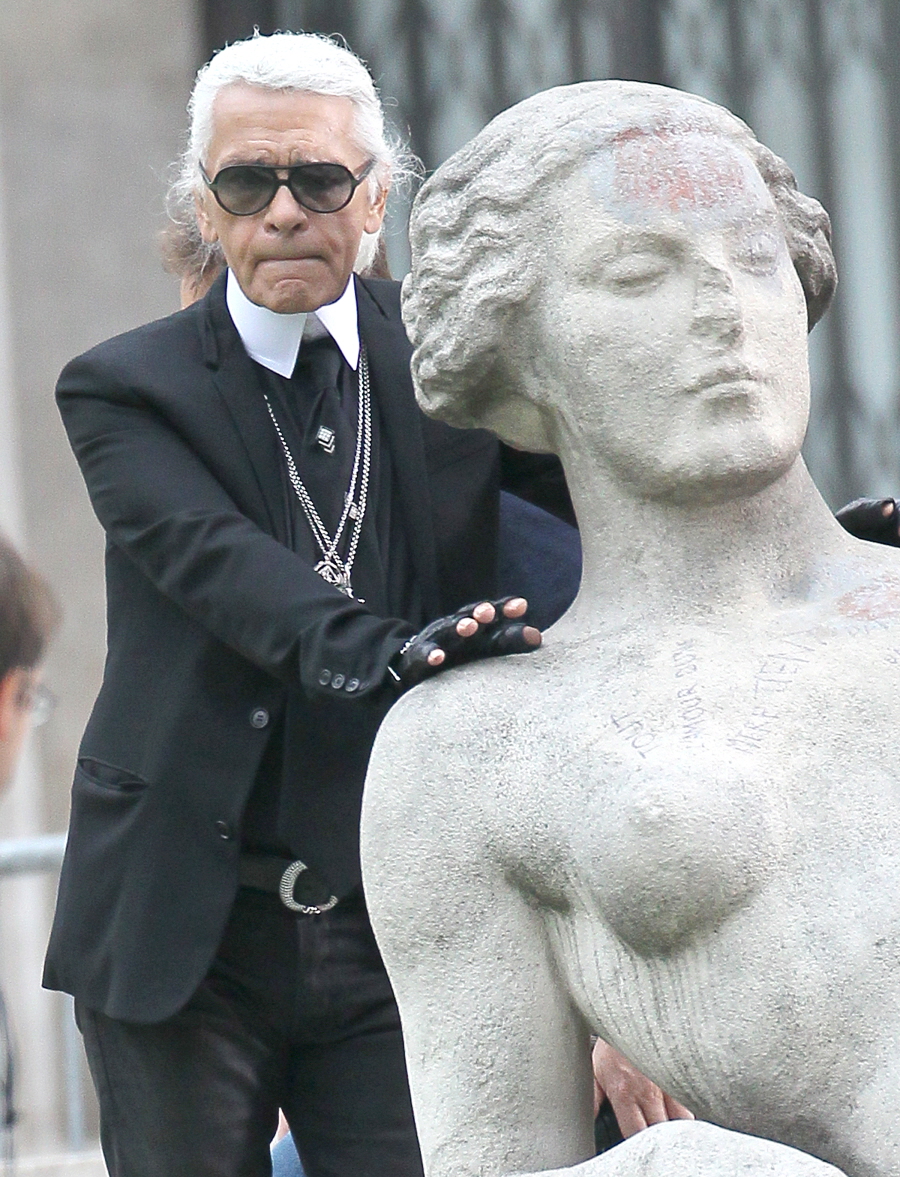 Photos of Karl with his current muse/victim, model Baptiste Giabiconi. Courtesy of Fame & Bauer-Griffin.