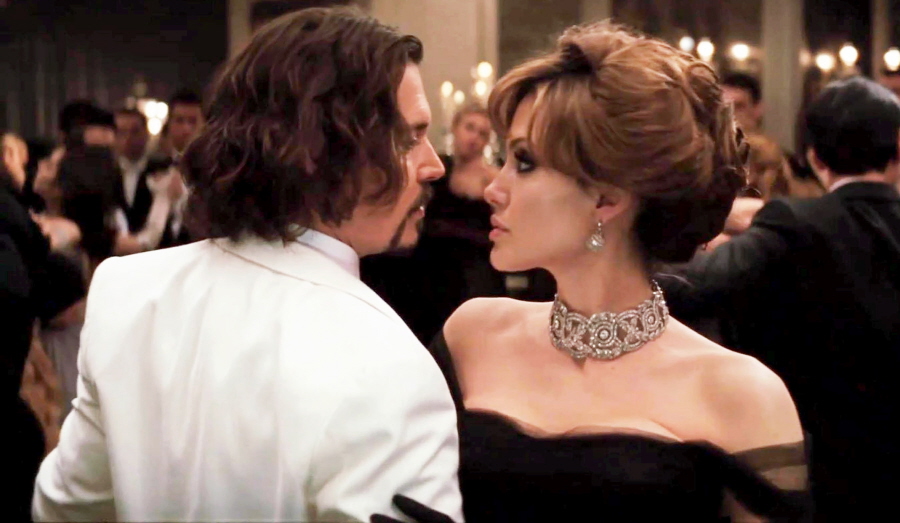 From what I can see, this story was originally reported in The National Enquirer, and everyone is picking it up now. According to sources, Johnny Depp demanded that a sexy shower love scene be cut out of The Tourist, all because he didn't want to piss off his lover/baby-mama/partner, Vanessa Paradis. This goes along with those reports earlier in the year that Vanessa was pissed that Johnny was working with Angelina Jolie, and Vanessa was afraid Jolie would "steal" Johnny. According to some report, Paradis even tried to "order" Depp to withdraw from the movie.
In any case, Depp didn't "pull out" and he and Angelina filmed the whole thing together, sex scenes and all. And the studio is so pleased with the film that they brought the release date ahead for December, months before it was supposed to be released. But Vanessa has allegedly won one small victory – she got Johnny to ask that his explicit shower sex scene was cut from the film:
Featuring Angelina Jolie in a naked embrace with Johnny Depp, it was expected to be the steamy highlight of new crime thriller The Tourist. But it appears that Depp's long-time girlfriend Vanessa Paradis has won a battle to axe the sexually explicit scene, in which the A-list pair were to writhe together in a shower.

French singer Paradis, 37, who has two children by the actor, was so distressed over the script's ­passionate theme that she begged Depp to pull out of the project, according to a Hollywood source.

'She put pressure on Johnny and finally he said he wanted the shower scene out,' the source told The Mail on Sunday. 'He told the producers it cheapened the movie and I am assured that his wishes are being honoured.'

According to a copy of the script leaked to New York celebrity magazine Life & Style, Depp, 47, plays American tourist Frank Taylor who seduces Interpol agent Cara Mason, played by Jolie, 35. The script says that after walking into the shower, Taylor 'lifts Cara against the glass, clutching at her slithery body, kissing her frantically. Cara later turns abruptly to Frank and presses her body against his. He's taken by surprise but willingly responds. . . wrapping his arms around her.'

After learning of the scene, Paradis 'wanted him right out of the production', the source said.

'Angelina comes with a reputation. She stole Brad Pitt from Jennifer Aniston when they were shooting Mr & Mrs Smith together.'

Depp, who has lived with Paradis for 12 years, resisted her pleas. 'But he gave in over the shower scene,' the insider said. 'It would have been highly embarrassing for Vanessa. When Angelina learned he wanted it out, she wanted Johnny to reconsider, but he got his way.'

A spokesman for Depp did not respond to a request for comment. A spokesman for producers Sony ­Pictures said: 'I have not heard that the scene was cut. I will have to look into it.'

The Tourist is due for release in America next month.
[From The Daily Mail]
The Enquirer's version is somewhat similar, although there is less emphasis on Vanessa "begging" Johnny to not "embarrass" her by nailing Angelina on film. Instead, the Enquirer claims that Johnny felt like the shower scene "cheapened" the sexual tension that they had on film. They also say that Angelina protested to Johnny on the phone, and then petitioned the studio executives to keep the scene in, but no go. Who knows, though? This could just be some bullsh-t scandal to help the film when it comes out in a month.
Here's the second trailer for The Tourist: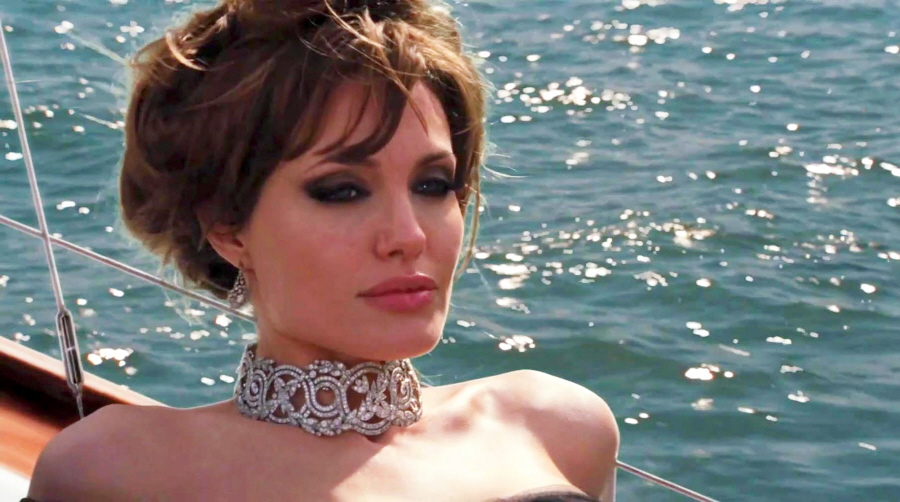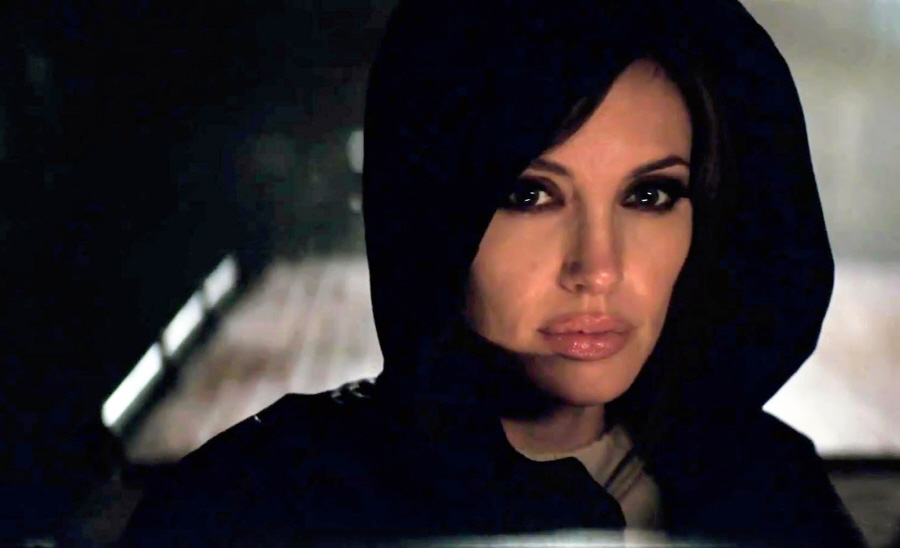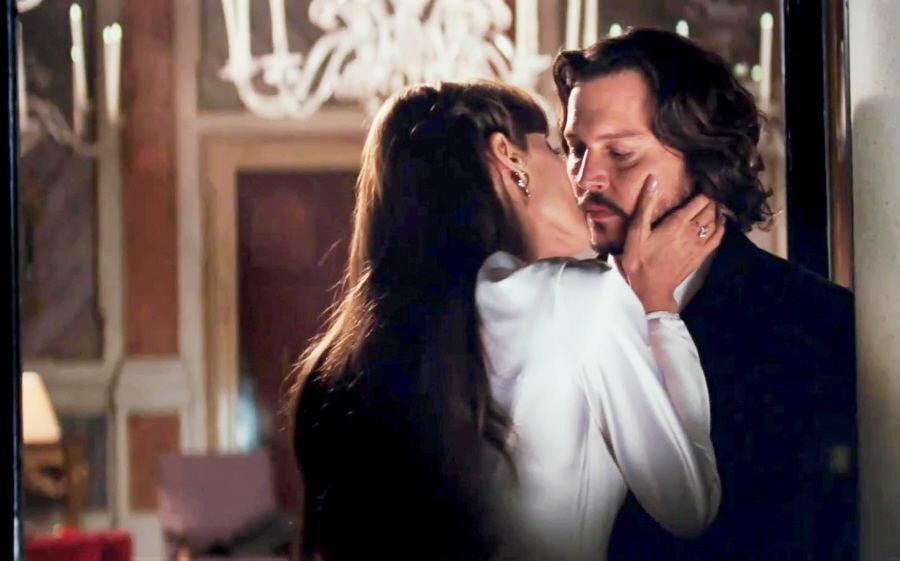 Photos courtesy of Fame – promotional images from 'The Tourist'.