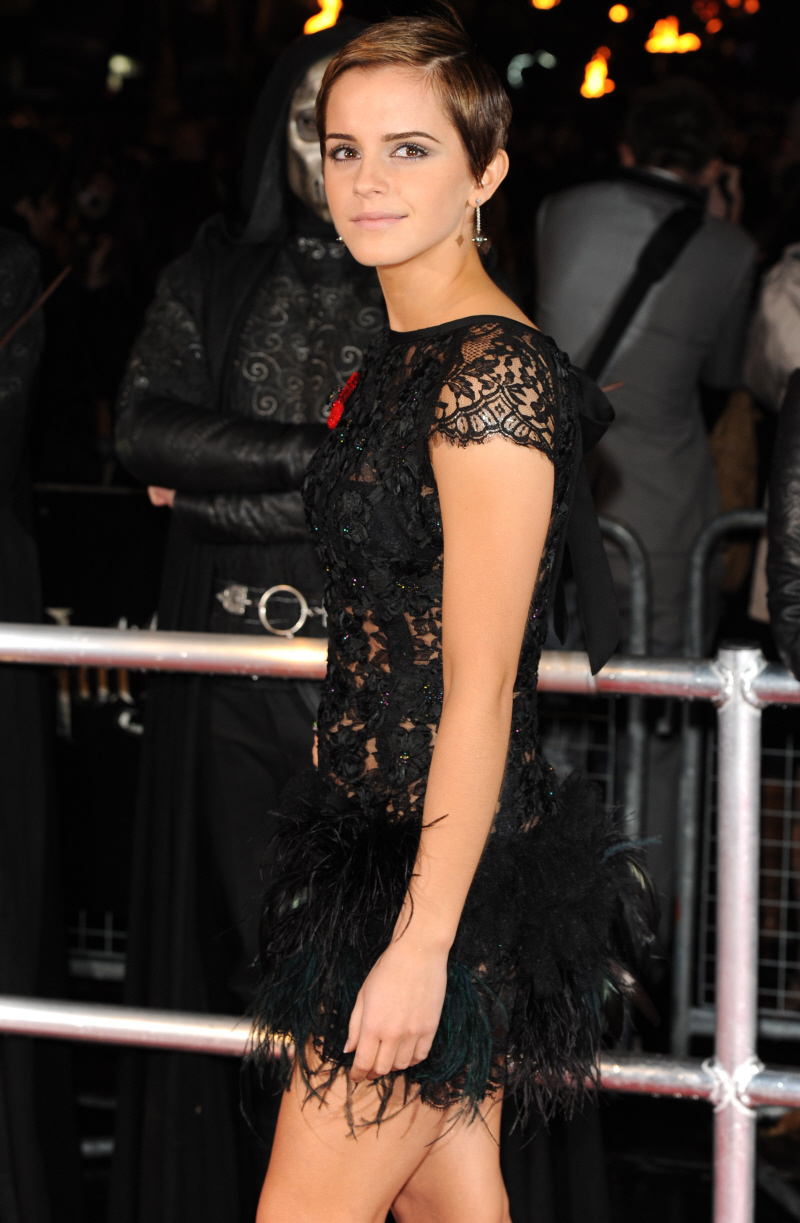 These are photos from the premiere event in London for Harry Potter and the Deathly Hallows. Emma Watson and the rest of the cast were there, of course, and the whole thing is some kind of major, massive spectacle. Sure. All I care about is this dress, though – from what I can see, it's vintage. And really short. And in certain angles, the bodice is completely see-through, although there is some kind of bra-like devise in front. I love the dress, and it's completely appropriate for a young (albeit adult) starlet. But is it appropriate for the premiere of a kids' movie? Eh. I'm not going to bitch about that, because Emma really does look wonderful – even her styling is amazing, great hair and makeup. To see the dress in 360, go here to The Mail.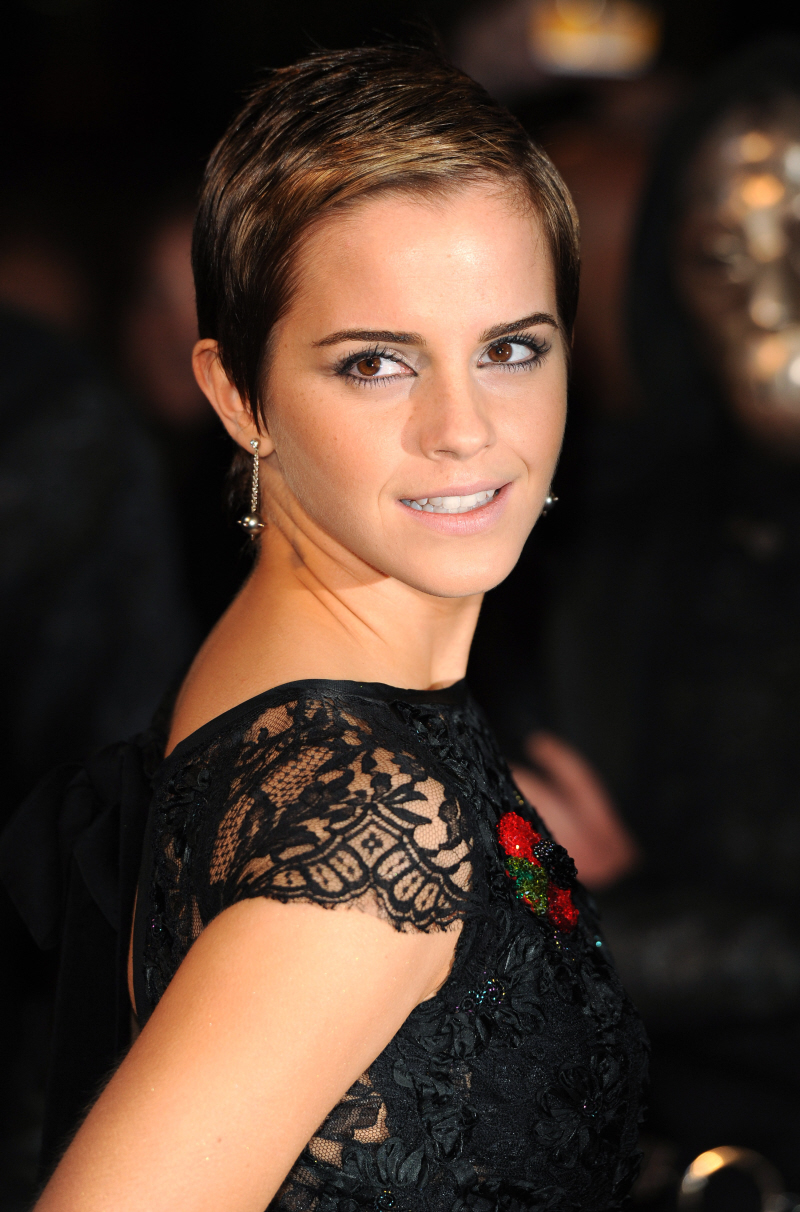 Also walking the red carpet: Daniel Radcliffe and everyone's ginger crush, Rupert Grint. Dan looks cute as hell, as usual, but I wish Rupert didn't look so dirty all the time. Not a good dirty, either. "Dirty" like he doesn't wash his ginger locks.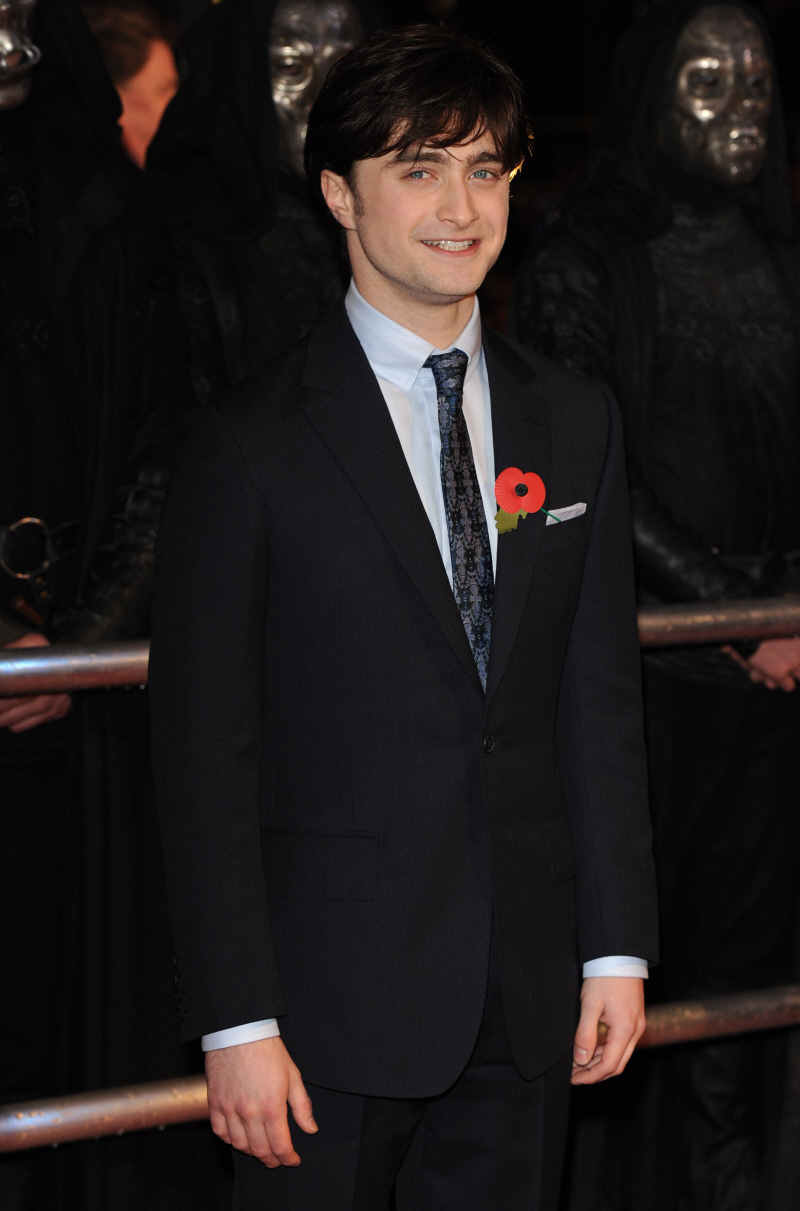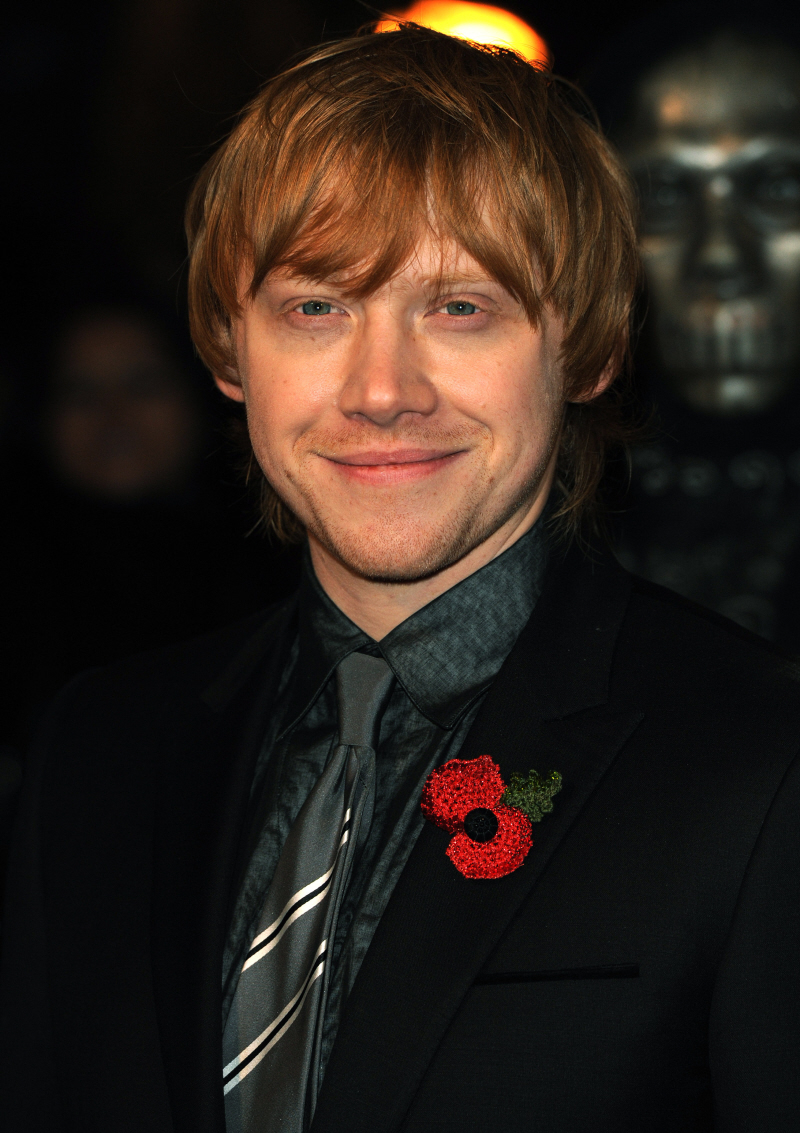 Photos courtesy of WENN.