Who will design Kate Middleton's dress & when's the wedding?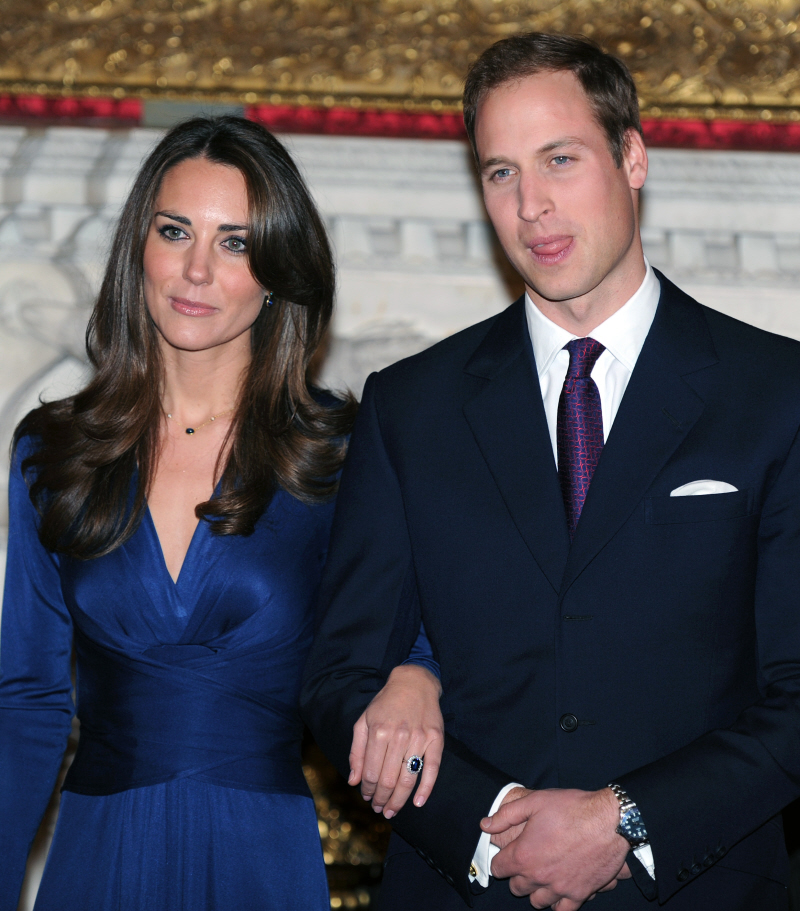 Well, as everyone predicted, the royal-sycophant industry is going like gangbusters since Prince William and Catherine "Not So Waity Katie Now, Bitches" Middleton announced their engagement on Tuesday. Do you know how powerful, how agile, how prepared the royal-sycophant industry is? Crazily so. I was shocked on Tuesday morning how many "royal correspondents" and "royal experts" came out within minutes of the announcement. It's like there's some kind of Royalist BatPhone that connects straight into the cave that holds Piers Morgan and Kitty Kelly and Tina Brown. Anyway, People Magazine got an "exclusive" with Kitty Kelly, who is basically just theorizing about what could happen at the wedding. Meanwhile, people ("royal watchers") are saying that Will and Kate spent most of Wednesday in high-level wedding talks with Buckingham Palace. Here's more from People:
Prince William and fiancée Kate Middleton are suddenly knee deep in wedding planning. And like your average commoners, it sounds like they'll be fielding friendly advice from just about everyone.

In a statement on Wednesday, his office said: "Prince William and Miss Middleton have spent the morning in meetings with Household staff about the wedding. An announcement about venue and date will be made in due course after other Members of the Royal Family, Mr. and Mrs. Middleton and the Government have been consulted."

Of course, unlike your average commoners, William and Kate's decisions about their big day are eagerly anticipated by literally billions of people. While we wait, let's break down some of the possibilities.

When will it happen? July 8 is said to be a favored date, but July 29 is a strong possibility, too, as that is the 30th anniversary of William's mother Diana's marriage to Prince Charles.

Where will it happen? The couple have said London, which likely means either St. Paul's Cathedral or Westminster Abbey. The former is where Charles and Diana married in 1981. The latter holds sad memories for William, as his mother's funeral was held there in 1997.

Who will be the best man? Almost certainly William's brother, Prince Harry.

What does the engagement ring signify? "The whole world knows it was Princess Diana's engagement ring, and even though her marriage to Will's father turned out to be so abysmal, there was so much hope and happiness in the beginning," Kitty Kelley, author of The Royals, tells PEOPLE. "If his mother were alive, she'd probably give him that ring to give to this young woman."

What titles will the couple have? There are only a few prominent titles left. These are the dukedoms of Clarence, Cambridge and Sussex. None of these have any distinct connection to William, but they are senior titles and would be "eminently suitable," according to a heraldry expert.

Is it okay to marry a commoner? "It's the 21st century," says Kelley. "I know that the British press is making a lot out of that. … I think it's very hurtful. I think the story has worn itself out, and it should wear itself out."

What will Kate do for work? She has said she is looking forward to making a "difference," adding: "I'm willing to learn quickly and work hard." Like all royals, she will gradually build up patronages that match her interests. She already supports the Starlight charity, which helps terminally and severely ill children, and is "winding down" her current work with her parents' party supply business.

Will the public embrace Kate? "She is the wife of Princess Diana's first-born son and the heir to the throne," Kelley says. "Oh, I think there will be great goodwill extended towards her."

Could the reign ever pass over Charles to William? "No. No. Never," Kelley says. "The only way is if Charles found himself under a bus and run over and it would pass from the Queen to Wills. There are a lot of people who would like to see it that way, but it won't happen that way."

Will this wedding help the Royal Family? "I do think the marriage will reboot the monarchy," says Kelley. "Many in England are getting sick of footing the bills of the Royal Family. There's a small movement that wants to demolish the monarchy. This wedding will help them because this will bring a lot of goodwill to the monarchy."
[From People]
My favorite of all of the royal watchers/experts/reporters/sycophants, The Mail's Katie Nicholl says that she wouldn't be surprised if the wedding date was earlier than June or July. She thinks it could even be as soon as April. We'll see on that one. Oh, and Kate was seen at Westminster yesterday – so chances are pretty good that that's the locale for the wedding.
What else… oh, apparently, Princess Diana's ring didn't even have to be resized for Kate. It fit perfectly! And this blue dress that Kate wore for her whirlwind announcement and stuff? It's from the label Issa, which is Kate's favorite, and which she wears often. Some people think Issa's designer, a Brazilian living and working in the UK named Daniella Issa Helayel, will be asked to do the wedding dress. I'm not so sure – Issa is a solid label for the girlfriend of a prince, for sure. Not so much for a princess, and not for her wedding day. In the past, Kate has worn Issa's simple, easy (budget Gucci?) silhouettes, and she always looks nice, but she looks like she picked out some nice dresses at a mall – for real. Kate has a reputation as a conservative dresser, but I'd just like to point out that many of the dresses she chooses would look totally trashy on a girl with bigger boobs – lots of low-cut, clingy silk jersey and loud, bright colors that Kate only looks "conservative" in because she's slender and has a small bust. I really hope Kate picks out a more traditional designer for her wedding gown.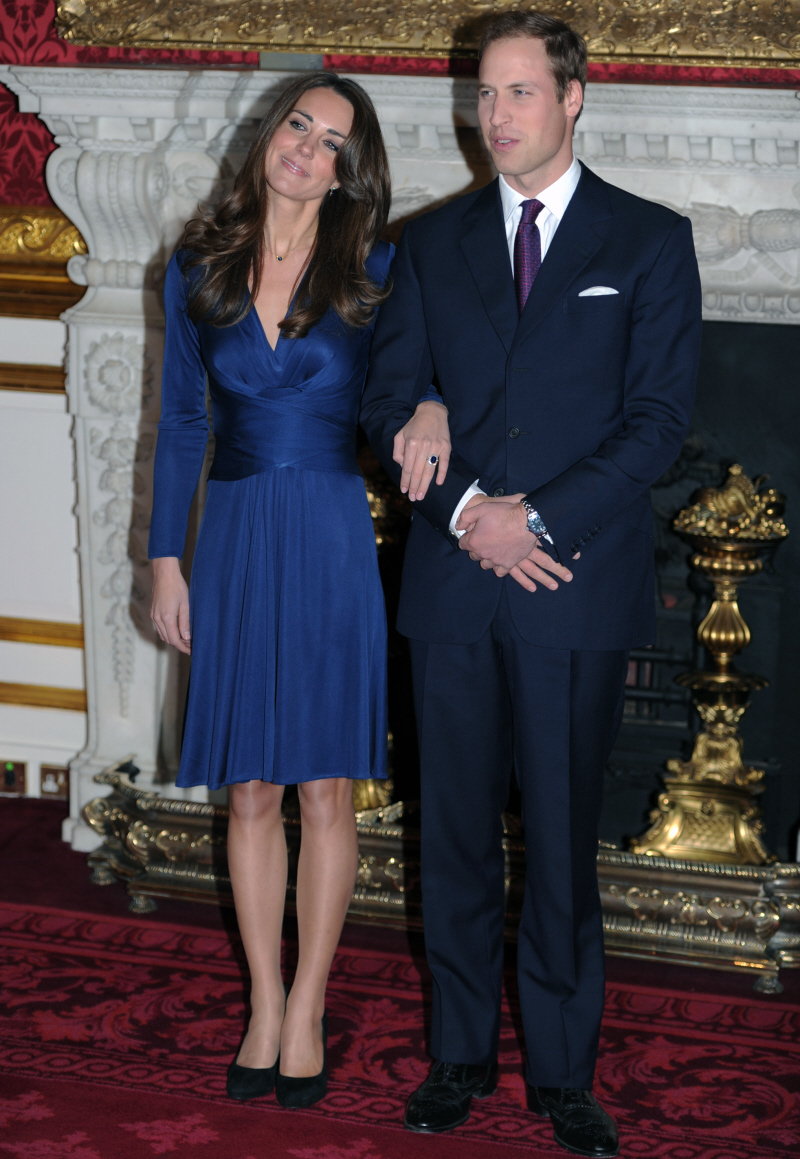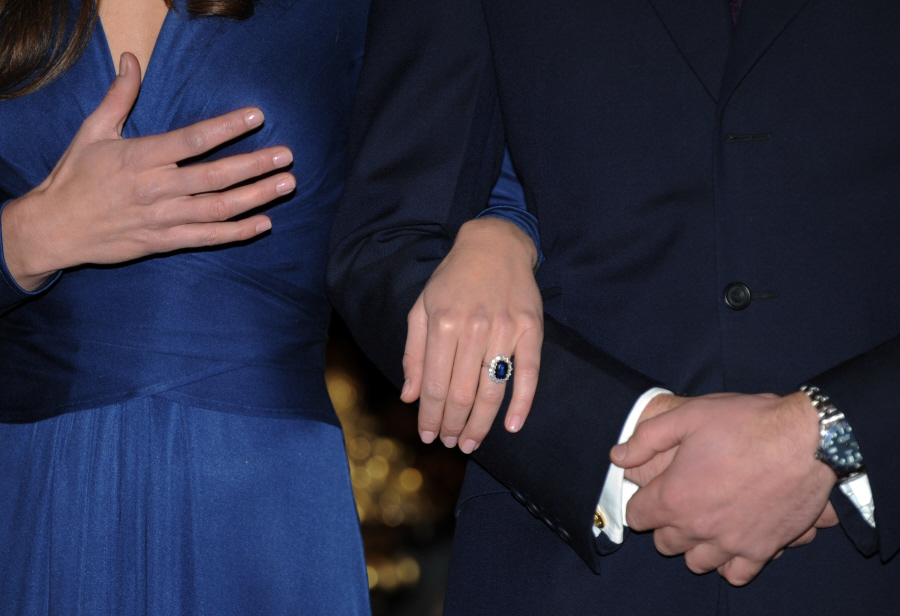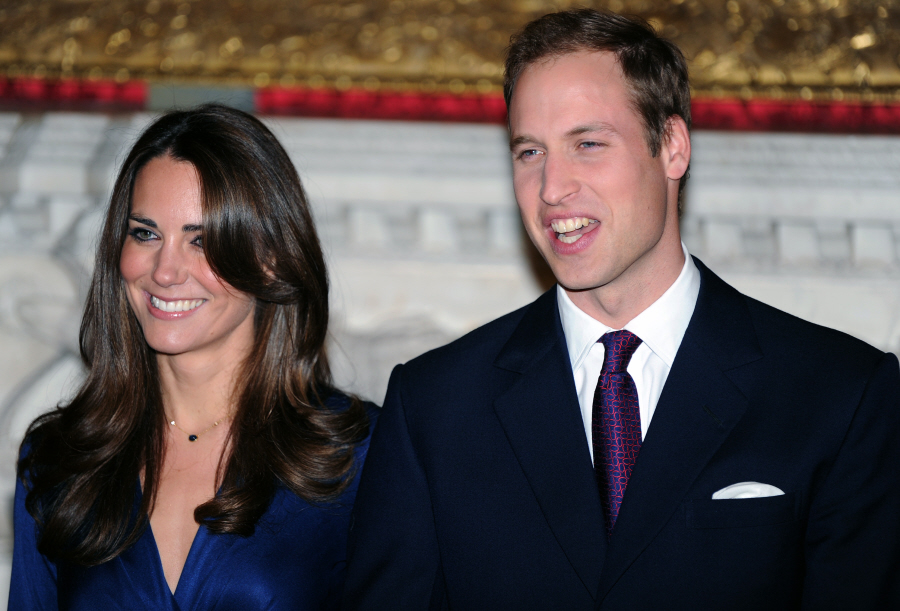 Photos courtesy of WENN.

Written by Kaiser

Posted in Engagements, Fashion, Kate Middleton, Prince William, Weddings

- Mariah Carey lip synced on American Idol [CDAN]
- Colin Firth is looking good [Lainey Gossip]
- Internet celebrity charged with murder! [D-Listed]
- What is Paz Vega wearing? [Go Fug Yourself]
- New bachelors on The Bachelorette [Reality Tea]
- Goodbye to The Office [Pajiba]
- Bachelor Sean's fiance cheats on him [Evil Beet]
- Britney Spears out with her man [Popsugar]
- Nina Dobrev works it [Popoholic]
- Cindy Crawford needs to lay off the 'tox [Celebslam]
- Who said it: Carrie Bradshaw or The Dalai Lama? [Buzzfeed]
40 Responses to "Who will design Kate Middleton's dress & when's the wedding?"