Hot Guy Friday: Where the dongs are fiery and plentiful
This week, Jessica Simpson and Eric Johnson were supposed to be dominating the headlines. And then Prince William and Kate Middleton came and stole the engagement thunder, and now everyone is all about the royal nuptials and jewelry and wedding dresses and all of that. So… what better time to give some attention to Prince Harry and his FIRE DONG? Poor Harry. This is how it's going to be from now on – eclipsed by his older brother and his soon-to-be sister-in-law. Harry will likely be William's Best Man – but Harry will never be king. So let's give The Man Who Won't Be King the honor of our headlining Hot Guy, shall we? Plus, I just think Harry is way cuter than William. The Windsor genes really came out in William in adulthood – meanwhile, Harry's hotness just gets better through the years. Plus, you can just tell, can't you? The royal jewels are plentiful with this one. He's such a strapping young lad. I just want to mount him. Sidenote: I can come up with absolutely filthy subtext for all of these photos.
Since we're not doing a theme this week, other than "Guys Who Should Have Been People Magazine's Sexiest Men Dongs of the Year"… better known as "These are the guys I like, do you have a motherchucking problem with that?", I thought I'd show off one my secret Forever Dongs, Ethan Hawke. Yes, he's not the prettiest or the sexiest. But I adore him, against all odds.
CB demanded that I put The Walking Dead's Andrew Lincoln on – although I prefer to think of him as Love, Actually's Andrew Lincoln. He's rather dreamy. Swoon-worthy, in my opinion.
Jason Statham, by popular request. In theory, he should be one of my go-to Forever Dongs. He has the rough-and-tumble manliness that I enjoy, with none of the pretty-boy preening. He's got the accent. He's losing his hair (a small "problem" I enjoy in many men). In theory, I should be all about him. And yet… I still haven't gotten there. I do like looking at him, though, so there's something.
Ed Harris, by popular request. I love The Harris, and I love that he's aging naturally, and he's a wonderful, amazing actor… but I don't get hot for him. I really don't. Sorry Ed!
By popular (Canadian) request, Callum Keith Rennie:
Sedhil Ramaamurthy – because we have newish photos of him, and I didn't hate his hair.
I keep having reoccurring fantasies about Javier Bardem and I meeting by chance at a lunch, and sitting beside each other and flirting, and then he invites me to stay with him in Spain, and our love blossoms over time. In my fantasy, my mom loves him too, and thinks he's a perfect son in law. Sigh…
Greg Kinnear – have we ever done him before? That's a shame, because I do adore the guy. He's a wonderful actor, and he just seems sweet as hell. I put a little Gervais in these photos too (I find him hot!)
Diego Luna! I love this boy so much.
A little Clooney, for old time's sake.
My beloved Fassbender. I recently saw an episode of Poirot with Fassbender. He was an alcoholic and he was boning his cousin. It was surprisingly hot.
Tom Hardy, by request – repeatedly. Like, you bitches really needed your Hardy fix this week.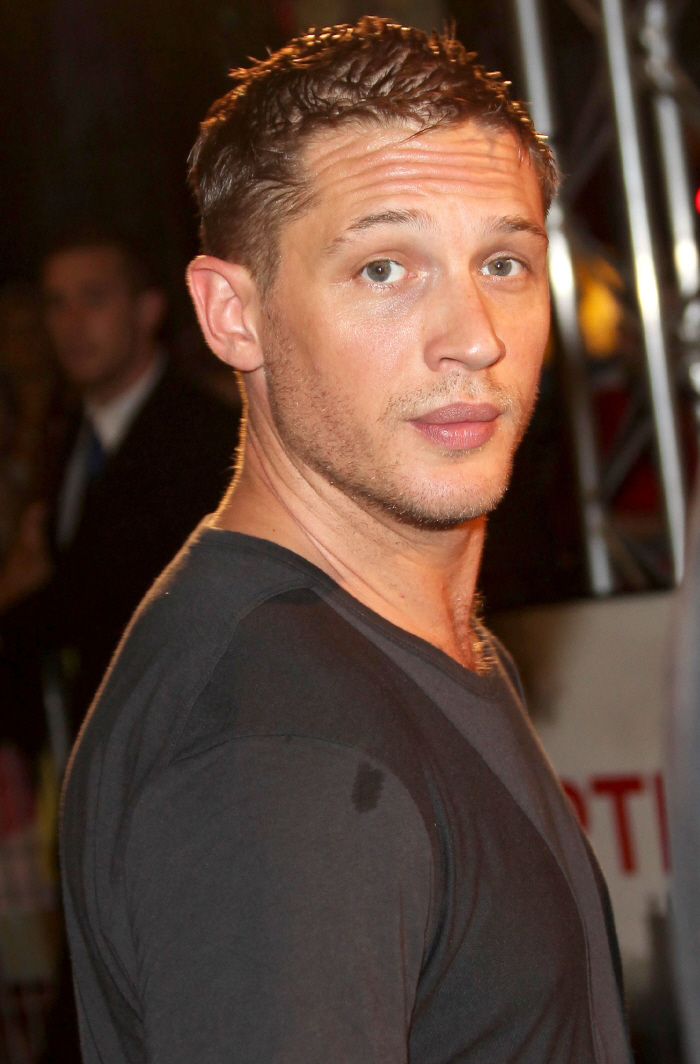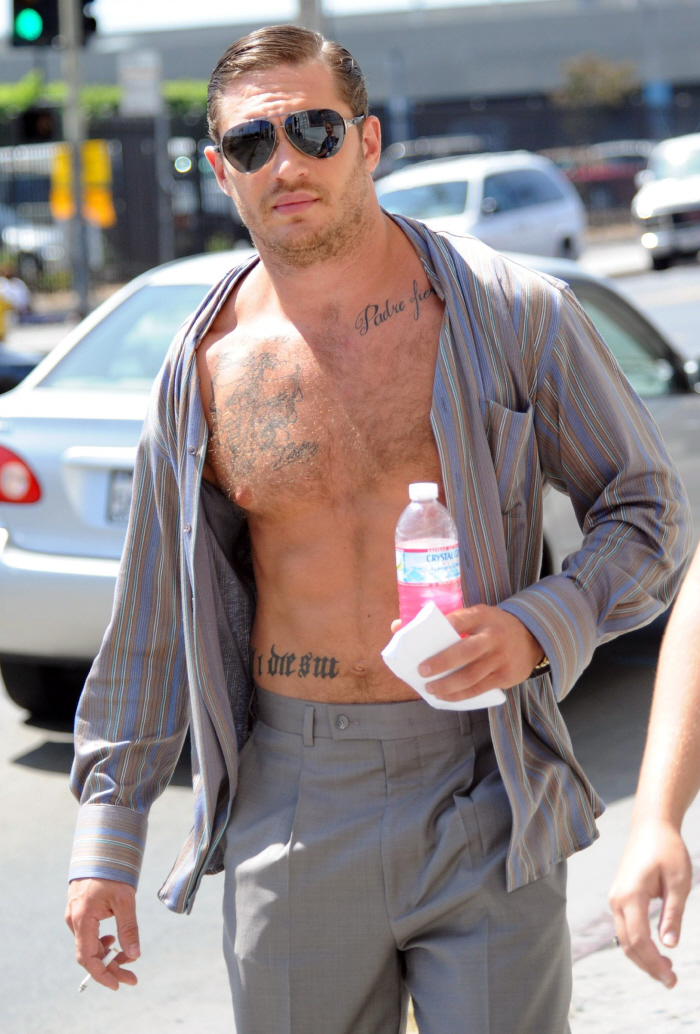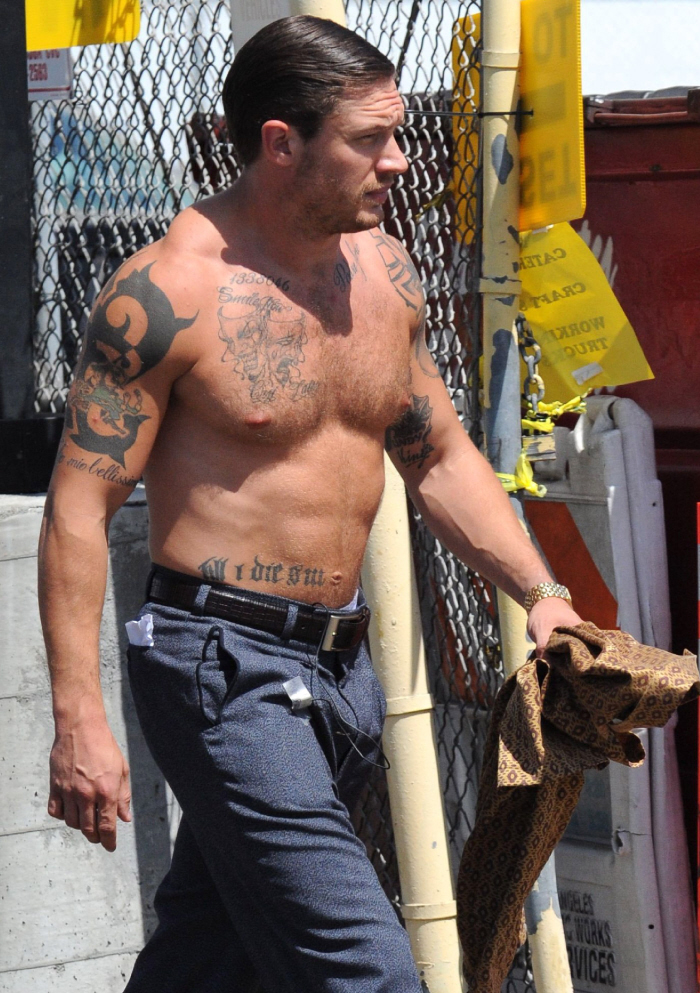 A little Silver Dong, my lover John Slattery. Even my mom has come on board! Sidenote: Why am I trying to convince my mother of some silver-haired dude's hotness? Answer: Unknown.
Nathan Fillion… because I forgot him on Canadian HGF! MY BAD, BITCHES. I seriously love him, and I guess I just have a brainfart about him being Canadian.
Chiwetel Ejiofor – I love him.
Dominic West, by request. I've said this before… I think he's hot, but there's something weird about his forehead or chin. Something that gives him that "off" look that he uses to play villains. Still, The Hotness. Also: a cameo by Idris!
Ryan Bingham, by request. He won an Oscar earlier this year for Best Song, for his work in Crazy Heart. He's cute… but he's rather dorky. Dork-Hot.
Part of my secretly loves when we get requests for Bollywood stars. I get a kick out of trying to find photos of the dudes, my (half) country-men. Inevitably, some of the most popular photos are these totally cheesy brooding, shirtless shots. Why is it that only American and Englishmen have really mastered the art of posing shirtless while not looking like they're made of cheddar? Thus, I give you Arjun Rampal:
Tahmoh Penikett, by request.
Matthew Goode, by request. Even though I find him attractive physically (he's got that snooty thing that turns me on), I think he's probably a smug, nasty bastard. That's how he comes across to me. Cameo by Jason Isaacs!
Agent Bedhead told me something funny about Zachary Quinto the other day, but I promised her I wouldn't repeat it. So… Quinto is on the brain, plus someone requested Eli Roth this week… hmmm… let's do a jumble, shall we?
Gilles Marini, by request. I think he seems like a cheeseball, and rather full of himself, but whatever. He also loves scarves and long walks on the beach.
By request, Damon Albarn (of Gorillaz):
Gabriel Aubry, another Canadian I forgot. As I said, MY BAD, BITCHES. Jeez. Enjoy!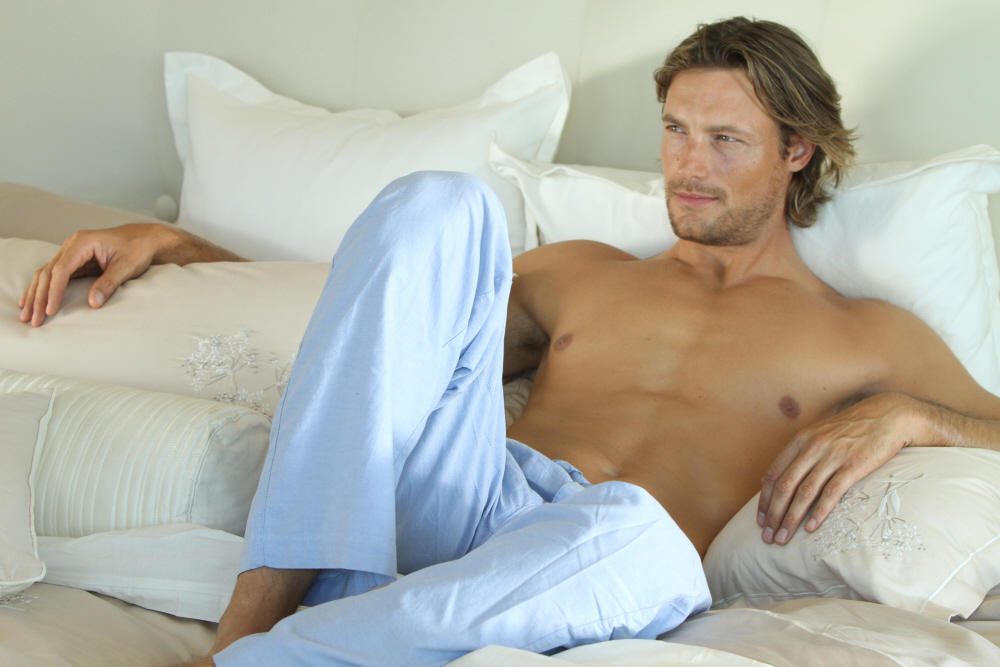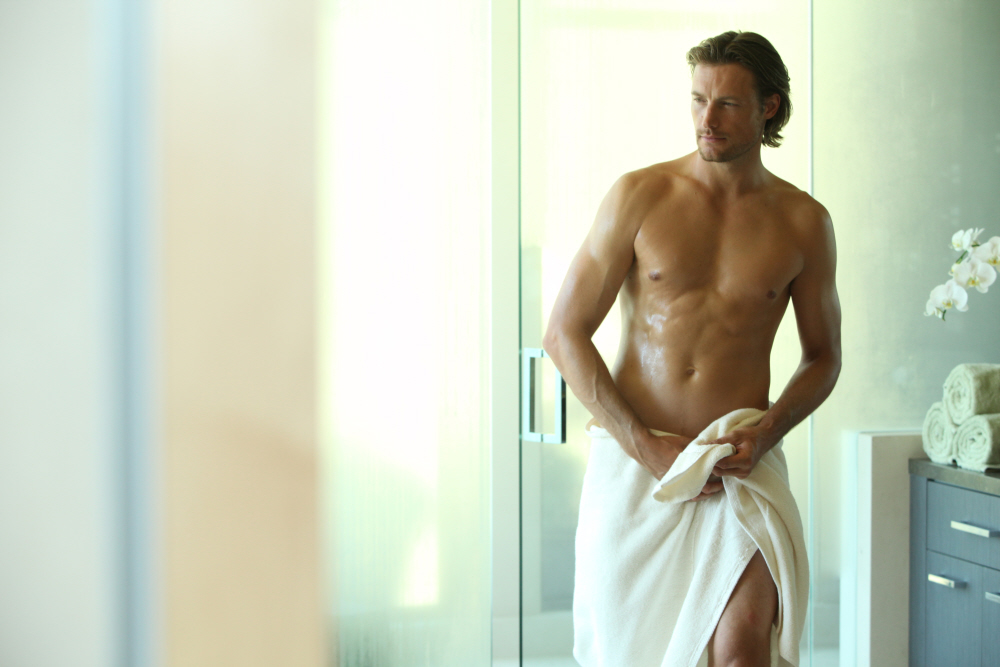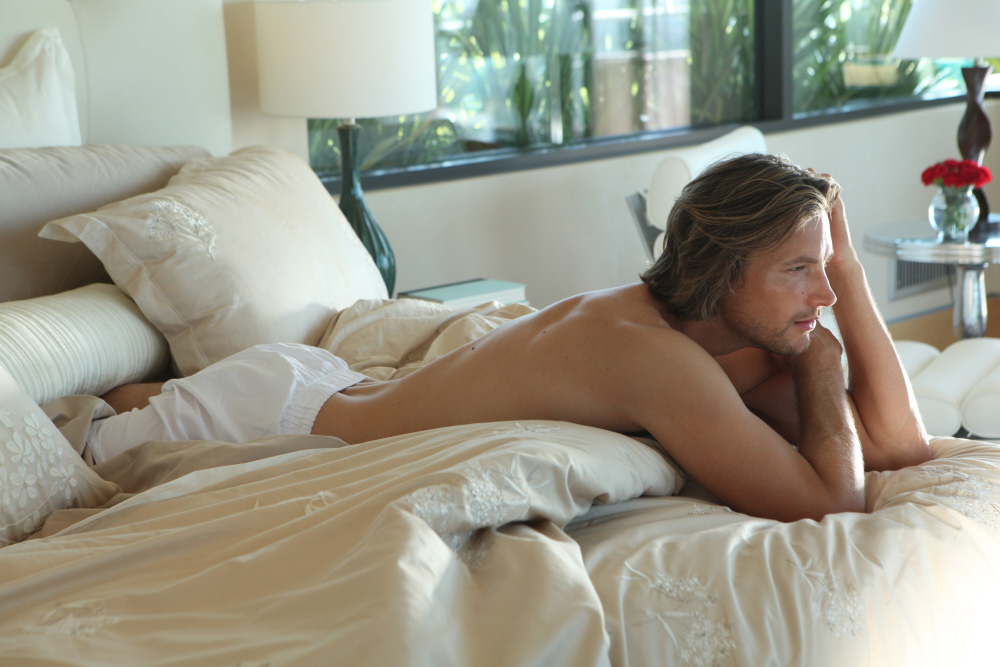 Gabriel reminds me of a less hot Josh Holloway. YEAH, I SAID IT. Oh, My Holloway. I adore you and your Southern Dong.
I love when Taye Diggs wears glasses. It's like he's a sexy (male) secretary.
Ron Livingston, by request. Band of Brothers for the win! "She took the dog! SHE HATES THAT DOG!"
Are you bitches really all over the new Hawaii 5-0? I tried watching for a few minutes, and it just seemed so dumb. Ugh. But, somebody out there loves Alex O'Laughlin, so here you go.
Jesse Eisenberg, by request. I'm not quite there as far as finding him hot… although the kid is very, very talented.
Adrien Brody by request. The only way I can make Brody palatable (to me) is to show photos of him and Gerard Butler. They're bros, didn't you know?
Speaking of Gerard Butler with other dudes, let's revisit my favorite Gerard Butler photos of all time… The Night When The Butler Met The Hamm. Ignore the bitch who needs the flavor of my slut shank nice woman in the middle.
I loved this request – Prince Carl of Sweden. He really is a cutie.
Jeffrey Dean Morgan – just because I haven't done him in a while, and I miss the hotness. Sigh… the bigger they are, the harder I fall.
I've heard that this season of House isn't doing too well in the ratings. Too bad, because this season is really, really good, and Hugh Laurie is sexy as hell in his love scenes.
Matt Smith (British actor, Dr. Who), by request. No stop requesting, please. If you request him or David Tennent again, I will seriously begin to question the HGF parameters.
Ralph Fiennes doesn't know whether to screw you or eat you. Oh, YES.
Mmm… Alexander Skarsgard. Actually, I've pretty much been over him for weeks, going on months. The Bosworth finally killed it, you know?
Clive… I've run out of things to say about him, honestly. I mean… he's f-cking me with his eyes. Pardon me… he's making love to me with his eyes. Sweet love. Dirty, biting, naughty love. *crosses legs*
The HAMM. The true reigning king, the true defender of all that is Sexy Men, and Forever Dongs. Suck it, Ryan Reynolds. No, wait. Allow me to… you get the idea.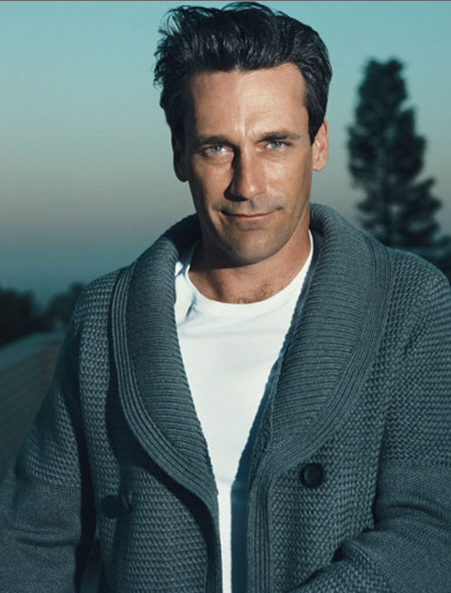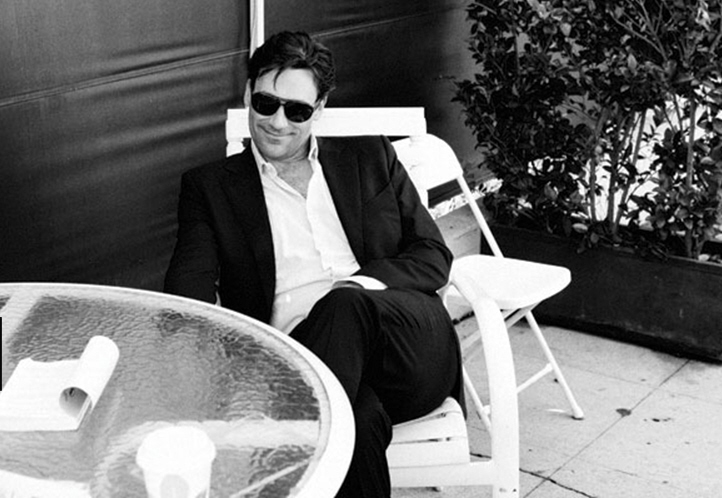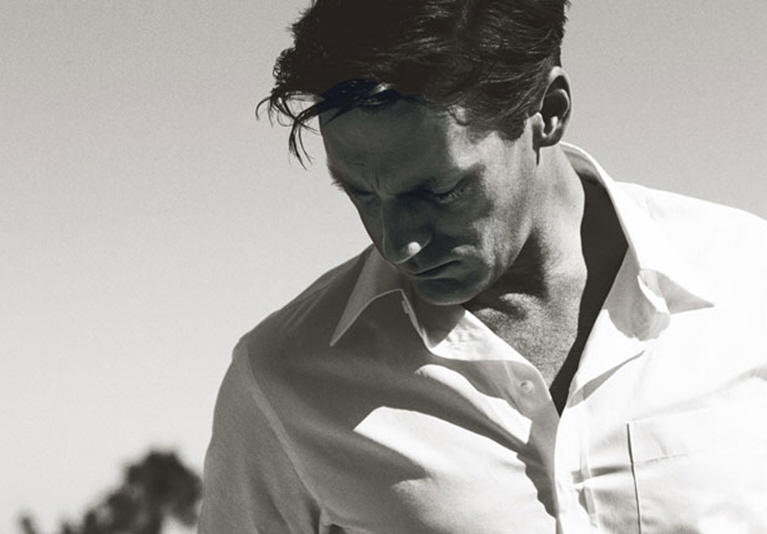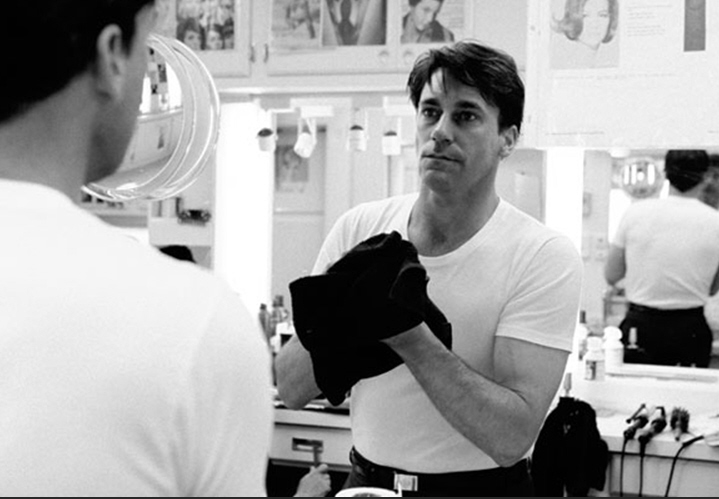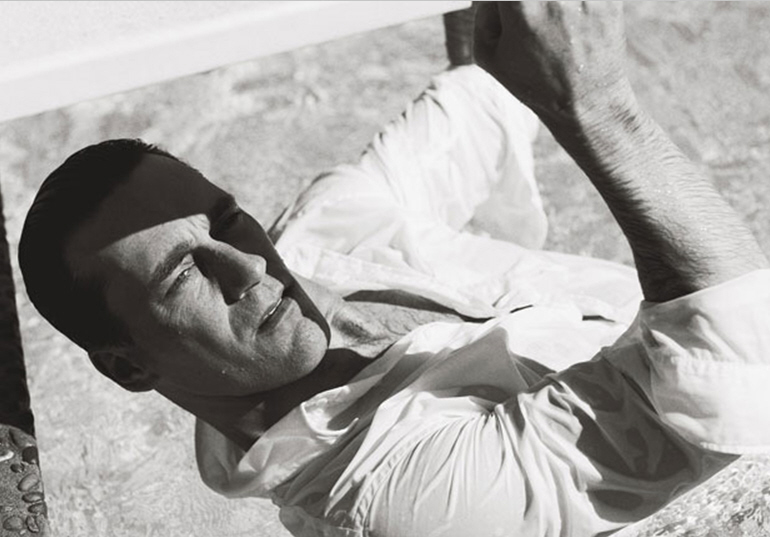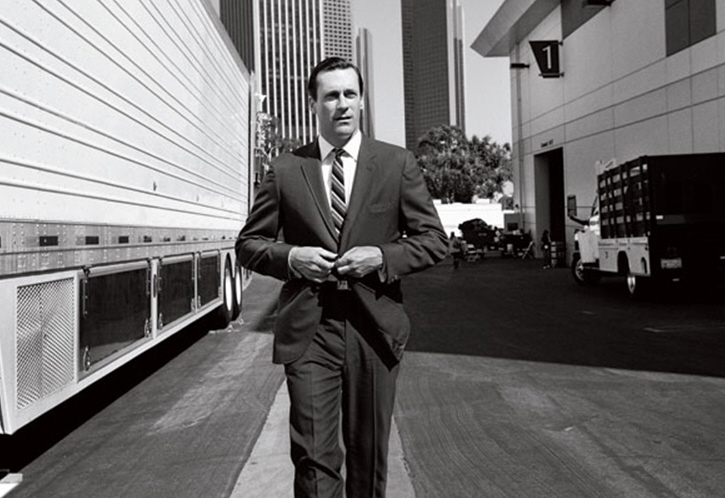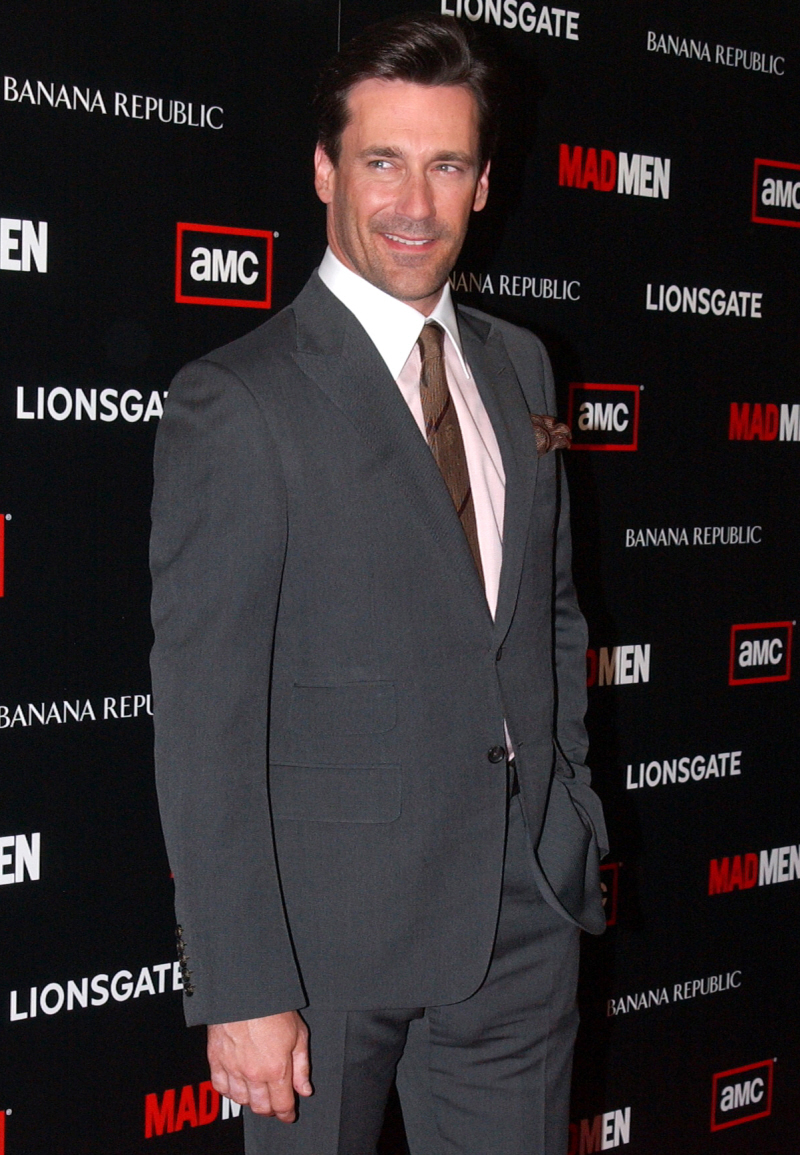 Photos courtesy of Fame, WENN, Vogue, Vanity Fair, GQ, Details, Esquire, Entertainment Weekly, Google Images.

Written by Kaiser

Posted in Hot Guy Friday

- The Blemish interviews Carmen Electra [The Blemish]
- Rumer Willis joins Pretty Little Liars [Lainey Gossip]
- Morgan Freeman falls asleep during interview [D-Listed]
- Fug or fab: Isla Fisher [Go Fug Yourself]
- Tamra Barney confirms spinoff [Reality Tea]
- Movie franchises that rebounded [Pajiba]
- Why Dylan McKay is the perfect boyfriend [Buzzfeed]
- Saoirse Ronan could have been a Lohan [Evil Beet]
- GIFs from Cannes [Popsugar]
- Cat massages a dog [CDAN]
- Heather Graham is so pretty [Celebslam]
- What is Lucy Hale wearing? [Moe Jackson]
156 Responses to "Hot Guy Friday: Where the dongs are fiery and plentiful"