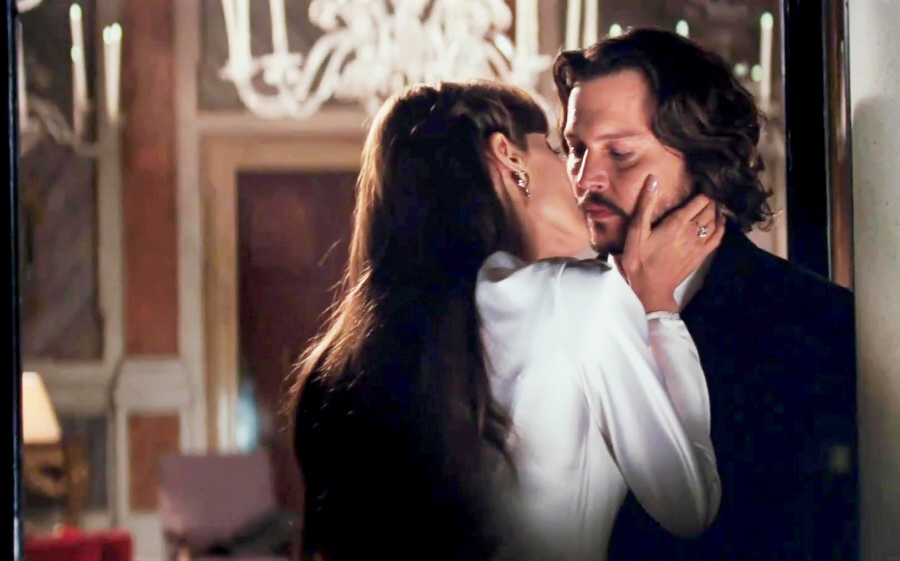 Early this year, Fox News ran a piece about how Johnny Depp and Vanessa Paradis have horrible personal hygiene. Apparently, Depp rarely bathes, and there's a significant odor problem. If I had to guess, I think Depp probably isn't obsessed with being clean and smelling good, but that he's not completely gross or anything. Also, he used to be a smoker, and there are lots of odor and hygiene issues that come along with that – like what happens to your mouth. And your breath. Johnny claims he doesn't smoke anymore, though, so maybe the complaints about hygiene are just about bathing and such. So it's not shocking to me to read a story about Angelina Jolie asking ("ordering") Depp to bring on the Listerine and the breath-mints for their makeout scenes:
Angelina Jolie thinks Johnny Depp's hot, hot, hot – but his smelly cigarette breath is not, not, NOT! Chain-smoker Depp admitted to pals that while they were filming The Tourist, Jolie made him chug-a-lug Listerine AND pop breath mints before all romantic scenes.

"I hate it, but I wanted to keep her happy," said Depp, groaning that Jolie, who hates smoking and won't allow it in front of her kids, even insisted he munch mints when he dined socially with her and Brad Pitt.
[From The National Enquirer, print edition]
Eh. Is this the worst they can do? Some completely possible scenario in which one A-List star doesn't want to kiss her cigarette-tasting costar? I think it's just good manners and professionalism to use the breath mints. For argument's sake, let's say that Depp has quit smoking for good (even though I could swear I just saw him with a cigarette recently) – why would Angelina have a problem with his breath then? Garlic-breath? Cheese-breath? Wine-breath?
Also, re: Angelina hating smoking – I really think she must "allow" Brad to smoke, just not when he's around the kids. He never did quit!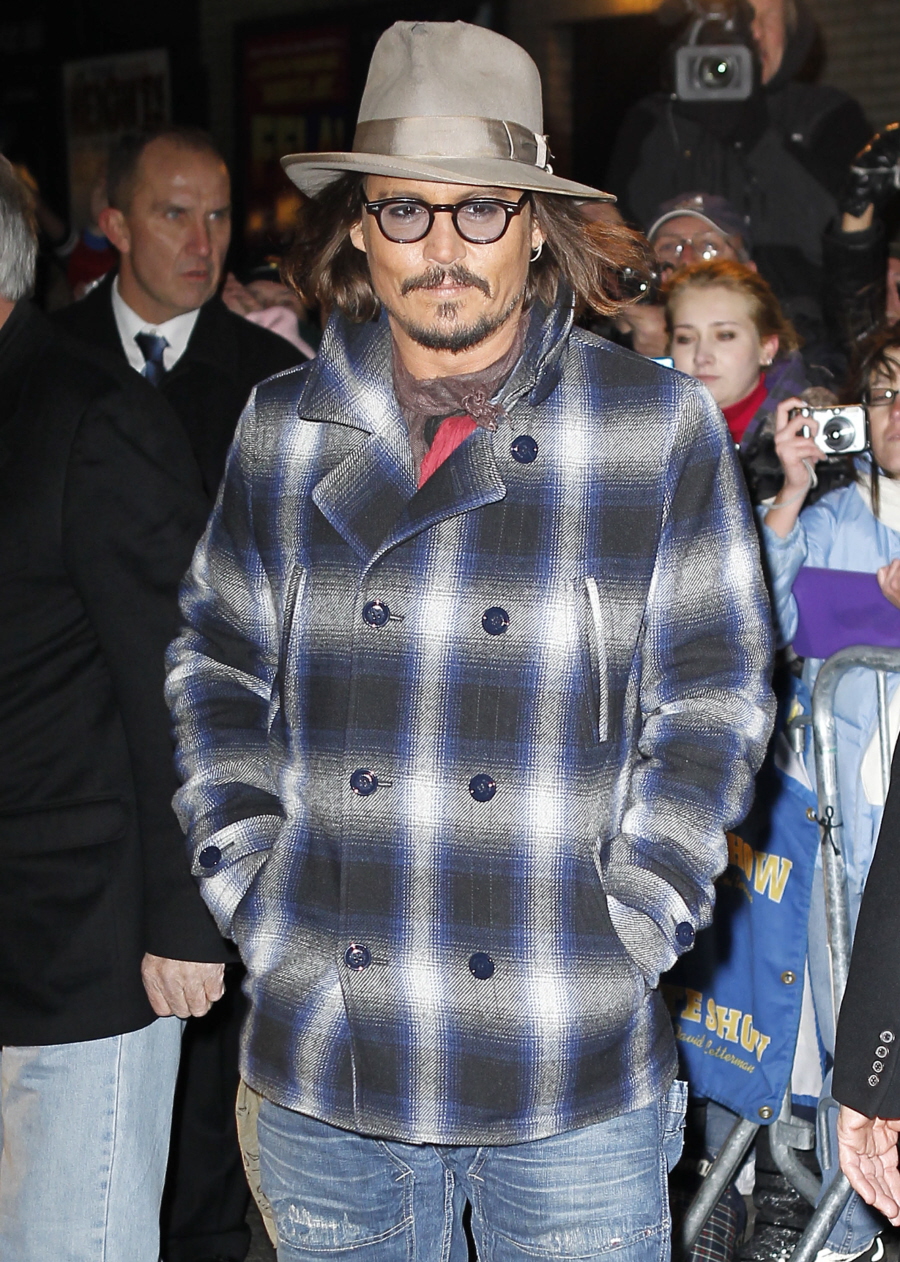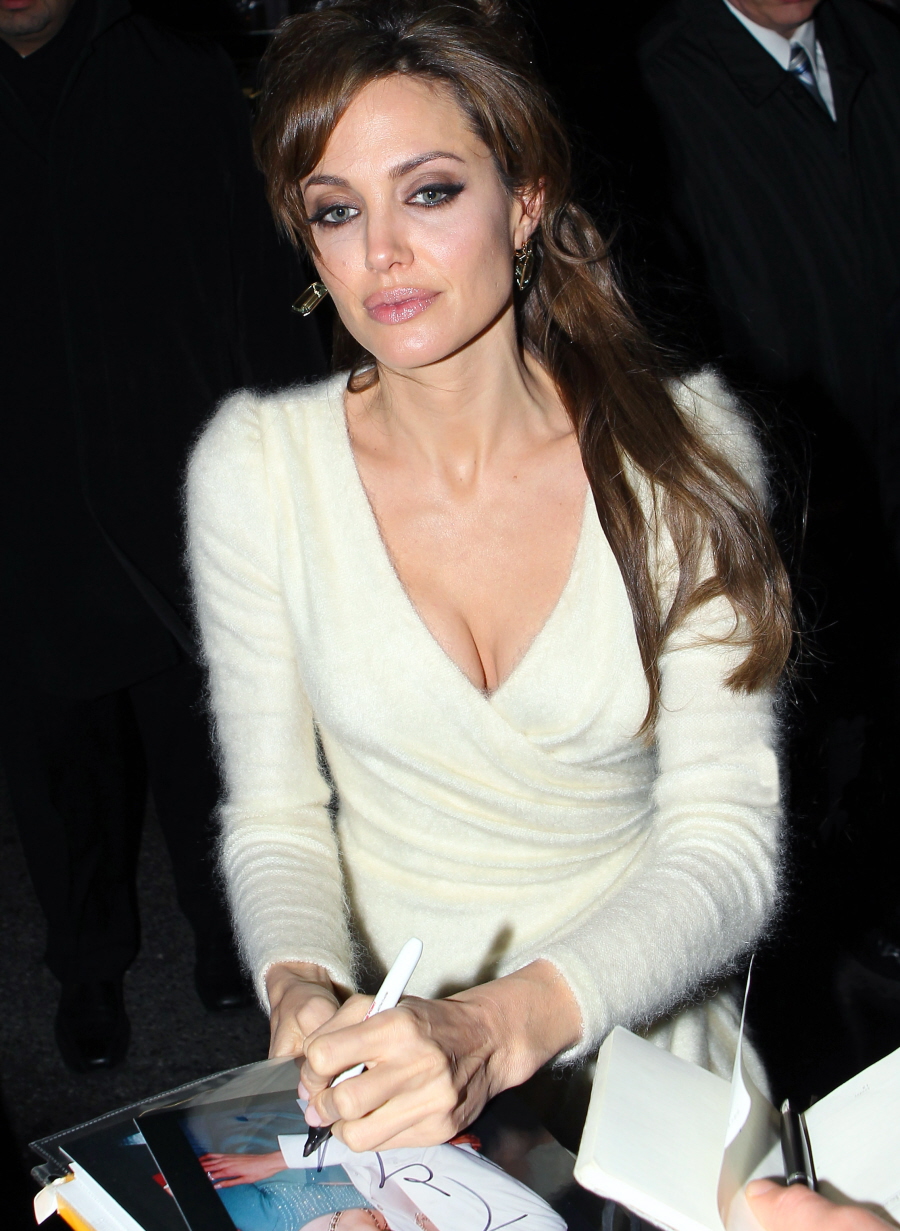 Photos courtesy of Fame.