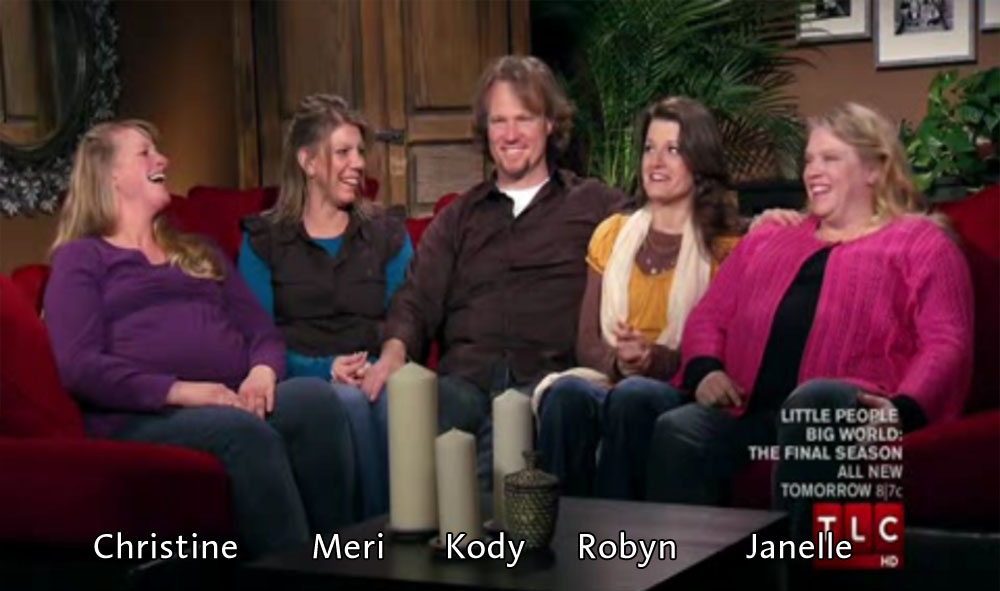 The last we saw of the Brown family, the polygamist stars of hit TLC reality show Sister Wives, the first three wives were jealous and upset that their one husband Kody, 41, had taken a whopping 11 day honeymoon with his newest wife Robyn, 31. Kody left the other wives behind to take care of his 13 biological children along with Robyn's three children while he spent a week and a half in San Diego, CA getting loved up with Robyn.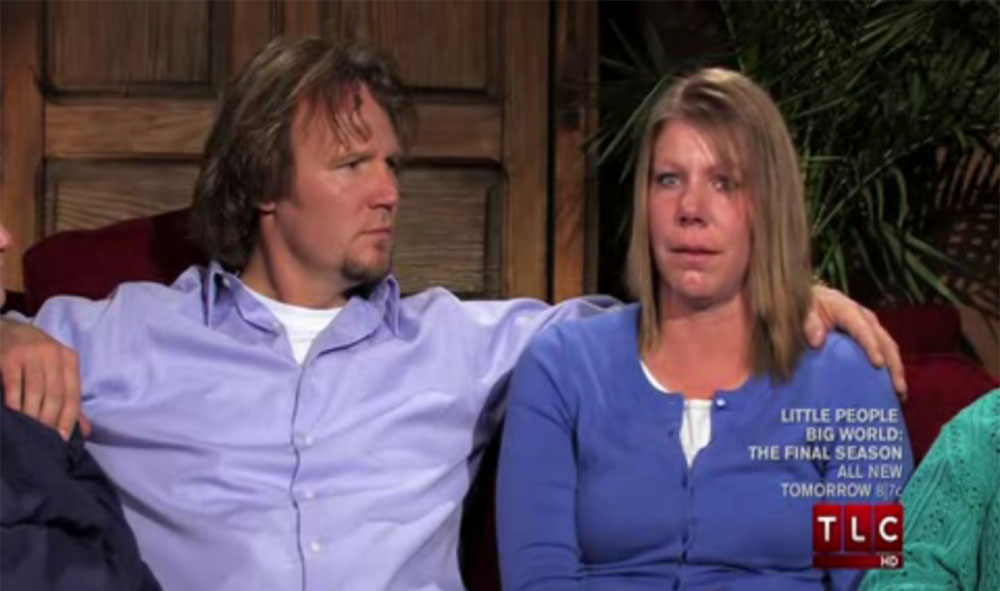 According to the National Enquirer, doofus Kody hasn't learned from experience that it's hard enough adding a fourth wife to an already precariously balanced family. Now that Kody is famous and earning some more cash, he wants to add a fifth wife as some sort of plot point for the show. The other wives were pissed and allegedly banded together and banished him to the couch. What an ass this guy is.
"At a recent meeting with wives and show execs, Kody dropped a bombshell y suggesting he should start dating again so he can find wife No. 5," a TV insider told The Enquirer.

"The wives were shocked and they immediately turned on him."

The 42 year-old patriarch to 13 children and three stepkids said adding to his household would mean "ratings gold" for the show – but his wives clearly did not agree.

"Kody was brainstorming with TLC brass when he threw out the idea of sending himself back out in the dating world," the source divulged. "The TV bosses loved it – but his wives freaked.

"The women ganged up on Kody. They told him he was insulting them and that he would be sleeping on the couch…

"Kody is desperately trying to work his way back into the women's good graces."

It's not the first round of scandal for the show. Kody has battled money problems, having filed for bankruptcy.
[From The National Enquirer, print edition, December 20, 2010]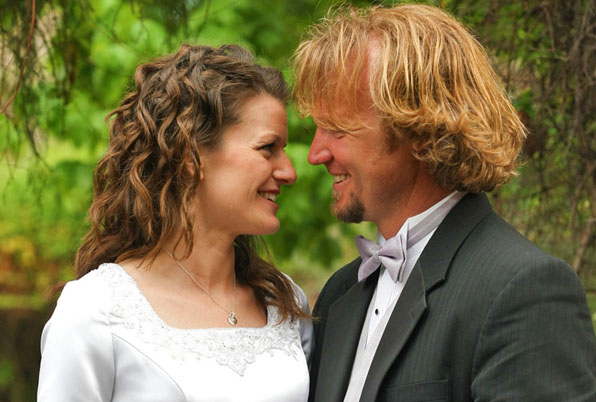 I could see goofy maniacal Kody casually suggesting he take another wife for the show and his own personal enjoyment. He probably thought it wasn't a big deal. What's another wife added to the mix? He compared his wives to his children on the last show, saying "To me, loving more than one wife is really not far from loving more than one child." He dealt with a lot of very natural jealously, crying and blaming from his other wives when he took a fourth wife and such a long honeymoom. It's incredibly clueless to suggest that he start dating again after all that his wives just went through.
The news may have been out before but this is the first I've heard that Kody filed for bankruptcy in the past. Why doesn't that surprise me? The guy has more wives than he can handle and he can't handle his money, either. Go figure. Kody drives a new two seater convertible, a Lexus, and has 13 kids and four wives. There are a lot of wives who wouldn't be pleased with the father of their one child driving a flashy impractical car like that. Those wives would probably put their foot down if their husband slept with someone else though. Driving a sportscar is pretty minor in comparison.