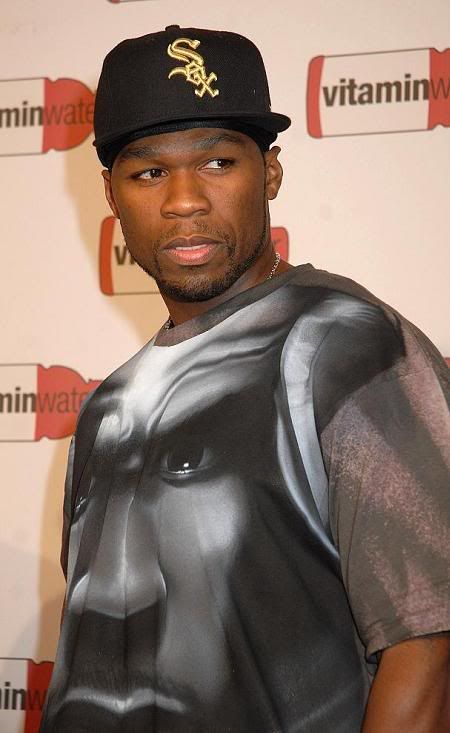 Never let it be said that 50 Cent is a man of idle threats. Though he's got some major legal drama going on with the mother of his son (the traditional child support/housing/visitation/arson stuff), he's still a good enough multi-tasker to be able to sue more than one person at a time.
Last month Taco Bell royally pissed off Fiddy after they used him for a stupid publicity stunt – offering to donate $10,000 to the charity of his choice if he'd legally change his name to 79 Cent, 89 Cent, or 99 Cent – to correspond with the prices on their value menu.
They didn't make the offer privately to him as a business deal, but through a publicly disseminated press release. It was clear that Taco Bell was just doing it for free press and using 50 Cent in the process. He was pretty pissed and threatened legal action – but for some reason I didn't think he'd actually do it. Maybe because the whole thing was so stupid, and suing Taco Bell would just get them more of what they wanted – press. Though if Fiddy wins, that press sure won't be free for the fast food chain.
50 Cent, whose real name is Curtis Jackson, accuses the Mexican-style fast food chain of "diluting the value of his good name" and employing a guerrilla advertising campaign to fool consumers into thinking he had endorsed the chain, said the lawsuit, filed in Manhattan federal court.

"Without seeking or obtaining Jackson's authorization, defendant Taco Bell made him the star and focus of its nation-wide advertising campaign by using his name, persona and trademark to promote Taco Bell's business and products," court papers said. The lawsuit accuses the chain of disseminating a letter, addressed to 50 Cent, that encourages the rapper to change his name to "79 Cent," "89 Cent" or "99 Cent," the lawsuit said.

The letter was designed to promote the company's "79-89-99 Cent Why Pay More" campaign, while avoiding the multimillion dollar fee the rapper might have charged to use his name, the lawsuit said. The letter was eventually sent to the rapper, but only after it had been circulated to reporters, the lawsuit said.
[From Yahoo! News]
The lawsuit also notes that customers believed that 50 Cent was in a partnership with Taco Bell, and he got a good deal of bad press for it on the internet. He was accused of selling out to a tacky fast food chain, and he believes his reputation was damaged as a result.
I have no idea why this relatively trivial thing bugged me so much, but it did. I really want 50 to sue the crap out of Taco Bell. Come to think of it, it bothers me because Taco Bell was just being cheap, and they were doing it under the guise of a good cause. They knew a famous rapper wouldn't agree to change his name. It's his brand – and no one knows more about branding than a fast food restaurant. They were trying to promote their own brand.
Instead of making Fiddy a legitimate offer (which would have been millions), they pretended they were good enough to donate a piddly $10,000 to charity. Ten grand is nothing to Taco Bell – their parent company owns KFC, Pepsi, etc. What they did was cheap and tacky, and I hope they lose a hell of a lot of money on it.
Here's 50 Cent at the Vitamin Water 'Celebrates in Style' with The Best of Baseball and Music in New York on July 14th. Images thanks to WENN.