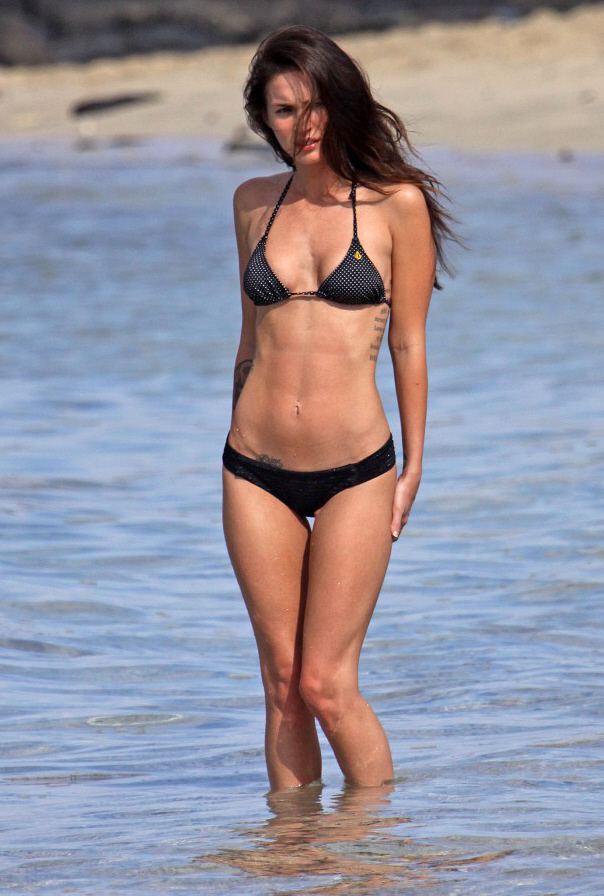 Remember how I was wondering on Friday why Megan Fox is no longer ubiquitous? Yeah. Looks like Megan wants some attention after being quiet and low-key for a few months. Megan and Brian Austin Green are in Hawaii for the holidays, and Megan put on her smallest little black bikini for the paps – she's also wearing her diamond ring, which Bauer-Griffin is noting for some reason. It does look very big in these pics, but I don't see how that's particularly notable. Only didn't she "lose" it the last time she and BAG were in Hawaii? But the one that she lost was only two carats – this one looks much bigger. Also – I take off my jewelry when I swim, in the pool or the ocean. Doesn't everyone?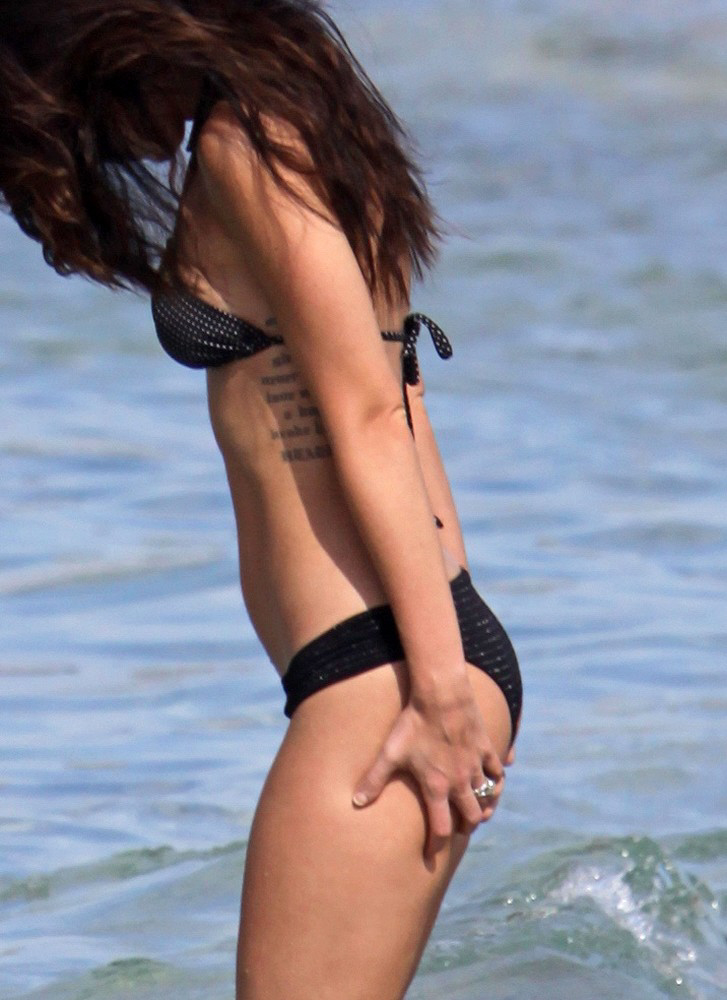 Do you like how she's posing for the cameras? I mean, I can't blame her really. If someone was taking my photo while I was in a bikini, I would be using whatever I had to cover up. Megan's got a lovely figure – athletic, slim, nice shape – but judging from where she has her hands, I think she's probably a little self-conscious of her thighs. It happens to the best of us. But, The Daily Mail is making a big deal about how Megan looks "painfully thin" – however, to my eyes, she looks either the same as always, or like she might have put on a pound or two. She's not emaciated. But I do think something wonky is happening with her boobs, which The Mail also talks about. Back in June, I wondered if she had gotten some recent implants, but now her bust looks slightly deflated. Thoughts?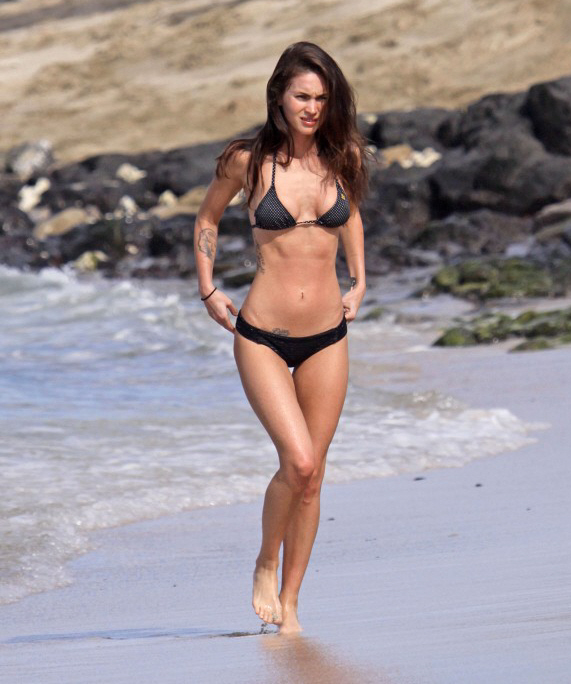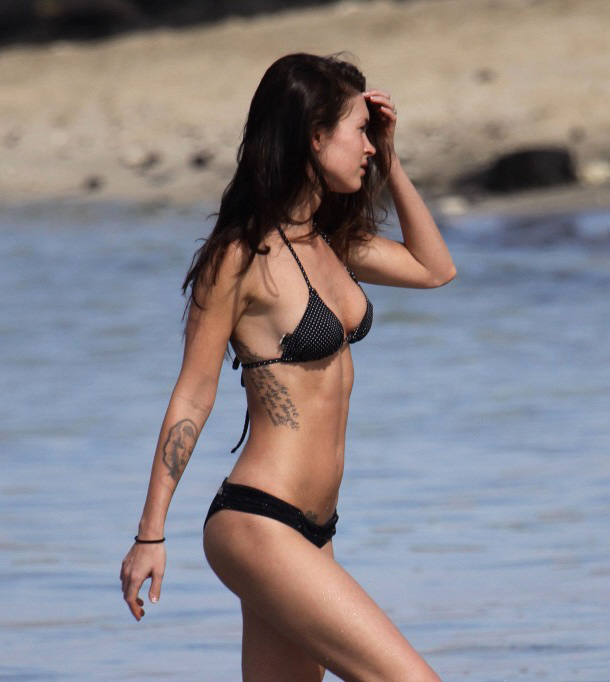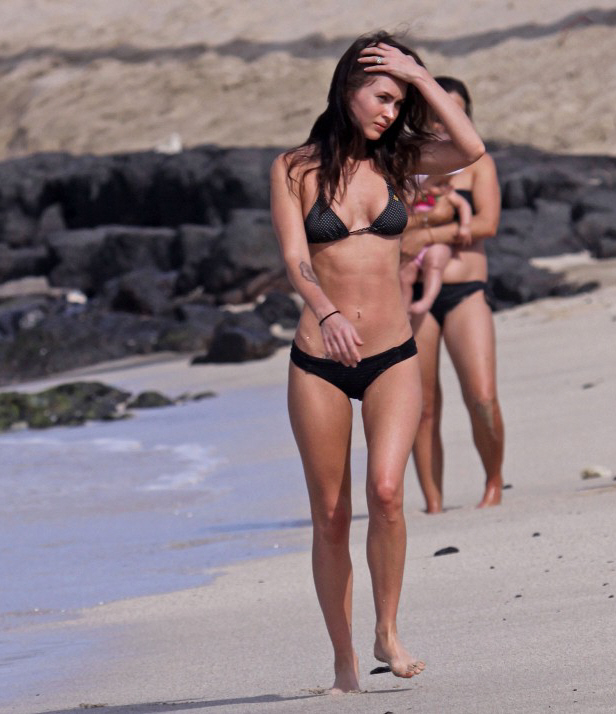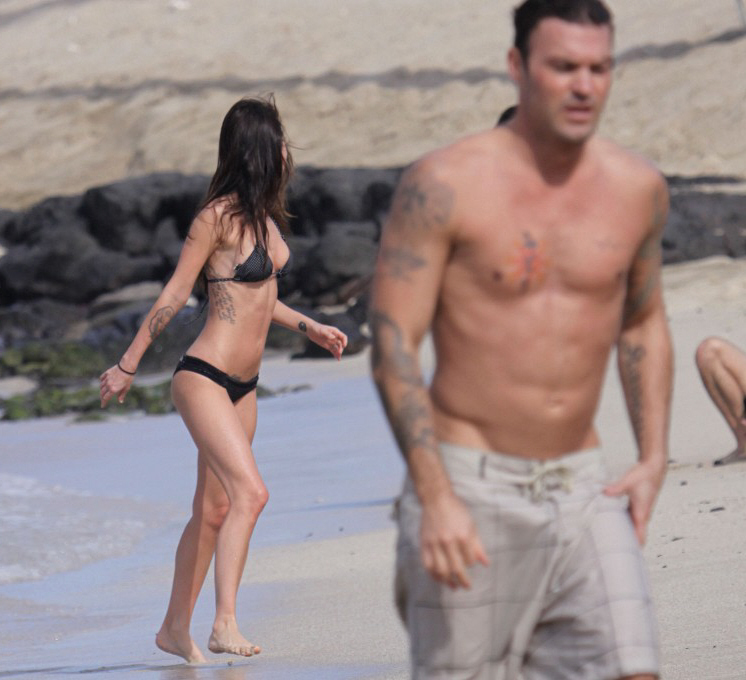 Photos courtesy of Bauer-Griffin.