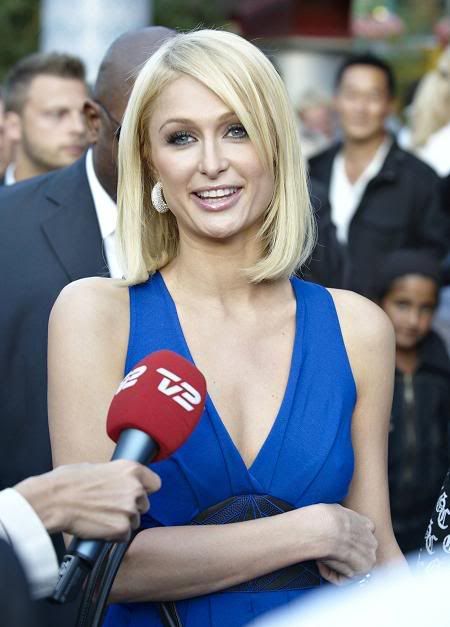 There are a lot of things Paris Hilton doesn't need more of. Sex tapes. Giant shoes. Impulsively purchased pets and the diamond-encrusted jewelry she uses to decorate them. And Paris definitely, definitely does need any more products with her name on them. While I used to admit that she was good at branding (i.e. slapping her name and taking credit for other people's work) she's definitely getting close to her saturation point, even for people that don't follow gossip blogs (who became sick of her a long time ago).
Now Paris is working on her very own Vegas hot spot – and although she doesn't mention a name, I'm pretty damn sure you can bet that it'll have "Paris" splashed on it somewhere.
Paris Hilton wants a Las Vegas hotspot to call her own! "I'm in talks right now," the nightclub-loving entrepreneur tells In Touch. "I think I found a really good space." Paris should have no trouble getting people to line up.

"The Vegas crowds love her," says a Las Vegas nightlife insider. "It's a mob scene every time she arrives." And while the heiress is coy about the details, she already has a name. "But I can't tell anyone," she says. "It's not trademarked yet!"
[From In Touch]
I think the club's theme should be modeled after Paris' sex tape. They can hand out night vision goggles at the door so everyone looks kinda green. And then push some random pills in your hand so you stumble around with a glazed, confused look in your eyes while putting just about anything in your mouth that doesn't run away first. Sounds like a winning idea. She can call it "The Paris Experience" or something like that. And then as soon as you leave you act really embarrassed and threaten to sue everyone involved. It'll be a sure hit.
Here's Paris visiting Tivoli in Copenhagen with boyfriend Benji Madden on Tuesday. I don't think I've ever said this about her, but Paris actually looks pretty here. Images thanks to Fame.