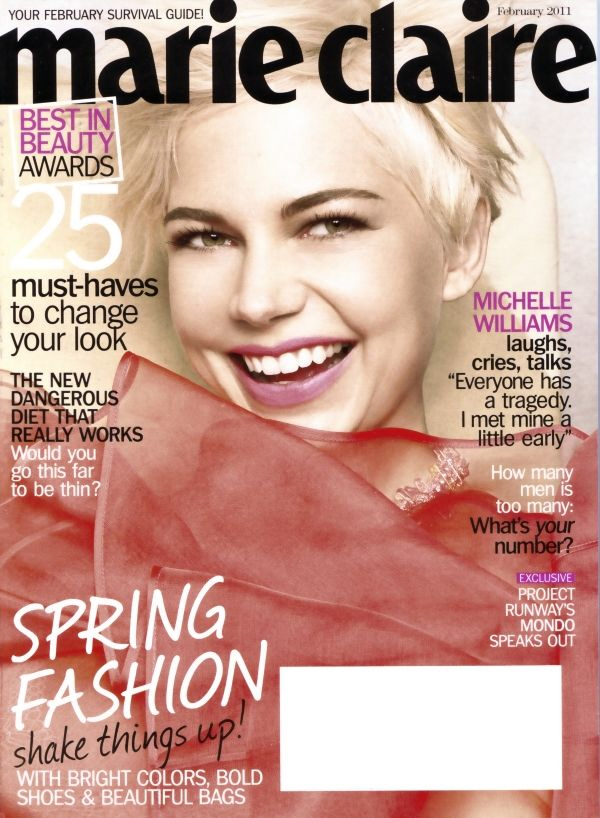 Michelle Williams is the cover girl for the February issue of Marie Claire, likely to promote Blue Valentine. I kind of hate the cover shot. I think Michelle is a pretty girl, and she looks her best when she's either doing a heavily stylized "mod" look, or when she's just aiming for girl-next-door cute. This cover shot doesn't play into her best style, that's what I'm saying.
Anyway, there are some interview excerpts floating around, including Michelle talking about her plans to start a yoga group for single mothers. She says that she used yoga after Heath died, and she's started a Yoga for Single Moms program in Boston.
On yoga: "Yoga gave me relief like nothing else; it made be a better person and a better mother. I could come back to my daughter anew. And then I started to think about how expensive it is to get a babysitter to take a yoga class, which makes it out of reach for so many women. The idea behind the programme is that if you can clear the time, we do the rest. It provides childcare while the mum is in the yoga class, and it's all free.'

On Reese's advice in a troubled time: "To give credit where credit is due, I was sharing a difficulty I was experiencing with Reese Witherspoon, and she said, 'Yes, I understand, but think about how much more difficult this would be without the luxury of a reliable, steady income."

On a changed perspective on life: "When things are difficult for me as a single parent, I always reflect on how much harder it would be if I didn't have money—if I couldn't afford a babysitter to go to yoga class or out to dinner with a girlfriend."
[From Just Jared & Monsters & Critics]
I come out of this loving Reese Witherspoon more, right? You know what it was – Michelle was all "woe is me" and Reese was all "Stop whining, so many women have it so much harder. Appreciate what you have, chica." And Reese is right.
Here are photos of Michelle over the weekend at an event for the NYT. Her dress is Chanel. I don't hate it. But I do hate her hair now.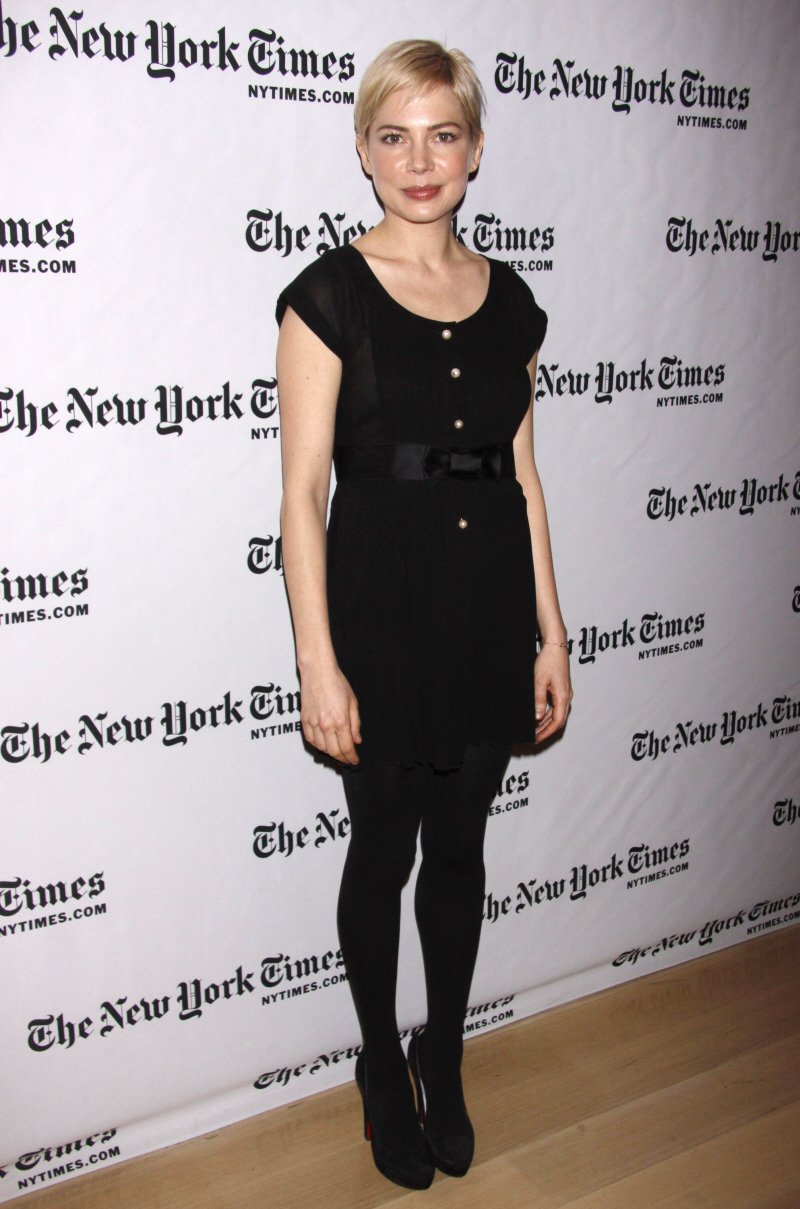 Photos courtesy of WENN. MC cover courtesy of The Fashion Spot.