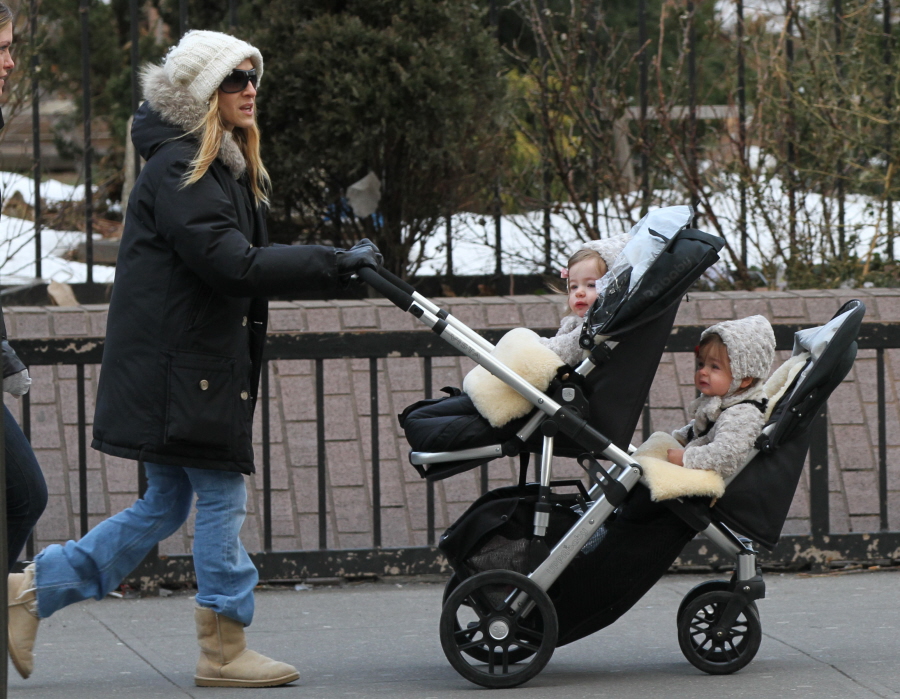 Much like the adorable photos of Gwen Stefani and little Zuma, these photos of Sarah Jessica Parker and her twin girls Tabitha and Marion (cat names) are too cute to pass up. SJP was out and about with her girls today in NYC. I'm fascinated with the twin stroller thing. I wonder if one of the babies has a tantrum if they aren't allowed on the top tier of the stroller? I wonder if SJP ever has a moment of panic, wondering if the top tier is going to collapse on the bottom tier – no joke, that would be my biggest fear if I had twins and this particular stroller.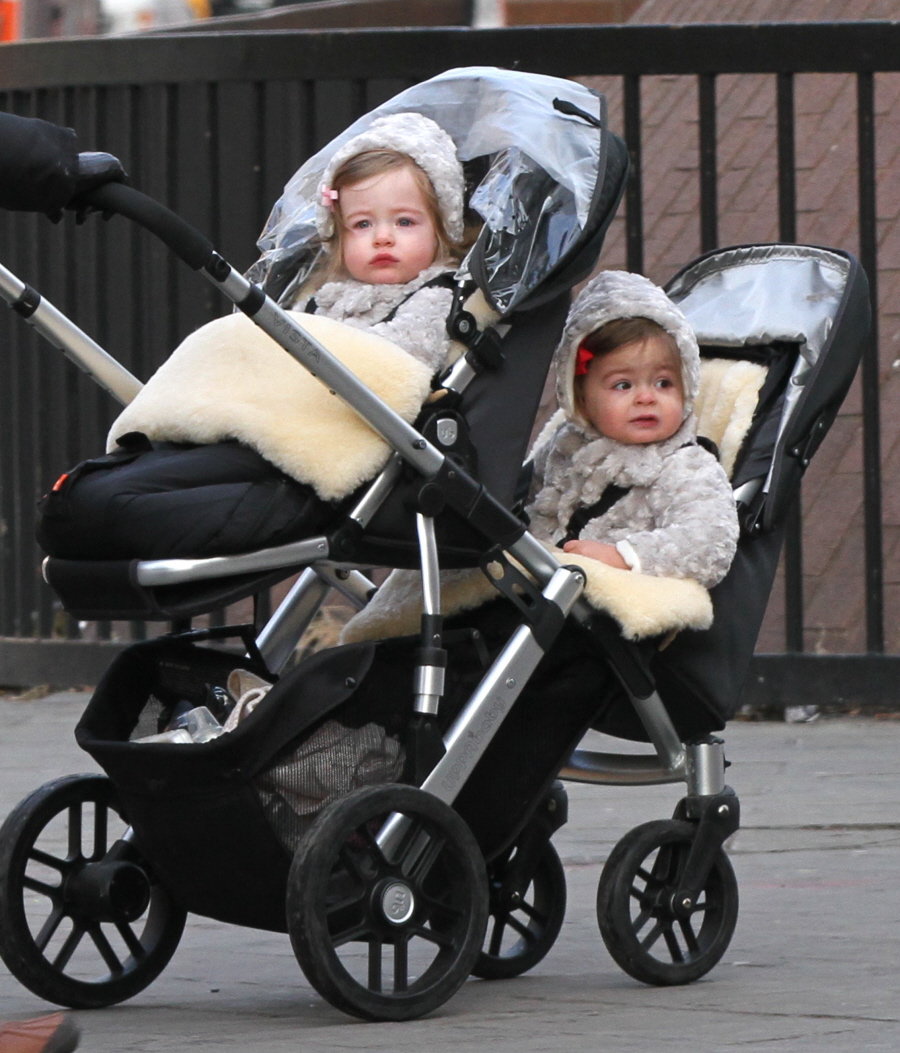 I still don't know which girl is which, so I'm just going to say that at some point, SJP picked up… Tabitha…? Sure. Tabby and SJP strolled along, enjoying their adorable photo op. Tabby's chubby cheeks are killing me. Both girls are absolutely gorgeous. I love the little one's red bow and her little grey coat…with a hoodie! It's really cold in NYC now isn't it? They're getting the cold front and the snow that we in the South just got hit with. Good luck, Northerners!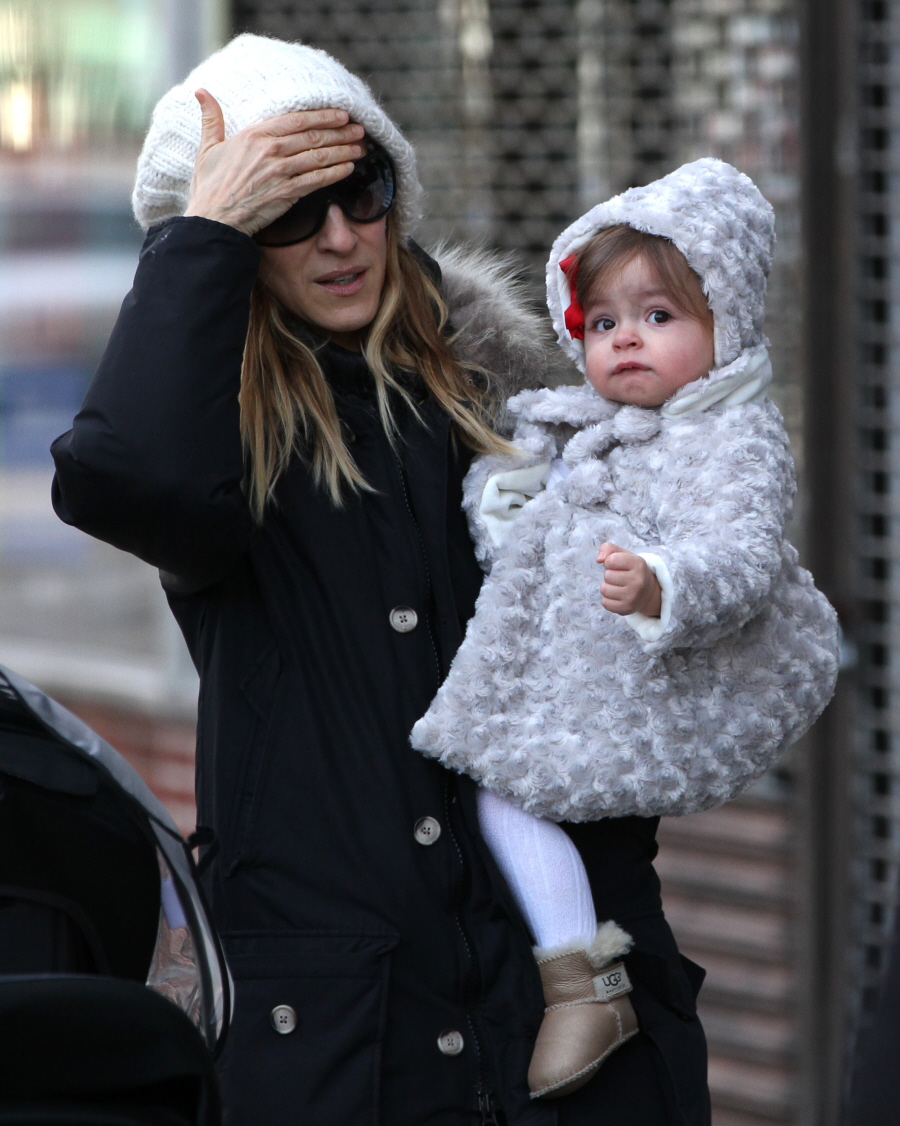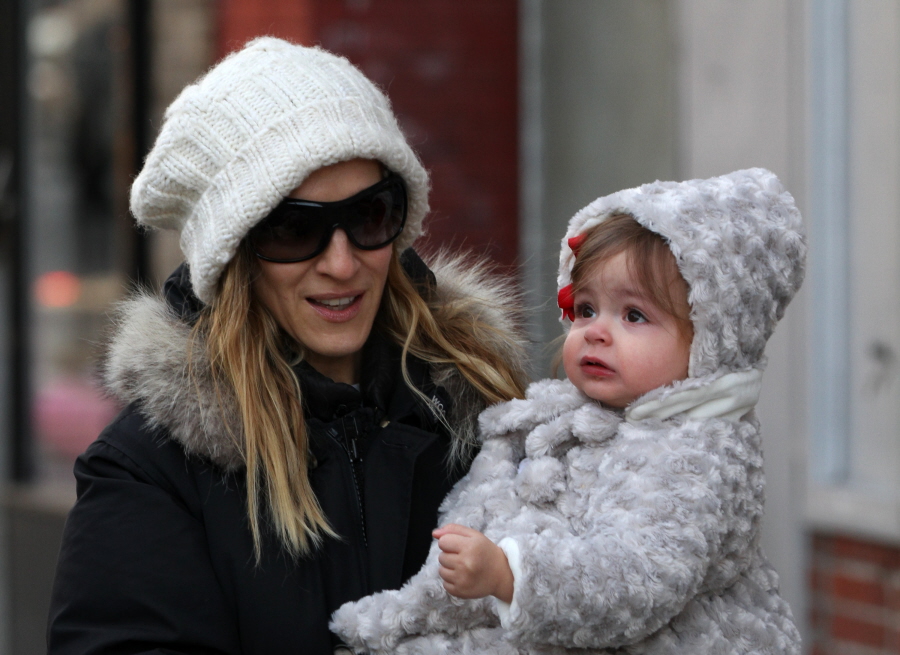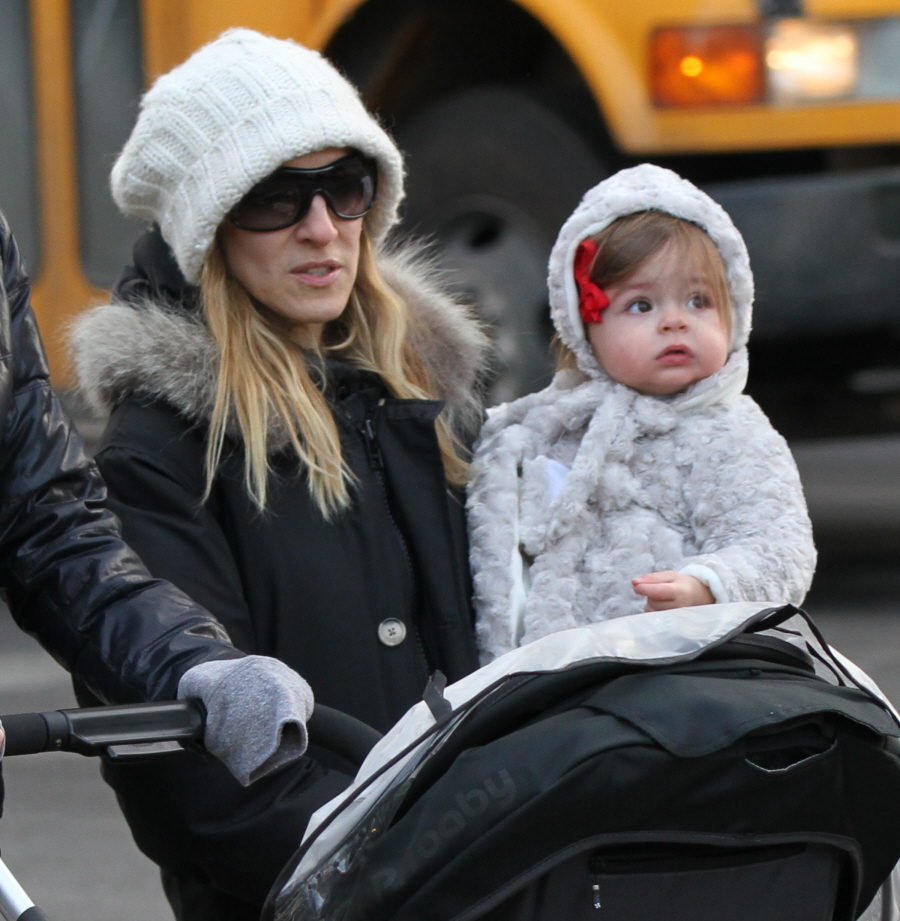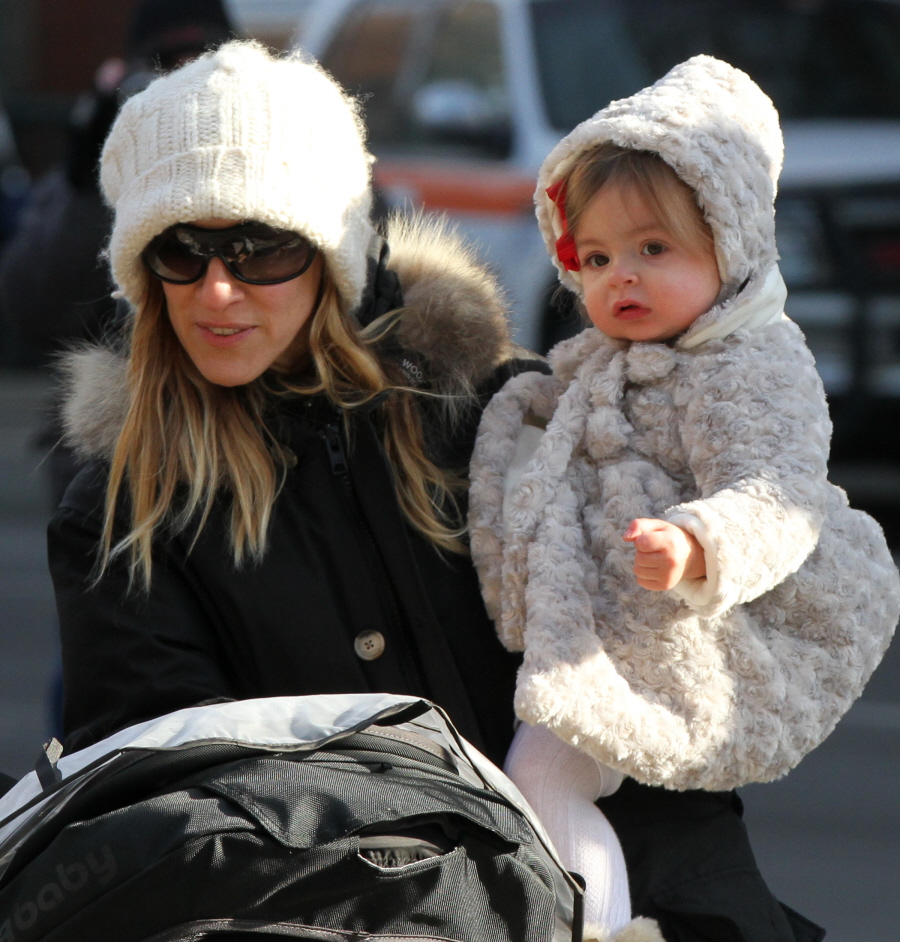 Photos courtesy of Fame.