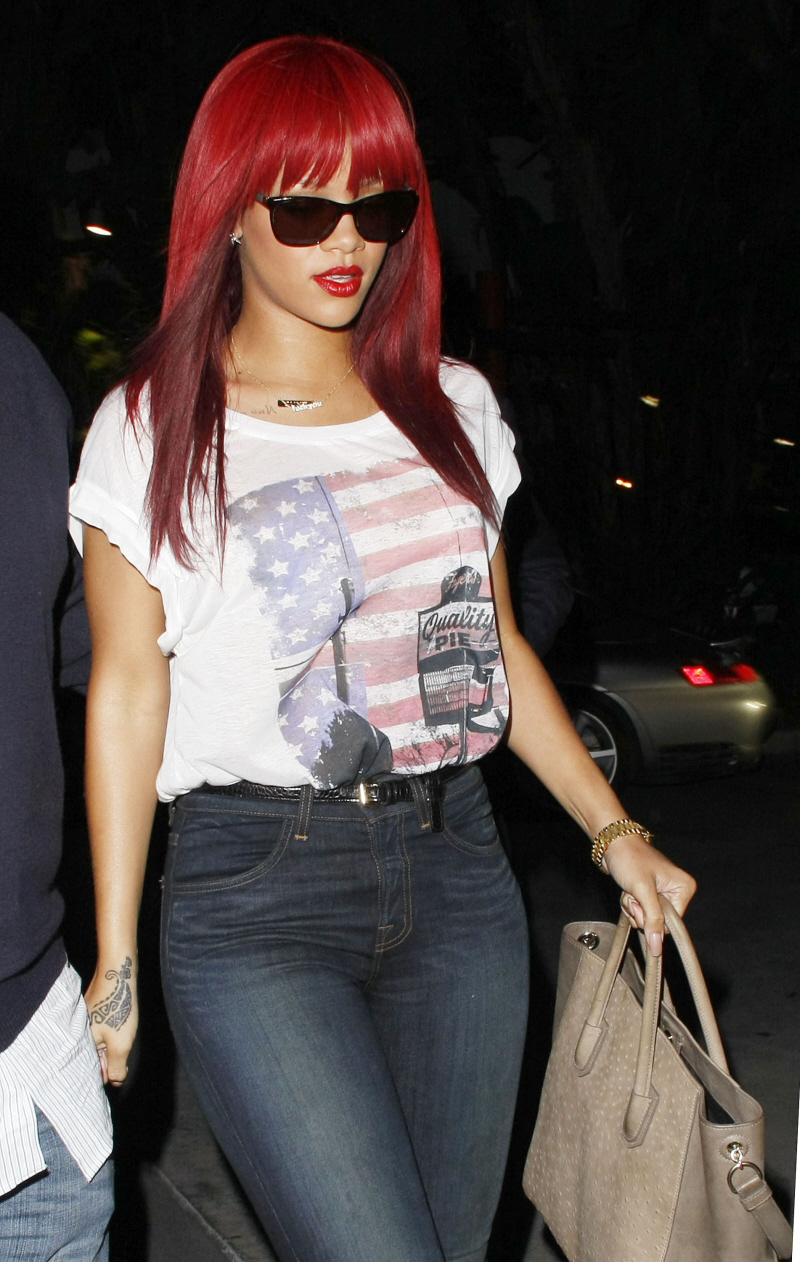 These are photos of Rihanna out and about in LA last night, showing off her new haircut. Unfortunately, her hair is still this gross shade of Kool-Aid red-pink, but now Rihanna has "improved" the look with some bangs. Are the bangs cute, or are they the very definition of bangs trauma? I'm torn. I generally consider all bangs "bangs trauma" but I don't really hate Rihanna's bangs. What is happening to me?
Also… guess who's going to be on the cover of American Vogue? No, not Victoria Beckham. Haha, she's never getting a cover. Rihanna got a cover! The hell? Since when is being more try-hard than Lady Gaga "high fashion" enough for Vogue? Oh, right. Anna Wintour is an idiot. That's how. Rihanna tweeted yesterday: "Just wrapped my first American Vogue cover shoot with Annie Leibovitz…Rah!" Ugh.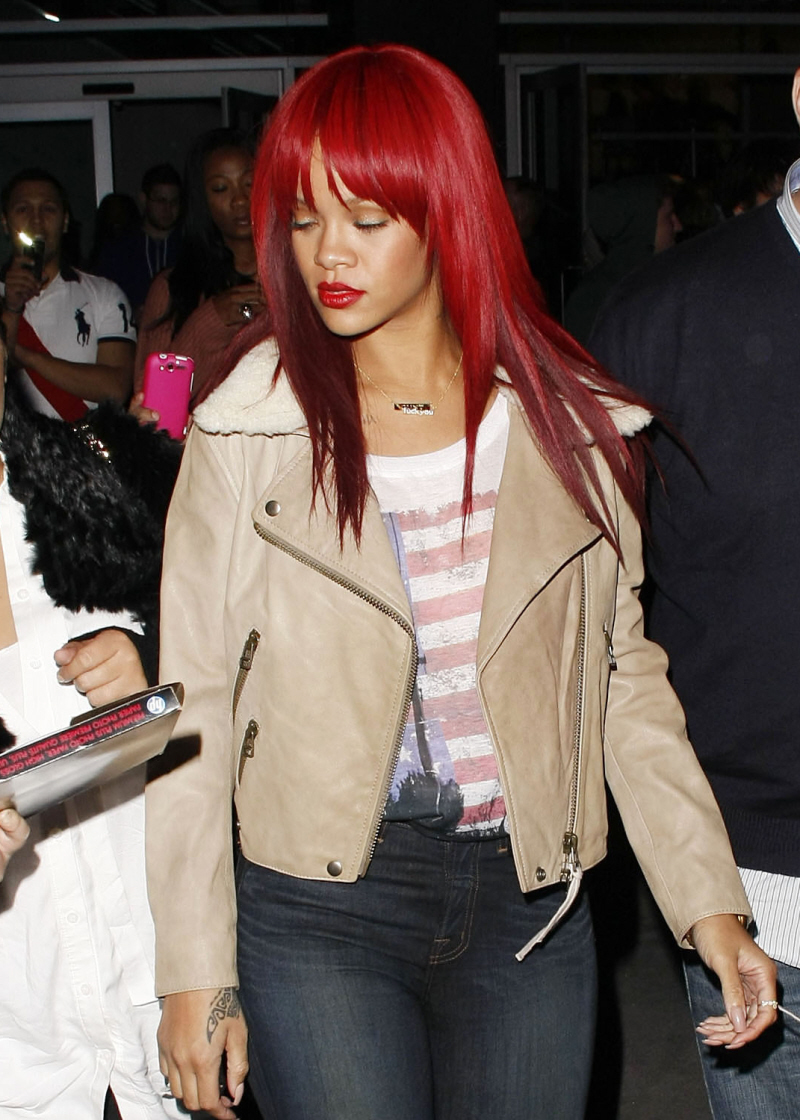 Photos courtesy of WENN.