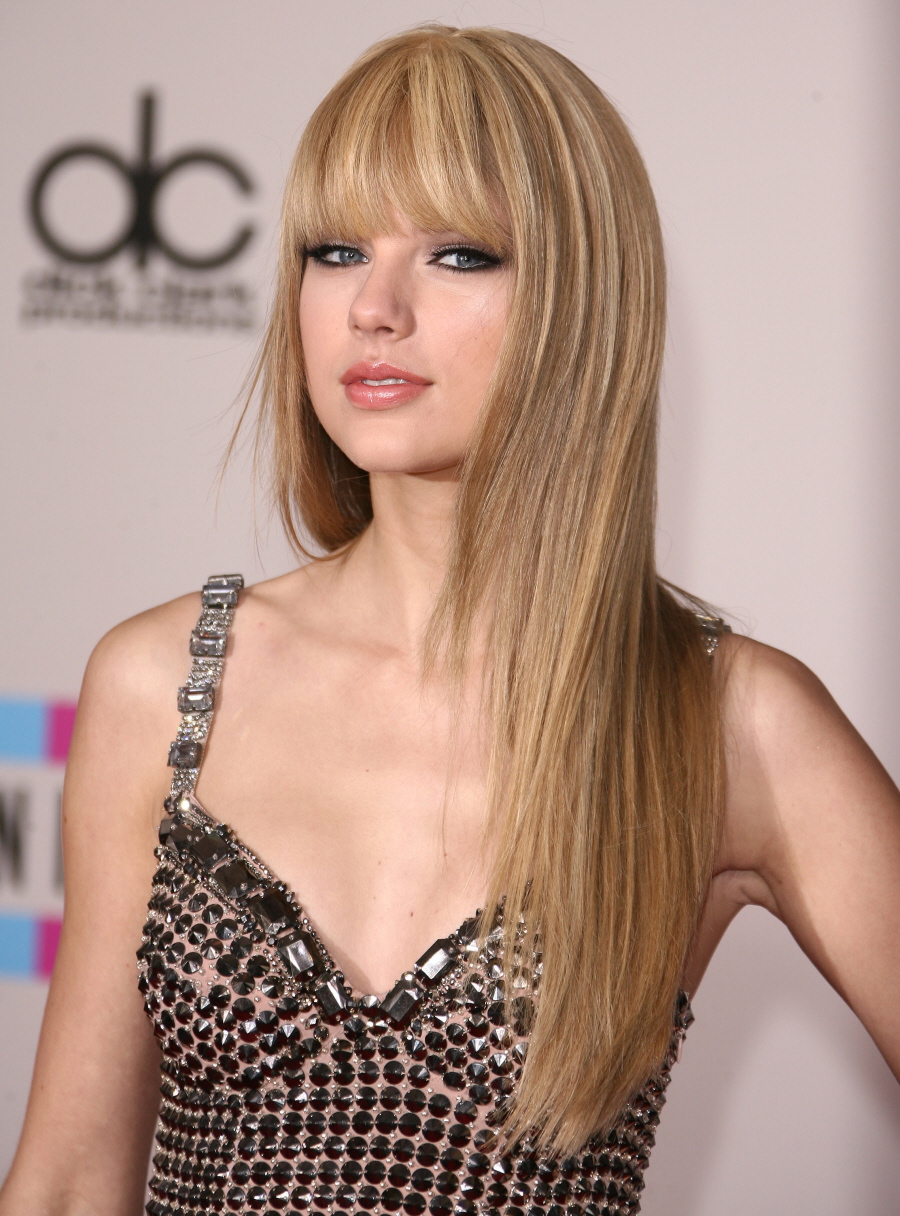 Last week, People Magazine had the "breaking news" (from Jake Gyllenhaal's publicist) that Jake had flown to Nashville to do a post-breakup dinner date with Taylor Swift. By most accounts, this has been the timeline of the last three months:
*Jake gets his management to "set him up" with Taylor Swift in early November (-ish).
*A whirlwind courtship involving apple-picking and cuddle-fests and lots of coffee.
*Gushy interviews, told from Swift's perspective, about how Jake and Taylor were the real thing, forever and ever and PONIES!!!
*Roughly two months into the relationship, Jake dumps Taylor. Over the phone.
*Jake spends three weeks butching it up, trying to talk to any available vagina.
*Jake realizes that the whole Swift thing has been an unmitigated disaster, tries to do some damage control by flying to Nashville so he can look like the "good guy".
So what is left to say? Lots, apparently. I have to admit… I love this crap. The Jwifty shomance was and is AMAZING to me, just for the sheer absurdity of it and how many people buy it. This Us Weekly story comes from Taylor Swift, by the way. I'm not even going to put an "allegedly" in there. Swifty talked to someone at Us Weekly, and told them exactly what went down during her dinner with Jake. What's even better – Swift talks to Us Weekly like she would talk to a girlfriend, and explores theories about why Jake said this or that. It's funny as hell.
Jake Gyllenhaal and Taylor Swift wandered into the Nashville restaurant Bound'ry near closing time on January 19, but they still wanted a secluded table in the back for dinner.

"They sat by the fireplace," says an eyewitness. "They were both smiling."

But: "Taylor was nervous the whole time," reveals a source close to Swift. Jake had shown up unannounced begging for "closure." But Jake's appearance three weeks after he dumped her over the phone only opened wounds.

"Taylor was just getting over Jake… she was thrown," says the insider. Another one adds: "Jake went to Nashville to see if there was anything still between them, if they could recapture the magic. Sadly, it wasn't there."

Swift initially panicked at his arrival. "He wanted to take her to dinner, but she said she had to rehearse," says a source. Gyllenhaal "said he didn't think they ended things right, and he owed it to her to talk face to face… he said he just wasn't feeling things anymore. He didn't like where things were headed."

Jake also asked Swift if she had leaked to the media that he dumped her with a phone call, and the source says Swift assured him she hadn't. "He took her word for it, and Taylor told him she was fine letting it go."

The rapprochement came when Swift and Gyllenhaal discussed his post-split flirtations, with Scarlett Johansson, Camilla Belle and Mila Kunis. At the dinner with Swift, Jake "explained he is not a dog," says the source, who theorizes a more selfish motive. "He wanted everyone to see him apologizing so he looks like a good guy."

Gyllenhaal also told Swift that she was a "sweet girl" and "really special to him." An insider says: "He cares for her deeply, but it's over now."

Swift told him "they were cool, but the whole thing was really weird to her."
[From Us Weekly, print edition]
There are so many gems, but my favorite is "Jake also asked Swift if she had leaked to the media that he dumped her with a phone call, and the source says Swift assured him she hadn't." So, Swifty called up Us Weekly, like, a day after Jake dumped her over the phone, and now she's playing coy about it to Jake, AND to Us Weekly. Amazing. And then Swifty calls up Us Weekly and People Magazine the minute Jake got into town, and then she leaked everything about their meeting. I'm just going to say it – Swifty needs some girlfriends. I know her image is that of a girl's girl and all, but I think she needs to hang out with someone new, someone she can trust, someone she can just dump all of this crap on. Because I'm not sure if telling EVERYTHING about your bidness to Us Weekly is the best strategy.
Another gem: "He said he just wasn't feeling things anymore. He didn't like where things were headed." = He was really tired of Swifty trying to force her vagina on him. I'm just sayin'.
Oh, and In Touch Weekly (via Jezebel) has a totally different take on this situation – according to their sources (??), Jake pre-arranged the meeting in Nashville, and when his flight was delayed, he rented a car so that he could get there in time. He needed to beg Taylor's forgiveness, and then he spent two nights at Taylor's apartment. Boning her, presumably. Yeah… who buys that?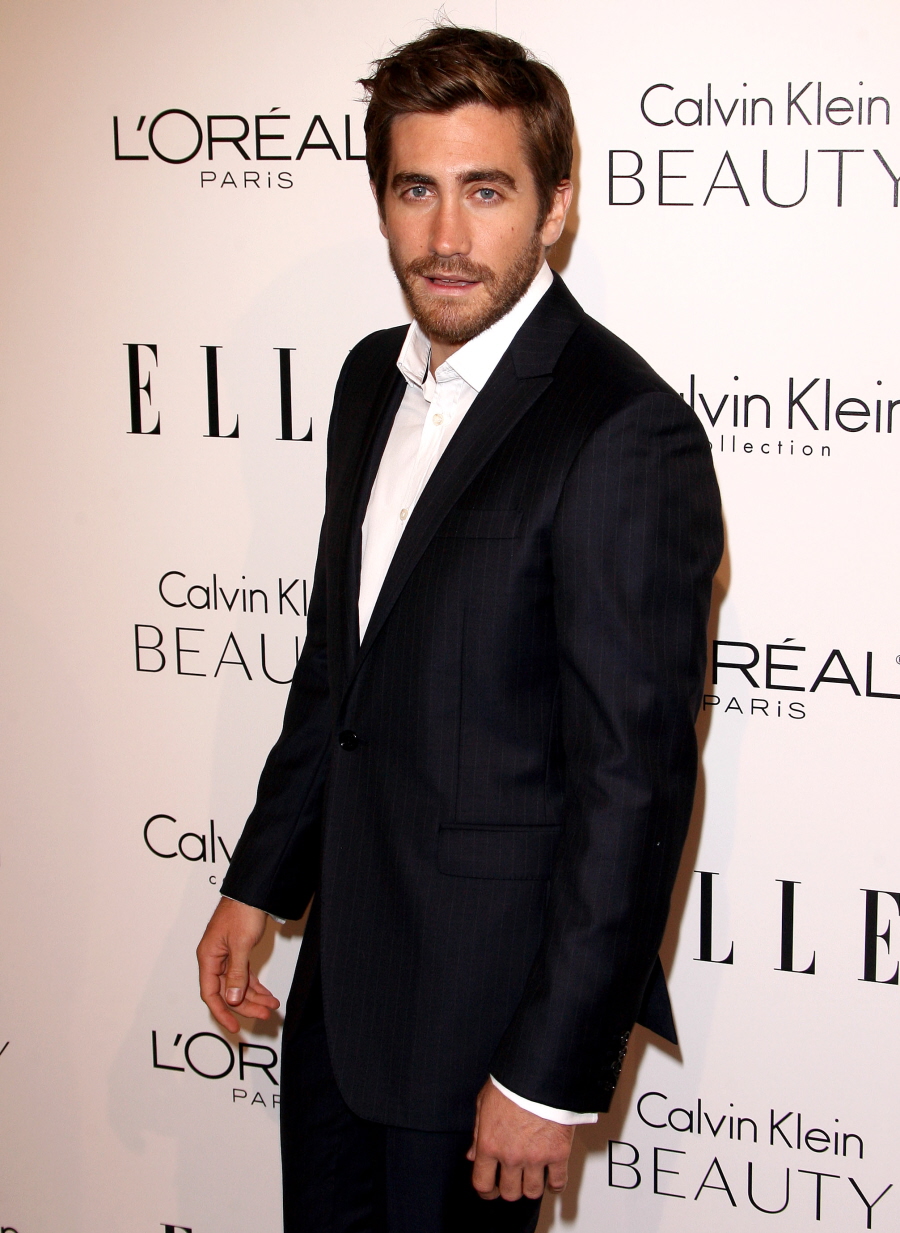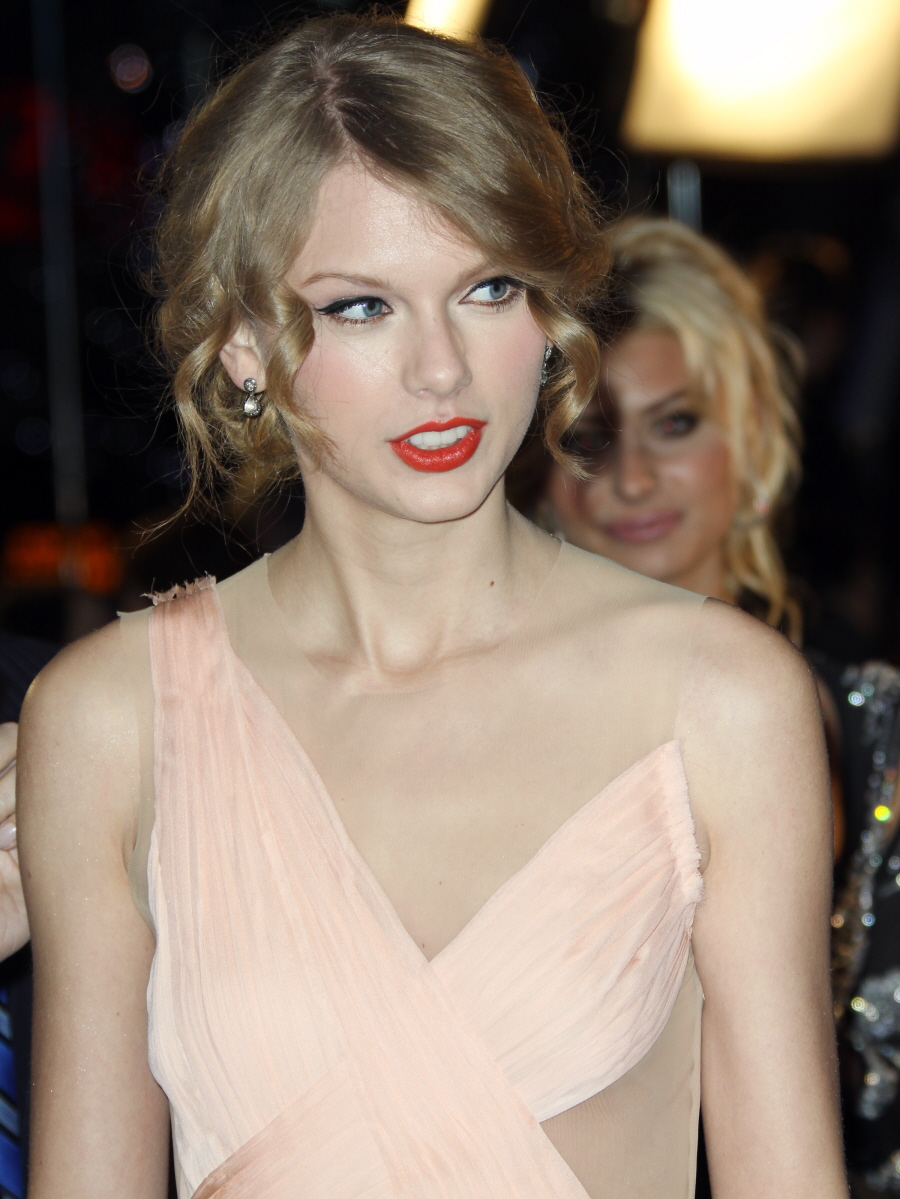 Photos courtesy of Fame.