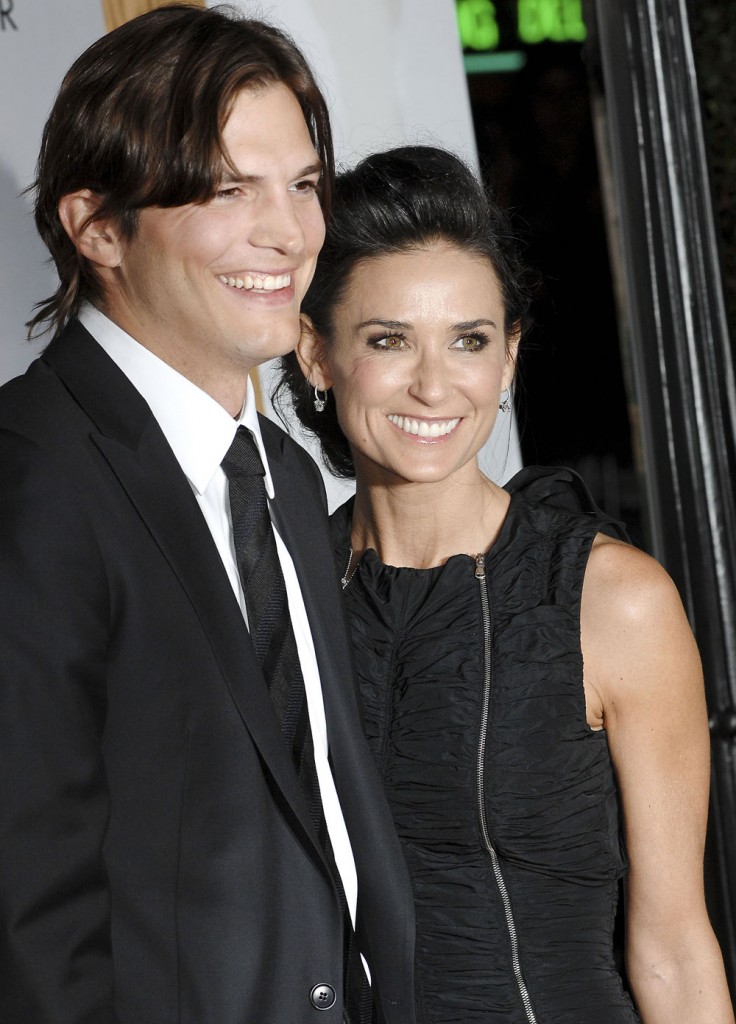 Demi Moore and Ashton Kutcher got loudly booed by photographers in Brazil when they showed up a whopping three hours late for a fashion show in Sao Paolo, holding up the entire show. The video of these two walking the red carpet is below. As The Superficial points out, it's impressive that they're able to smile and pose while they're being so loudly booed. There's definitely something tenacious about these two. I wonder why they were so late to an event that probably paid them more than most of us make in a year. Maybe Ashton was busy recording another music video with his stepdaughter, Scout.
Ashton later made an appearance on the catwalk with the designer, Jeziel Moraes, and you can see that photo here. It's more like Ashton is there for support (read: publicity) rather than strutting his stuff as a male model, but I have to say he looks good! He must have been subsisting on lemon water and cayenne pepper for a few days because he's looking much more svelte than he did just a few weeks ago. Maybe he just looks good standing next to that short designer.
In related news about Ashton, his f*ck buddy film with Natalie Portman was top at the box office its opening weekend and has gone on to gross $39.5 million domestically. That's not bad, and probably means we have more crappy movies to look forward to, maybe even some more with Ashton Kutcher. That's a shame because he's at his best when he's strutting around, silent and without a smart phone in his hand.
Header photo of Ashton and Demi is from 1/10/11. Ashton and Demi are shown in a candid out in Brazil on 1/27/11. They're also shown on 10/29/10. Credit: WENN.com