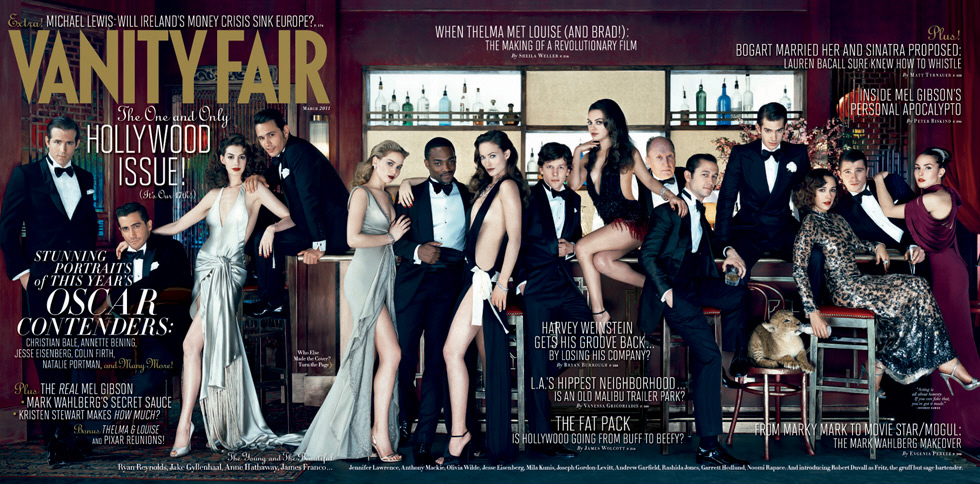 *Click the image to see the enlarged cover.
After last year's "pretty white girl" cover for Vanity Fair's annual "Hollywood Issue", the editors must have decided they needed some diversity. Thus, they made sure to put two actors of color on their fold-out cover. Well… one actor of color, and one mixed-race actress. It's like VF is just placating their haters! Honestly, though, what pisses me off more than the consistent lack of diversity is the simple fact that Ryan Reynolds (ugh) and Jake Gyllenhaal (UGH) both made it to the front section of the fold-out. Seriously? Are those two considered the brightest of youngish actors? For real? Anne Hathaway and James Franco, I don't have a problem with. Beyond those four, here are the rest of the people on the cover: Jennifer Lawrence, Anthony Mackie (yay!), Olivia Wilde, Jesse Eisenberg, Mila Kunis, Joseph Gordon Levitt, Andrew Garfield, Rashida Jones, Garrett Hedlund, and Noomi Rapace (YAY!)… with Robert Duvall in the back. I completely cosign Mila, Anthony Mackie, JGL, Andrew Garfield, Noomi, Jennifer Lawrence and Jesse Eisenberg (the last two are Oscar-nominated, after all). But Olivia Wilde? Rashida Jones? Garrett Hedlund? Ugh.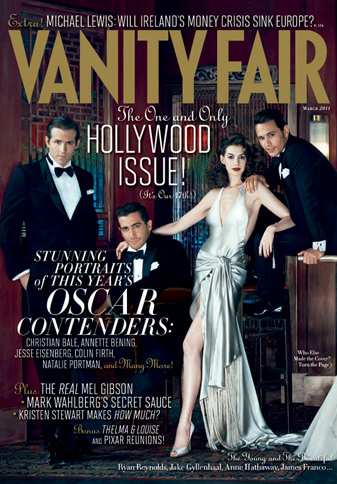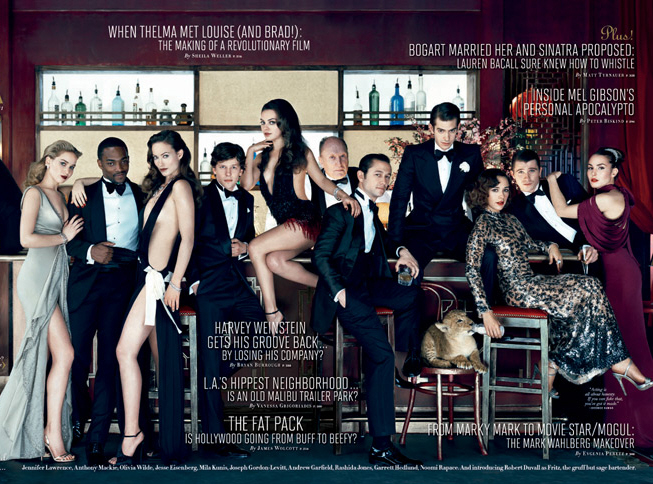 Anyway, VF hasn't put up much of a preview, and there aren't any good-quality photos from the portfolio hanging around, although there is this bad-quality image of Helena Bonham Carter as "The Changeling".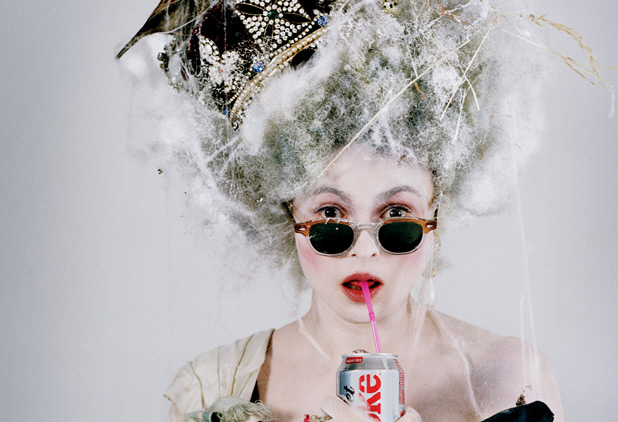 Photos courtesy of Vanity Fair.